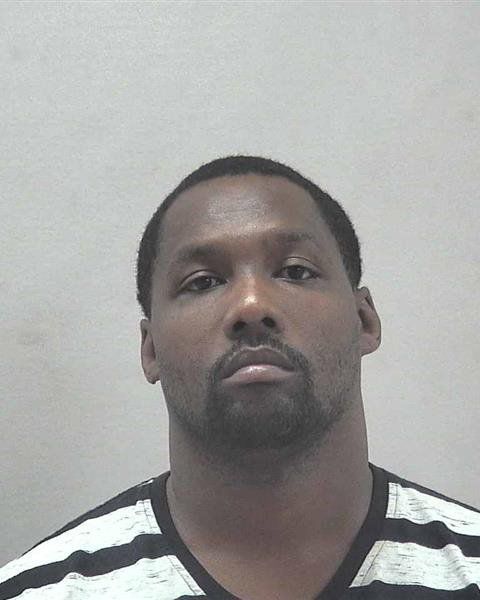 Hammond and Lansing police said Monday they have arrested a Gary man suspected in recent robberies and a criminal assault of elderly victims along the Indiana-Illinois state line.
David Washington, 34, of Gary, is being held in the Lake County Jail on charges of burglary, burglary resulting in bodily harm and unlawful possession of a firearm by a felon, Lansing police Detective Lt. Steve Roberts said Monday afternoon in a news release.
Washington is also wanted in Illinois for aggravated criminal sexual assault and being a noncompliant sex offender. Police said Washington is a convicted felon who is also wanted for arrest in multiple communities and could face additional charges soon.
Roberts states officers arrested Washington on Friday at his Gary home following a joint investigation by Lansing and Hammond police into this series of attacks:
The robbery Oct. 5 of a 73-year-old man and a 97-year-old female of money and jewelry from the victims who were standing outside their residence in the 6600 block of State Line Road in Hammond. The victims described the offender as a black male, muscular build with a short fade haircut, who left in a dark blue SUV.
A robbery Oct. 11 of a 72-year-old male and a 70-year-old female. The suspect entered their unlocked home on the 6700 block of Indi-Illi Parkway in Hammond, while they were working outside. The suspect ripped a necklace off of the woman's neck, took her purse and other valuables and fled the scene.
A robbery Oct. 12 of a 79-year-old male who was going out to his garage on the 17100 block of Lorenz Avenue in Lansing. The suspect pushed him down and demanded money, took the victim into his residence for additional money before fleeing the scene.
A robbery Oct. 15 of an 81-year-old female who arrived home to find a man in her garage on the 17100 block of Greenbay Avenue, in Lansing. The suspect demanded money, took her into her residence, sexually assaulted her and took her jewelry before fleeing.
The Cook County Sheriff's Department developed a composite sketch of the suspect and police developed other leads that resulted in Washington's arrest in the 900 block of 48th Place in Gary and seizure of a vehicle and several firearms through a search warrant.
Roberts said officers took Washington to the Hammond Police Department where he gave a voluntary statement about his involvement in the incidents.