enterprise
urgent
editor's pick
web only
Region crime roundup: State seeks higher bond, passport forfeiture for suspected serial robber from Schererville
A roundup of crime stories from throughout the Region during the past few days.
State seeks higher bond, passport forfeiture for suspected serial robber from Schererville
CROWN POINT — The state is seeking to increase the bail bond for a 35-year-old Schererville man suspected in a rash of robberies in the Region.
Dionysios T. Doukas appeared at a court hearing Monday in Lake Criminal Court on one charge each of attempted robbery, robbery and resisting law enforcement. 
A not guilty plea was entered on the charges at the court hearing. 
Defense attorney Ralph Staples requested Judge Salvador Vasquez reduce his client's $80,000 surety bond, or $8,000 cash bond. Meanwhile, the Lake County Prosecutor's Office has filed a motion seeking to increase the bond.
The state is also asking a judge order Doukas to forfeit his U.S. passport based on concerns the defendant would flee to Greece if he were released on bond.
Staples told Vasquez at Monday's hearing the Doukas family provided him his client's passport, which was locked in a safe at his office.
Vasquez scheduled a hearing on the issue Friday.
Doukas is accused of robbing a Subway restaurant in Lowell on Nov. 15, according to court records. 
He allegedly fled the restaurant with $104 and an employee's wallet, then led police on a high-speed chase from Lake County to Porter County. 
Doukas is suspected of robbing almost a dozen businesses in Lake County before his arrest Nov. 21.
He has only been charged for the robbery at the Lowell Subway while those other robberies remain under investigation. 
Man sentenced to prison for shooting at ex-girlfriend's vehicle in Highland
CROWN POINT — A 35-year-old man from Crete, Illinois, was sentenced Monday to three years in prison for shooting at his ex-girlfriend's vehicle in Highland.
John Burton III said at his sentencing hearing Monday he was sorry for his actions.
"I'm very remorseful," he told Judge Salvador Vasquez. "It hurts me to be in this type of predicament."
Burton pleaded guilty Nov. 7 in Lake Criminal Court to criminal recklessness, a level 3 felony, and criminal recklessness, a level 5 felony.
He admitted as part of the plea agreement he shot at his ex-girlfriend's vehicle as she fled her apartment the night of April 15 in the 2100 block of Porte De Leau Court in Highland, according to court records.
The woman was in the vehicle with her 17-year-old babysitter and a co-worker, records state. Burton allegedly chased the woman in his own vehicle before being arrested in Dyer. No one was injured in the shooting.
John Burton Jr., the defendant's father, told Vasquez his son had no criminal record, not even a speeding ticket. He said his son has always worked, and paid support for his three children.
"That day — I don't know what happened," the father said.
The babysitter said in a letter to the court she wanted Burton, who has been jailed since his arrest, to remain behind bars.
Vasquez said it was "pathetic" what Burton did to himself, and the victims, through his reckless actions, but he believed the defendant should not be sentenced to a lengthy prison term.
He noted the defendant had no criminal record, family support and a lengthy work history before sentencing him to three years in prison on each of the two counts, to be served concurrently.
Lansing police offer residents a Citizen's Academy
LANSING — Residents have a chance to learn a little more about what a police officer does with the village's Citizen's Academy in early 2018.
Police are currently looking for enrollees for the free course.
"There's a lot of positive feedback," Lt. Scott Bailey said. "I have yet to hear anything negative about people leaving the course saying they didn't learn anything. "
The class runs on Wednesdays from 7 to 9 p.m. for nine weeks. It begins Jan. 17.
Students learn about different topics during individual sessions, like drugs, crime scene processing, a K-9 demonstration, policies and procedures and what officers can and cannot do.
Residents get a chance to go through an artificial shoot/don't shoot scenario in front of a large video screen in Lansing's firearms training simulator. It could include a shooter, a knife attack or other situations.
"It was fun. They made it lively and fun," said Amy Todd, director of the Lansing Area Chamber of Commerce.
Todd attended Citizen's Academy with chamber administrative assistant Sue Seymour last spring.
Todd said she didn't have any expectations going in but is glad she took the class. She said she got to see another side of some of the officers she'd known away from the job.
"I think the most fascinating thing was the dispatch area, how many calls come through there and how difficult some of those phone calls are and how good (dispatchers) are at helping people," Todd said.
The program began in the early 2000s under former Police Chief Dan McDevitt. The goal has always been to host a new class annually, Bailey said, but the academy only happens if there are at least 10 or so interested residents.
The class is aimed at Lansing residents but it is open to people who work in Lansing but live elsewhere, if there's room. A background check is required.
"What we'd like to get out of this is more open communication with citizens and the police department," Bailey said. "A community needs a Police Department and a police department needs a community."
Bailey said one of the goals is some misconceptions people have about police work and capabilities.
"We do have updated technology but what you see on television is not what our Police Department has, such as finding a fingerprint and having a suspect within 24 hours," he said. "We don't have cameras on every corner that we can zoom in and do facial recognition."
Graduates are given a certificate upon completion of the course.
Lansing police recognized for catching elderly assault suspect in one week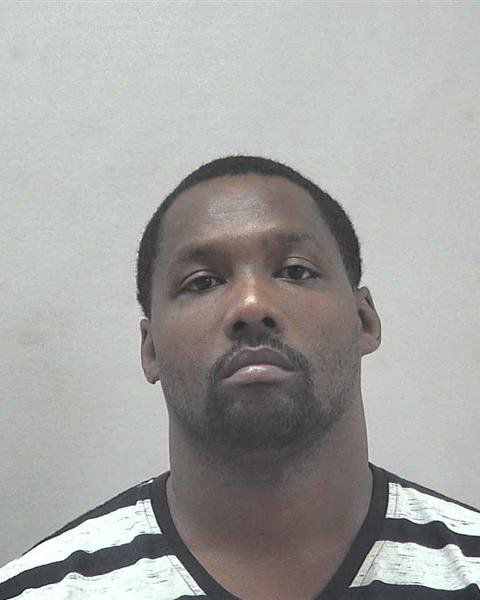 LANSING — Police Chief Dennis Murrin congratulated his department's investigators at a Lansing Village Board meeting for work they did on a series of robberies in October.
David Washington, 34, of Gary, was charged with burglary, burglary resulting in bodily harm and unlawful possession of a firearm by a felon when he was arrested Oct. 20.
It was the culmination of an investigation into four attacks, two in Lansing and two in Hammond, on elderly residents. Washington is also wanted in Illinois for aggravated criminal sexual assault and being a noncompliant sex offender.
The arrest was five days after an 81-year-old woman was robbed and sexually assaulted on the 17100 block of Greenbay Avenue in Lansing.
"To take a case, an actual whodunnit, to a successful resolution in a week was absolutely phenomenal," Murrin said.
Lt. Steve Roberts leads Lansing's investigation division, which includes Sgt. Greg Schoon and detectives Mike Hynek, Tony Curtis, Mike Rodriguez, Chuck Weeden, David Bell, William Kowalski and Mike Lazowski.
The unit put over 200 hours into the case doing interviews, surveillance, crime scene investigation, patrolling and watching tapes, Murrin said.
"This one stuck with us because it was different from a lot of cases we've dealt with," Roberts said. "Our victims were elderly. It was at 10 o'clock in the morning. It really put a fear into the neighborhood.
"And it was one where we felt if we didn't get it stopped quickly, it was going to happen again."
Roberts said the entire Lansing Police Department contributed in some way. He also said it wouldn't have happened as quickly without the Hammond police, the Cook County Sheriff's Department and the Cook County crime lab.
"This was one of those cases that we really, really wanted to solve," Murrin said. "It created a panic. It created fear and we wanted to set that straight and make sure our residents felt safe. That's why we went all in."
The investigative group earned a unit citation award, Murrin said.
"It went from a case that had very little information to a suspect to an arrest in a week's time," Murrin said. "It was all hands on deck. Our personnel went above and beyond, put their personal lives on hold for this case to help bring justice for those victims and take a bad guy off the streets so he couldn't do it to somebody else."
Lansing police began interviewing residents and looking for video in the neighborhoods where the crimes took place.
"Unfortunately, we didn't really have a lot to go on at first. We had a general description and a really good clothing description," Roberts said. "We covered almost the entire north end of town, knocked on every single door and talked to everybody."
They eventually did find a video. A composite sketch was put together with the help of the Cook County Sheriff's Department and distributed in the area.
It was a few days into the investigation when it was discovered that similar robberies happened in Hammond in the weeks before the first one in Lansing.
"We started comparing notes (with Hammond police), started putting some things together and it kind of started to snowball," Roberts said.
Washington is still in custody in Lake County, but Murrin said Lansing expects to charge him in Illinois, as well.
"It feels great to know where he is right now," Roberts said. "It's going to feel better when he's back in Illinois and he's actually charged."
Former Sheriff John Buncich's sentencing is reset to Jan. 16
HAMMOND — A federal judge has reset the sentencing of former Lake County Sheriff John Buncich to take place Jan. 16.
U.S. District Judge James T. Moody ordered postponement of the sentence, which initially had been set to take place Wednesday, at the request of the former sheriff's defense team for more preparation time.
Bryan Truitt, one of Buncich's defense attorneys, complained last week that government prosecutors have hinted at new information they intend to use to lengthen any prison term the 71-year-old law enforcement veteran could receive for his bribery and fraud convictions.
He stated last week in a court memo he has yet to see any documents to support the government's new allegations, which haven't yet been made public.
A U.S. District Court jury found Buncich guilty Aug. 24 on six counts of wire fraud, honest services wire fraud and bribery.
The U.S. attorney's office presented evidence at Buncich's federal trial in August that Buncich solicited and accepted bribes from Scott Jurgensen, a former Merrillville police officer, towing firm owner and undercover informant for the FBI, and William "Willie" Szarmach, a Lake Station towing firm owner who was charged with Buncich, and then took a plea deal to testify against the former sheriff.
Jurgensen and Szarmach said they bribed the former sheriff to receive more lucrative towing assignments from county police. Timothy Downs, the sheriff's former second-in-command, said he sold Buncich's political fundraising tickets on public time to them and other county towing vendors, who Buncich had the power to hire and terminate.
Buncich took the witness stand over three days to deny wrongdoing, saying he never promised nor delivered favors for political donations.
Portage stabbing sends one man to hospital, condition unknown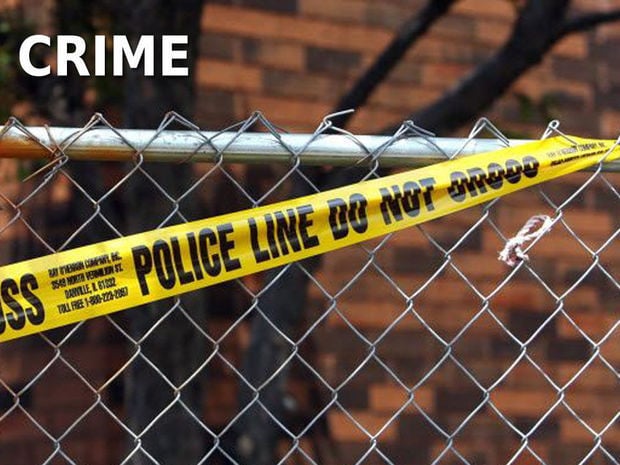 PORTAGE — Police are investigating after a man was stabbed several times early Saturday morning and airlifted to a Chicago area hospital. 
Police responded about 6:45 a.m. to St. Mary Medical Center for a report of a stabbing that occurred in the 5300 block of Plaza Avenue, according to a news release from the Portage Police Department. 
A female victim told police her current boyfriend, the man who was stabbed, was involved in a physical altercation with her ex-boyfriend. Her ex-boyfriend allegedly stabbed her current boyfriend several times in the arms and neck. 
The Times is withholding the name of the suspect pending the filing of formal charges. He allegedly fled the scene after the disturbance.
The victim was initially taken to St. Mary Medical Center and later airlifted to Advocate Christ Medical Center in Oak Lawn. His condition was not immediately known Saturday night. 
Ages and other identifying information about the victim and suspect were also not immediately known. 
If anyone has any information about this incident or knows of the suspect's whereabouts, they are asked to call the Portage Police Department at 219-762-3122.
Man convicted of child molesting in Michigan City, LaPorte
MICHIGAN CITY — A LaPorte Superior Court jury found a Royal Center, Indiana, man guilty of molesting a child for six years starting when she was in the first grade.
Anthony Mashburn, of Royal Center, faces a potential 20 to 50 years on each of the two Class A felony child molesting counts for which he was convicted Thursday night, according to state sentencing guidelines. The crimes occurred in Michigan City and LaPorte.
He could get up to eight additional years on each of the two Class C felony child molesting counts the jury also believed he committed.
Defense attorney David Payne portrayed the now 19-year-old victim as a liar with emotional problems stemming not from sexual abuse, but an upbringing full of domestic violence at home and moving from place to place.
He said Mashburn, 38, was a source of stability for the victim and not the type of person who would do such things to a child.
LaPorte County Deputy Prosecutor Catherine Breitweiser-Hurst said the victim kept the molestation a secret at the request of Mashburn, whom the victim loved and still does.
The victim confided with a sibling at age 17, Breitweiser-Hurst said.
Breistweiser-Hurst also said Mashburn disappeared for six weeks out of fear the victim would tell of the crime when she was admitted for treatment for emotional problems.
He came back once he felt confident the victim had not told anyone, she said.
"He thought he was about to get busted," said Breitweiser-Hurst, who closed the trial by playing a recording of the victim on the phone telling Mashburn about confiding in the sibling.
About 20 seconds passed before Mashburn responded.
The victim then asked how to respond if anyone inquired about the situation.
"Tell them it's a lie," said Mashburn, who quickly ended the call.
The jury came back with its guilty verdict after four hours of deliberation.
Sentencing is scheduled Jan. 11.