Indiana law requires each county to earmark a portion of its income taxes, imposed on the Region's residents and workers, to prime the pump of future economic growth.
In a series of stories, we examine what projects Lake, Porter and LaPorte counties direct residents' income taxes toward.
(Porter and LaPorte county stories by Bob Kasarda and Lake County by Bill Dolan)
Lake officials spend income tax money in the present and future tense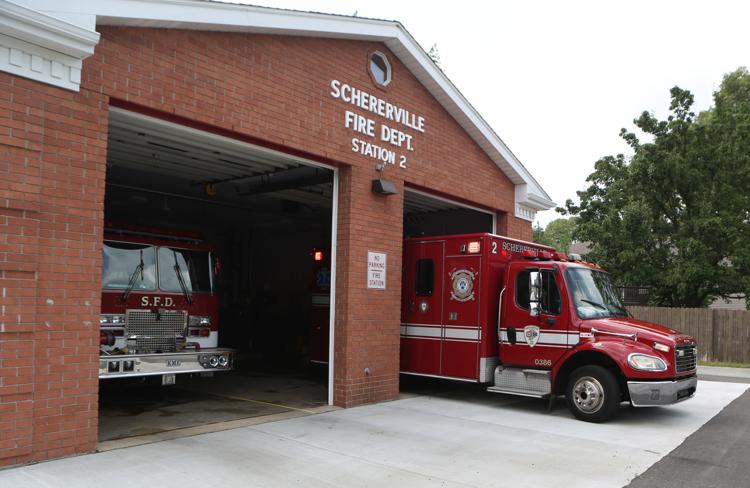 Lake County was the last of the state's 92 counties to pass a personal income tax on its residents and workers.
The County Council in 2013 levied it in three parts: a 0.25 percent County Economic Development Income Tax, or CEDIT, for economic development; 0.25 percent County Adjusted Income Tax, or CAGIT, strictly for public safety equipment and infrastructure; and a 1 percent CAGIT to pay for general local government services and supplies as well as to reduce property taxes.
The state collects the tax in the spring and later distributes it to the county, which, in turn, shares it out with cities and towns.
Lake County residents and workers have paid out $772 million in local income taxes since 2014, of which 17 cents of every dollar is supposed to be earmarked by state law for future economic growth.
Shortly after CEDIT revenues became available in 2014, 15 cities and towns and county government agreed to devote between 1 percent and 34 percent of it to what has been touted as the model economic development project in Northwest Indiana — expanding the South Shore commuter railroad's line 9 miles south to Dyer from Hammond, and to build four new stations by 2022.
However, some have had buyer's remorse.
Lake Station Mayor Christopher Anderson has said the city can't afford the South Shore project, despite its earlier commitment. Its 2018 budget earmarks all its CEDIT funds to the catchall "Other Services" and "Other Capital Outlays."
Merrillville town officials once promised 22 percent to the South Shore project, but reduced that last year to 8 percent. Town Councilman Richard Hardaway said the town must use as much local income tax revenues as it can to provide essential services.
"The Police Department came in and said they were at the bottom rung (for pay) of all agencies in Lake County," Hardaway said.
"We said we need to get you guys at least into the middle of the pack, so we took a portion of that (local income tax) money. We gave substantial raises to the police officers as well as lesser raises to other town employees at the same time. It's all about the quality of life."
Larry DeBoer, a Purdue University economics professor who specializes in Indiana's public finances, said a similar scenario has played out in other parts of the state.
DeBoer said CEDIT once had sharply defined uses when it was first created by the General Assembly three decades ago. He said initially CEDIT was used to build roads and utility service lines for future creation of industrial parts.
But over time, the definition of economic development became so broad, the Legislature amended CEDIT rules to state the economic development tax could be used for "any legal purpose."
It even abandoned the formal distinctions among the three types of income taxes that were allowed over the years — CAGIT, COIT (County Option Income Tax) and CEDIT — and new calls all of them, simply, Local Income Tax, or, LIT.
And local officials have taken that freedom to hedge their bets on where to place their income tax dollars.
Gary officials said the city has had to focus almost entirely on the here and now."Gary tries to offset their (poor) collection rate and devotes it to public safety. You need police officers, firemen, fire engines and bullet-proof vests," Lake County Commissioner Kyle Allen, D-Gary, who previously served 16 years as a Gary city councilman, said.
Cedar Lake, which hasn't yet committed an amount to the South Shore, has been spending its income tax money on parks, road reconstruction and water utility service extensions.
Crown Point has submitted CEDIT budgets to the state and county pledging to generally spend on the South Shore train; a project called Rebuild Crown Point; an economic development revolving fund; and general construction projects.
Dyer's CEDIT distributions have been budgeted on road construction, town park maintenance and improvements and the salaries of the park director, the town administrator, the public works director and other employee salaries and benefits.
East Chicago has yet to commit to the South Shore. Its CEDIT plan over the last two years has been to repay debt on construction of four new community centers, three new fire trucks and recent road resurfacing, according to county government records.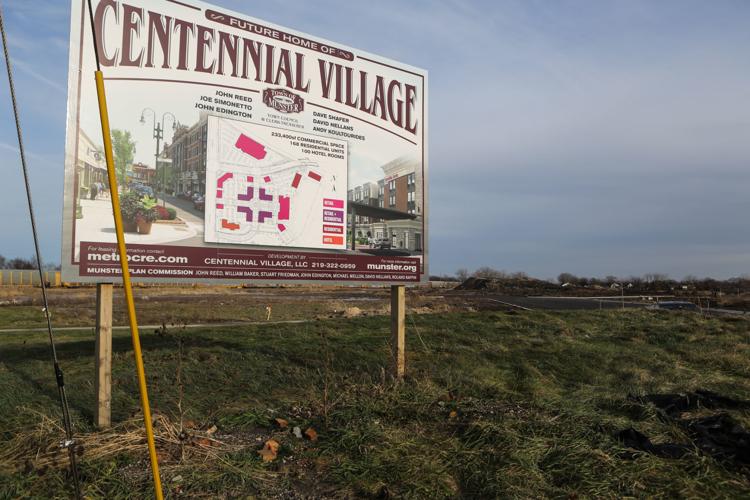 Upgrades, not South Shore, main priority for most municipalities
Nor has Griffith yet committed a specific amount to the South Shore project. Griffith Councilman Rick Ryfa, R-3rd, said of the local income tax, "It's been a blessing for us. Most people are against the income tax, but we use it very wisely, and we do not ever want to use it for salaries."
He said Griffith has been dressing up building facades to attract and keep retail businesses in the downtown and Ridge Road corridor.
"In a two-year period, we repaved almost the entire town. Some of these roads hadn't been touched in six years," Ryfa said.
"We basically gave the citizens back their money, and it has brought up property values. That has been an extremely economical tool for us to drive our housing market up."
Hammond Mayor Thomas McDermott Jr. said the bulk of recent CEDIT spending has been on a reconstruction of Chicago Avenue, a major east-west city artery he wants to translate from a gritty truck route to a gateway for new retail business and upscale residential development.
"It's not just filling potholes," he said.
"It's a big-picture economic development project. Chicago Street didn't even have stormwater sewers or sidewalks, and it goes right by Bishop Noll High School. It's going to new infrastructure. I'd like to see microbreweries and hipster traffic. Towns like Griffith have been able to tap into the younger crowd. I think Hammond could do a better job of it."
Highland Clerk-Treasurer Michael Griffin said town officials have used their money to purchase new street signs, pave roads, repair sewers and share about $100,000 a year for the next two decades with the School Town of Highland to reduce property taxes the school would have to charge town residents for capital projects.
"Over time, it will reflect $2 million of property tax relief over the 20-year period," he said.
Hobart has budgeted CEDIT money on downtown redevelopment, road resurfacing and "promotion of the city related to economic development," according to its most recent plan.
"This gives you a little extra to do some of the stuff you need to do. We needed more firemen, but couldn't find the money to pay them," Lowell Town Councilman Edgar Corns said of the local income tax.
Munster Clerk-Treasurer Dave Shafer said 34 percent of the town's CEDIT money goes to the South Shore expansion, and the rest is committed to engineering studies to build a Calumet Avenue overpass over railroad tracks near 45th Avenue.
New Chicago, St. John, Schneider and Winfield budget income tax funds for police, roads and general maintenance projects.
The town of Schererville presents a good example of CEDIT's mixed uses. It is modernizing the facades of older downtown buildings, improving stormwater drainage, building a bike trail and it remodeled and expanded its Plum Creek Fire Station.
Schererville Town Councilman Tom Schmitt explained, "The goal is to use it for growth. I don't see spending that money on the everyday maintenance, like standard road improvements, because you will be replacing those same roads in another five years. This is something we try to avoid, unless those roads lead to new growth and development."
Whiting has budgeted its money for the South Shore project, tourism, marketing, special events and infrastructure improvements.
County Commissioner Mike Repay, D-Hammond, acknowledges, "When CEDIT was first adopted, (county government was) so broke, it didn't matter what our desire was. We were just plugging holes."
He said much of it went to repairing neglected county highways. Increased income tax revenues have so improved county government's finances that commissioners are drawing up 2018 and 2019 CEDIT spending plans more in line with the tax's original purpose.
"Now we can look at investments. That will include the South Shore," Repay said. "It will be a variety of true economic development projects. Some of it may be more roads and bridges."
Hospital sale proceeds taking sting out of Porter County income tax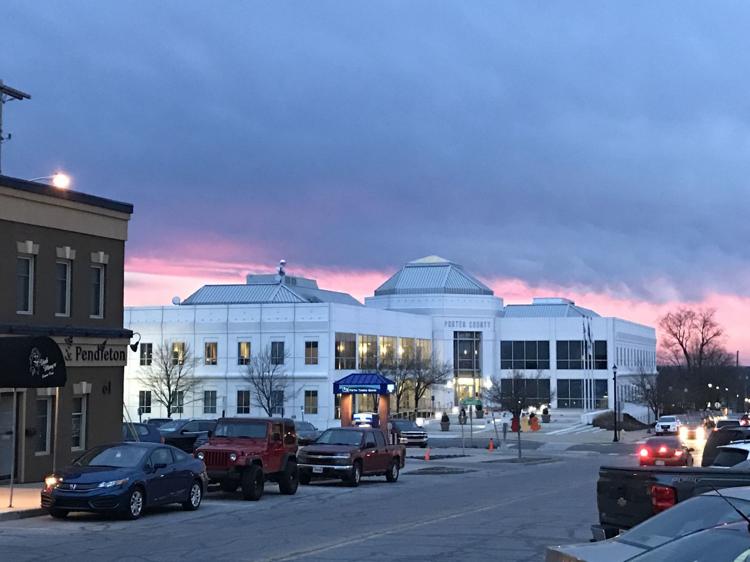 Porter County's local income tax has been in place for nearly 15 years, and it is expected to return a little more than $25 million this year.
But the amount paid by residents remains about the lowest in the state, according to a report from the Indiana State Budget Agency.
Only Jefferson County has a lower rate, at 0.35 percent, with Porter and Warrick counties the next lowest at 0.5 percent.
Most of Indiana's 92 counties have income tax rates of double or more than Porter County's, according to Porter County Auditor Vicki Urbanik. Lake's County Economic Development Income Tax, or CEDIT, enacted in 2013, is 1.5 percent, and LaPorte County's, enacted in 1986, is 0.95 percent.
A big part of the reason Porter County has been able to maintain such a low income tax rate is that county government leaders went to state lawmakers a couple of years ago and received legislation that allowed for more profitable options for investing the $148 million in proceeds from the 2007 sale of the county hospital.
That money was placed in a newly created foundation, said Porter County Commissioner Jim Biggs, R-North.
The county had been earning less on the money, which would have left county government in a far less fortunate place than it is today, he said.
The Porter County Council also helped the situation by tightening the reins on spending beginning a few years ago, Biggs said.
At the same time, the Board of Commissioners revamped the employee health insurance program, saving millions, he said. The commissioners also saved money by revamping the county's property and casualty insurance, and doing away with maintenance contracts in favor of putting together an in-house building maintenance team.
These and other measures should keep the county clear of having to increase the income or property tax rates, Biggs said.
"It will not be necessary in the near future if we manage within our means," he said.
Tax has roots in steel crisis
The county's income tax was enacted in 2003 following the Bethlehem Steel bankruptcy and the local government fiscal crisis that resulted, according to the auditor's website.
"The Indiana Legislature offered Porter County taxing units a no-interest 'bailout' loan, under the condition that Porter County adopt a county option income tax," the site states.
The rate initially was set at 0.25 percent, but was doubled in 2005, according to Urbanik.
Porter County is unique in that only half of its income tax revenues are shared among the county and various municipalities based on population, she said. Of the other half, $3.5 million is directed each year to the Northwest Indiana Regional Development Authority, and the balance goes toward a homestead credit savings on primary residences.
The county had used only one of the three forms of local income taxes available — CEDIT, or County Economic Development Income Tax.
But state lawmakers did away with those separate designations in 2017 and wrapped them all into the general title of Local Income Tax, or LIT, to simplify the process, according to Indiana Department of Local Government Finance Deputy Commissioner Matthew Parkinson.
Many of the original restrictions placed on the various forms of the taxes also are gone, he said.
Porter County government is slated to receive a little more than $5.2 million this year, according to a distribution report published by the DLGF.
The largest share of the money — more than $2.2 million — is directed this year to paying off debt, according to the county's budget.
This portion of the funds will be used to pay down the $30 million loan approved this past fall to renovate several county-owned facilities and repair three of the county's worst bridges, Urbanik said.
Another $1.5 million of the income tax revenue is being relied on this year for salaries and benefits, while the balance is going toward various supplies and services.
Employees of the county's newly established building maintenance department are being funded with income tax revenue, she said.
A portion of the income tax revenue had been shared among the three commissioners for their discretionary funding, but that approach has since been abandoned, Biggs said.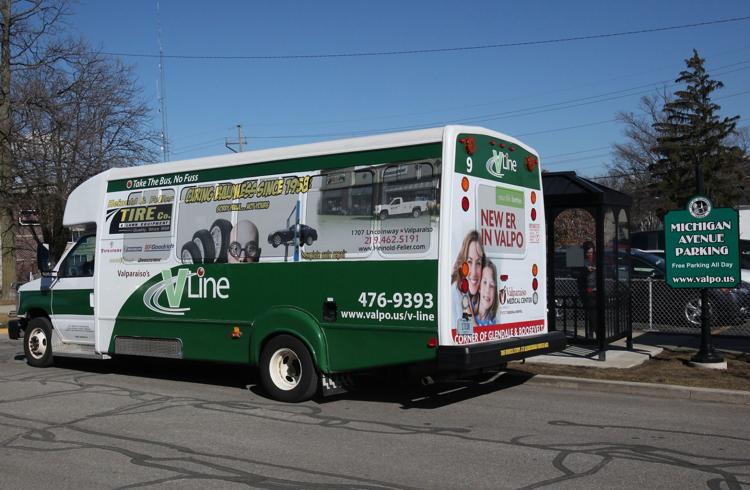 Portage and Valparaiso spending
Portage is on tap to receive $2.8 million in income tax revenue this year, according to the DLGF.
The city has been spending the largest amount of its money — $1.4 million — on debt, half of which is for a five-year paving bond done in 2013, said Clerk-Treasurer Chris Stidham.
Another $1 million was spent on paving, $650,000 was for landfill costs, $126,797 for equipment and $74,800 for health insurance, he said.
"CEDIT has been an important tool for the city of Portage to fund vital equipment for our police and fire as well as paving miles and miles of our roads," Stidham said.
"CEDIT allows the city to provide top services to residents without raising property taxes."
Valparaiso is to receive $2.4 million in income tax revenues this year, which City Administrator Bill Oeding said is relied on for non-operating expenses.
The city steers clear of using the money for ongoing costs such as insurance, wages and benefits, because it is no longer available for the larger projects, he said.
"Once you start down that road, it's hard to quit," Oeding said.
Each community decides how to spend its share, and the city opts to use a portion for one-time purchases of items such as garbage and plow trucks, police cars, firetrucks and other heavy equipment, he said.
The funding also is used toward the V-Line bus service around the city and for the grants to encourage facade improvements in the downtown area, Oeding said.
Other uses identified by Oeding include salary reimbursement, Valparaiso Economic Development Corp., downtown events, Mayor's Economic Development and Community Grants, employee training, facilities and economic development studies, general road repair and paving, and sidewalks and pathways.
Once unpopular income tax now relied on in LaPorte County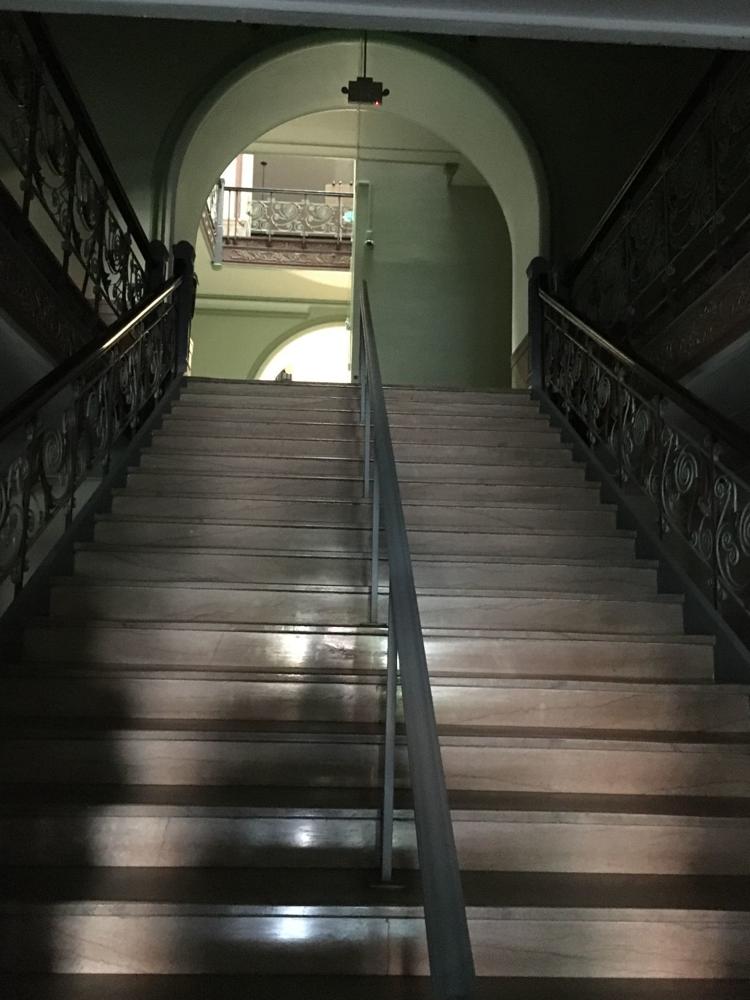 LaPorte County Auditor Joie Winski remembers well the controversy that arose when the county adopted its two local income taxes three decades ago.
There were those who were uncomfortable with the idea of taxing everyone earning a paycheck, especially young workers just trying to make a few extra dollars, she said.
But as time went on, the controversy settled down, and now most people pay the taxes without thinking twice, Winski said.
The county and other local units of government have grown dependent on the money over those same years and rely on it to help cover financial losses resulting from the state's capping the amount of property taxes that can be collected, she said.
"It's a fair tax, I think, because it touches everybody," Winski said.
LaPorte County's income tax rate is 0.95 percent, which is predicted to bring in nearly $22.3 million this year, according to a distribution report published by the Indiana Department of Local Government Finance.
County government will keep $10 million and distribute the balance to the various townships, cities and towns, and school corporations based on assessed valuation, Winski said.
One portion of the revenue, which had been designated up to this year as CAGIT, or County Adjusted Gross Income Tax, goes directly into the county's general fund for a variety of needs, she said.
The other portion, which had been known as CEDIT, or County Economic Development Income Tax, is given partly to the county highway department, Winski said.
"That's how we pave our roads," she said.
The income tax revenue also is being used to pay off an $8 million loan to renovate the second floor of the courthouse in LaPorte, Winski said. The project from three years ago added a new courtroom and upgraded the building's electrical, heating and air conditioning systems.
State lawmakers did away with those separate designations in 2017 and wrapped them all into the general title of Local Income Tax, or LIT, to simplify the process, according to Indiana Department of Local Government Finance Deputy Commissioner Matthew Parkinson.
Many of the original restrictions placed on the various forms of the taxes also are gone, he said.
Michigan City and LaPorte
Michigan City is slated to receive the next largest share of the income tax revenue next year, at $5.6 million, according to the DLGF.
City Controller Richard Murphy said the city uses the income tax revenue to fund "essential city services and contracts."
The list includes hardware and software needs in the information technologies department, police equipment, legal services, city landscaping, property liability and vehicle insurance, local airport projects and matching grants, he said.
"They are important, but not necessarily what you can see," he said of the many purchases and projects.
The larger and more visible capital projects around the city are funded with proceeds from the local casino boat, Murphy said.
The city of LaPorte receives between $140,000 and $160,000 in casino revenues each year, but relies more heavily on the income tax revenue, according to Clerk-Treasurer Teresa Ludlow.
The city is slated to receive nearly $2.7 million in income tax revenue this year, according to the DLGF.
The first $1.2 million reportedly goes into the general fund, and the balance is distributed according to a capital improvement plan, according to information provided by Ludlow. More than half of capital improvement plan money was spent last year on employee health insurance costs.
While the former CEDIT portion of the revenue no longer is required to be used for economic development, the city continued this year to direct $468,903 toward that goal, according to its budget. This share includes $145,000 for the annual contribution to the Greater LaPorte Economic Development Corp., which "was formed in 2001 to provide LaPorte with a 'One Stop Shop' for all business needs," according to the group's website.
The city also directed $140,403 to its planning department for community development, and $75,000 was slated for legal fees, according to the budget.
"We have no other funding to go to," Ludlow said. "Without those revenues, we'd certainly be hurting."
The city is losing $2.6 million each year as a result of tax caps, she said.