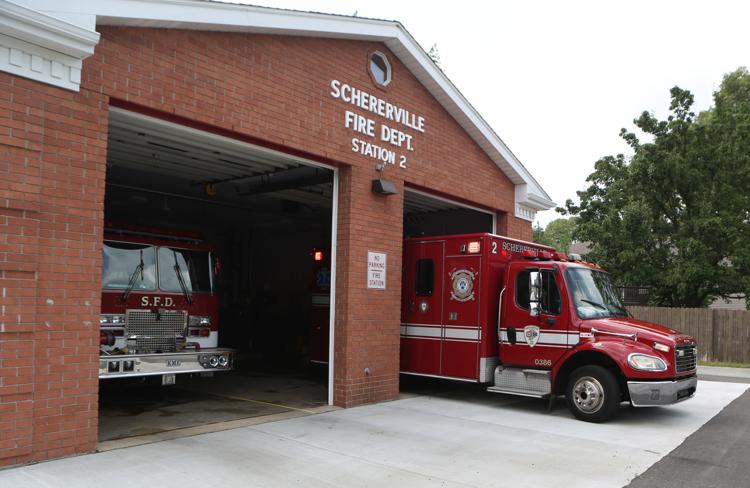 Lake County was the last of the state's 92 counties to pass a personal income tax on its residents and workers.
The County Council in 2013 levied it in three parts: a 0.25 percent County Economic Development Income Tax, or CEDIT, for economic development; 0.25 percent County Adjusted Income Tax, or CAGIT, strictly for public safety equipment and infrastructure; and a 1 percent CAGIT to pay for general local government services and supplies as well as to reduce property taxes.
The state collects the tax in the spring and later distributes it to the county, which, in turn, shares it out with cities and towns.
Lake County residents and workers have paid out $772 million in local income taxes since 2014, of which 17 cents of every dollar is supposed to be earmarked by state law for future economic growth.
Shortly after CEDIT revenues became available in 2014, 15 cities and towns and county government agreed to devote between 1 percent and 34 percent of it to what has been touted as the model economic development project in Northwest Indiana — expanding the South Shore commuter railroad's line 9 miles south to Dyer from Hammond, and to build four new stations by 2022.
However, some have had buyer's remorse.
Lake Station Mayor Christopher Anderson has said the city can't afford the South Shore project, despite its earlier commitment. Its 2018 budget earmarks all its CEDIT funds to the catchall "Other Services" and "Other Capital Outlays."
Merrillville town officials once promised 22 percent to the South Shore project, but reduced that last year to 8 percent. Town Councilman Richard Hardaway said the town must use as much local income tax revenues as it can to provide essential services.
"The Police Department came in and said they were at the bottom rung (for pay) of all agencies in Lake County," Hardaway said.
"We said we need to get you guys at least into the middle of the pack, so we took a portion of that (local income tax) money. We gave substantial raises to the police officers as well as lesser raises to other town employees at the same time. It's all about the quality of life."
Larry DeBoer, a Purdue University economics professor who specializes in Indiana's public finances, said a similar scenario has played out in other parts of the state.
DeBoer said CEDIT once had sharply defined uses when it was first created by the General Assembly three decades ago. He said initially CEDIT was used to build roads and utility service lines for future creation of industrial parts.
But over time, the definition of economic development became so broad, the Legislature amended CEDIT rules to state the economic development tax could be used for "any legal purpose."
It even abandoned the formal distinctions among the three types of income taxes that were allowed over the years — CAGIT, COIT (County Option Income Tax) and CEDIT — and new calls all of them, simply, Local Income Tax, or, LIT.
And local officials have taken that freedom to hedge their bets on where to place their income tax dollars.
Gary officials said the city has had to focus almost entirely on the here and now."Gary tries to offset their (poor) collection rate and devotes it to public safety. You need police officers, firemen, fire engines and bullet-proof vests," Lake County Commissioner Kyle Allen, D-Gary, who previously served 16 years as a Gary city councilman, said.
Cedar Lake, which hasn't yet committed an amount to the South Shore, has been spending its income tax money on parks, road reconstruction and water utility service extensions.
Crown Point has submitted CEDIT budgets to the state and county pledging to generally spend on the South Shore train; a project called Rebuild Crown Point; an economic development revolving fund; and general construction projects.
Dyer's CEDIT distributions have been budgeted on road construction, town park maintenance and improvements and the salaries of the park director, the town administrator, the public works director and other employee salaries and benefits.
East Chicago has yet to commit to the South Shore. Its CEDIT plan over the last two years has been to repay debt on construction of four new community centers, three new fire trucks and recent road resurfacing, according to county government records.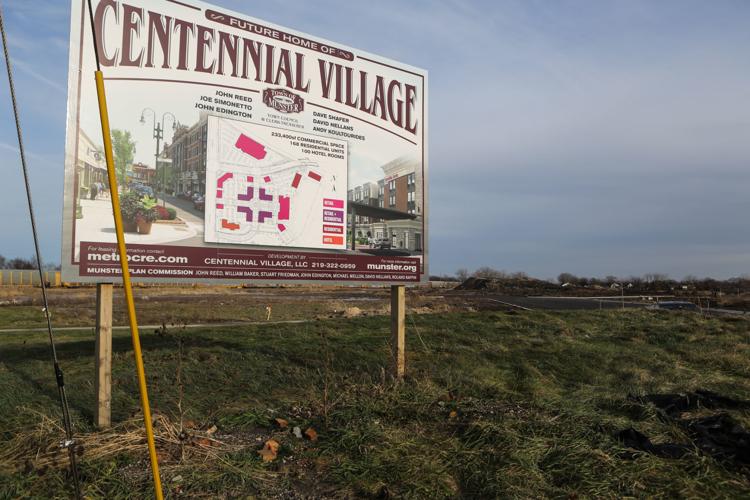 Upgrades, not South Shore, main priority for most municipalities
Nor has Griffith yet committed a specific amount to the South Shore project. Griffith Councilman Rick Ryfa, R-3rd, said of the local income tax, "It's been a blessing for us. Most people are against the income tax, but we use it very wisely, and we do not ever want to use it for salaries."
He said Griffith has been dressing up building facades to attract and keep retail businesses in the downtown and Ridge Road corridor.
"In a two-year period, we repaved almost the entire town. Some of these roads hadn't been touched in six years," Ryfa said.
"We basically gave the citizens back their money, and it has brought up property values. That has been an extremely economical tool for us to drive our housing market up."
Hammond Mayor Thomas McDermott Jr. said the bulk of recent CEDIT spending has been on a reconstruction of Chicago Avenue, a major east-west city artery he wants to translate from a gritty truck route to a gateway for new retail business and upscale residential development.
"It's not just filling potholes," he said.
"It's a big-picture economic development project. Chicago Street didn't even have stormwater sewers or sidewalks, and it goes right by Bishop Noll High School. It's going to new infrastructure. I'd like to see microbreweries and hipster traffic. Towns like Griffith have been able to tap into the younger crowd. I think Hammond could do a better job of it."
Highland Clerk-Treasurer Michael Griffin said town officials have used their money to purchase new street signs, pave roads, repair sewers and share about $100,000 a year for the next two decades with the School Town of Highland to reduce property taxes the school would have to charge town residents for capital projects.
"Over time, it will reflect $2 million of property tax relief over the 20-year period," he said.
Hobart has budgeted CEDIT money on downtown redevelopment, road resurfacing and "promotion of the city related to economic development," according to its most recent plan.
"This gives you a little extra to do some of the stuff you need to do. We needed more firemen, but couldn't find the money to pay them," Lowell Town Councilman Edgar Corns said of the local income tax.
Munster Clerk-Treasurer Dave Shafer said 34 percent of the town's CEDIT money goes to the South Shore expansion, and the rest is committed to engineering studies to build a Calumet Avenue overpass over railroad tracks near 45th Avenue.
New Chicago, St. John, Schneider and Winfield budget income tax funds for police, roads and general maintenance projects.
The town of Schererville presents a good example of CEDIT's mixed uses. It is modernizing the facades of older downtown buildings, improving stormwater drainage, building a bike trail and it remodeled and expanded its Plum Creek Fire Station.
Schererville Town Councilman Tom Schmitt explained, "The goal is to use it for growth. I don't see spending that money on the everyday maintenance, like standard road improvements, because you will be replacing those same roads in another five years. This is something we try to avoid, unless those roads lead to new growth and development."
Whiting has budgeted its money for the South Shore project, tourism, marketing, special events and infrastructure improvements.
County Commissioner Mike Repay, D-Hammond, acknowledges, "When CEDIT was first adopted, (county government was) so broke, it didn't matter what our desire was. We were just plugging holes."
He said much of it went to repairing neglected county highways. Increased income tax revenues have so improved county government's finances that commissioners are drawing up 2018 and 2019 CEDIT spending plans more in line with the tax's original purpose.
"Now we can look at investments. That will include the South Shore," Repay said. "It will be a variety of true economic development projects. Some of it may be more roads and bridges."