Take a virtual tour of Indiana's 25 state parks
One of the lasting legacies of Indiana's statehood centennial, in 1916, was creation of the first state parks: McCormick's Creek and Turkey Run.
In the century since, Indiana has established 22 more parks managed by the Department of Natural Resources, and White River State Park, in downtown Indianapolis, which is overseen by a quasi-state agency.
Today, every Hoosier lives within an hour's drive of a state park. The closest park for most Region residents is Indiana Dunes State Park in Chesterton.
The state parks range in size from the 165-acre Falls of the Ohio State Park on Indiana's southern border, to the expansive, 15,776-acre Brown County State Park in south central Indiana.
Many of the parks maintain natural features from the state's earliest days and even stretching back into prehistory, others center on historic sites, while some were designed almost entirely for recreation.
Click through the slideshow to virtually visit each of Indiana's 25 unique state parks.
As featured on
EAST CHICAGO — A vacant brick building at 1415-1419 W. 151st St. is one step closer to becom…
EAST CHICAGO — Building inspectors who don't pass a training course could see a pay cut.
The bellyaching, spurred by an unwarranted Northwest Indiana inferiority complex, can be exc…
Free Announcements brought to you by McColly Real Estate and the NWI Times!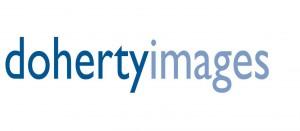 Doherty Images - Photography by Pete Doherty