RSSLake County News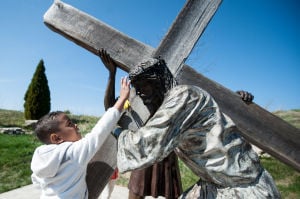 ST. JOHN | Scores of the faithful flocked to the Shrine of Christ's Passion on Friday to "follow in the footsteps of Jesus" on Good Friday.
LOWELL | First United Methodist Church, 520 E. Commercial Ave., holds its monthly country and gospel music show from 6 to 9 tonight.
HAMMOND | The Hammond City Council has authorized the Hammond Fire Department  to apply for a federal grant to help buy new radios.