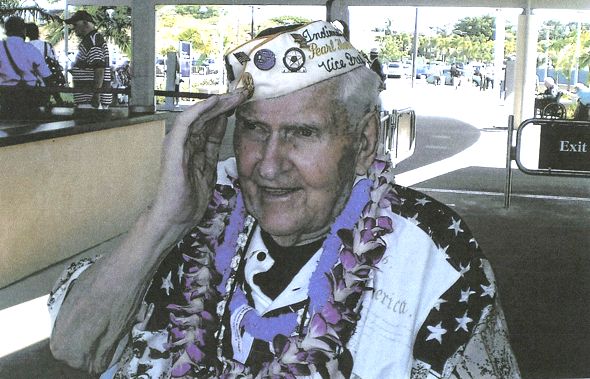 Although John J. Latko rarely spoke about the events he witnessed at Pearl Harbor in the first 50 years after it happened, the experience shaped who he was and decisions he made.
"When we were kids, he moved the family to rural Louisiana during the Korean War to start a business there," said his son, John A. Latko.
"He was afraid Chicago and the East Chicago steel mills would be one of the first places they would bomb. He was so aware of what could happen, and he wanted us to be safe."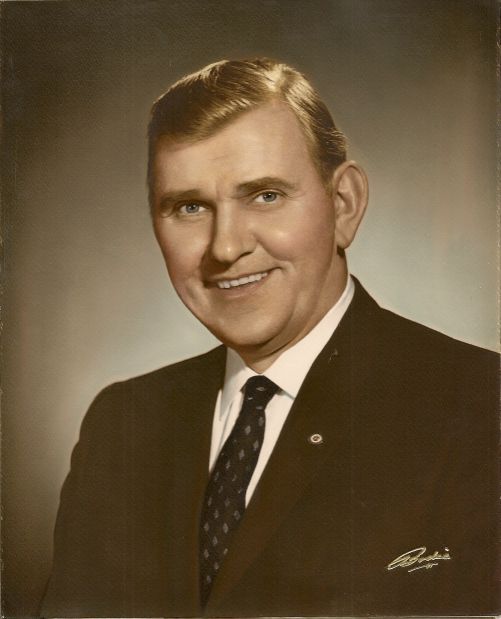 John J. Latko, one of the last survivors of the World War II Pearl Harbor bombing who lived in Northwest Indiana, died Wednesday. The Hammond resident was 94.
Services are at 9 a.m. Monday at Burns-Kish Funeral Home, Hammond, with a Mass of Christian burial at 10 at St. Joseph Church, Hammond. Visitation is from 2 until 7 p.m. Sunday at the funeral home, with Post 369 posting colors at 6. The Indiana Chapter of Pearl Harbor Sons and Daughters will have a service at 5.
Latko, a Marine stationed on the USS West Virginia in Pearl Harbor, wrote down his memories of that day for his children. A portion of those were printed in The Times in 2011, to commemorate the 70th anniversary of the attacks.
Latko wrote that when he awoke that morning, he had planned on a day of picnicking and baseball. As he and his friends were waiting for permission to leave, planes started flying overhead.
"Our ship sounded the alarm for fire and rescue, but, before we could respond, the loud speakers blared out 'belay that order' and the call went out for general quarters," he wrote. "I went to casemate 10, which was my regular 5-inch gun post. We were facing the USS Tennessee. We were tied up next to her, and we could not fire our gun without hitting her."
He wrote of Japanese planes dive-bombing and torpedoing his ship, and the ship's subsequent listing to the starboard side.
"To try to keep my balance, I was leaning on the nearby lockers and saying the Lord's Prayer and thinking about my mother, who did not want me to go into the Marines."
As the ship sank, he escaped to the USS Tennessee, returning to his ship to help the wounded and to fight fires. When the fires became too hot, he leapt onto a waiting motor launch about 20 feet from the ship.
"I did land with my feet in the boat," he wrote, "but my hips hit the rim of the boat. I remember I thanked God for giving me the strength to make that long jump, but I felt pain in my legs and hips. But, I was alive."
After the war, he owned Johnny's Tap in East Chicago and owned Rainbow Court Hotel in Hammond, La., until the family returned to Northwest Indiana shortly after the Korean War. He also worked 30 years for Mercantile National Bank.
He was preceded in death by Violet Latko, his wife of 29 years, and Genevieve Latko, his wife of 25 years.
For nearly 50 years, Latko spoke little about the events of that day. However, he chose to return to Hawaii for the 50th anniversary of the attack, and seeing other veterans there, talking with people, seemed to be a catharsis for him, his son said.
He made many return trips to Hawaii to commemorate the anniversary, most recently on the 69th anniversary. He also spoke at service organizations and schools, and was quick to give people mementos or tokens to commemorate the attacks.
He wanted to be a living example of history, his son said.
"In Hawaii, he would pass out leis that said Freedom is not Free, Keep America Alert," his son said.
He was a good family man who was always willing to lend a hand to anyone in need. He loved to travel, and in the 1960s drove the family to Alaska to revisit places he had visited before World War II.
John A. Latko said his father was honorable, trustworthy and dependable.
"He was so many things. It wasn't just that he was religious, or it wasn't just that he was hard working," he said. "The Greatest Generation," he was a good example of that. He was a very good man."