Here's a look at the Top 10 stories out of Lake County in November 2017
Former Sheriff Buncich wants to push back sentencing to prepare to challenge new allegations of wrongdoing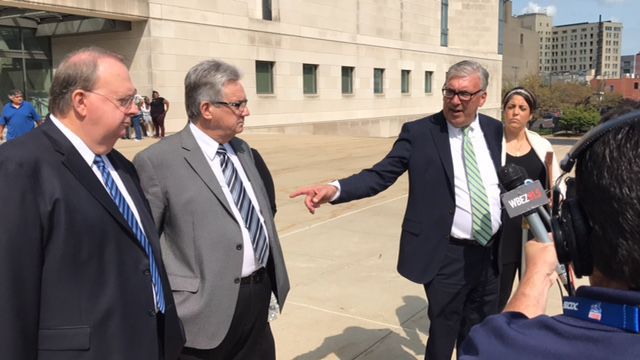 HAMMOND — Lawyers for former Lake County Sheriff John Buncich said Wednesday the government has new allegations of wrongdoing it plans to reveal at his Dec. 6 sentencing.
Valparaiso attorney Bryan M. Truitt asked U.S. District Court Judge James Moody, in a memo made public Wednesday night, to delay the proceedings "a week or two" to better prepare for such a broadside.
Truitt doesn't detail the government's new allegations, which Truitt said federal prosecutors intend to use to oppose any leniency for the 71-year-old law enforcement veteran, now facing a lengthy prison term.
A U.S. District Court jury found Buncich guilty Aug. 24 of six counts of wire fraud, honest services wire fraud and bribery. 
The government presented evidence over a 14-day trial that Buncich solicited and accepted bribes from two towing firm owners — Scott Jurgensen, a former Merrillville police officer, towing firm owner and undercover informant for the FBI, and William "Willie" Szarmach, a Lake Station towing firm owner who was charged with Buncich and then took a deal to testify against the former sheriff.
It included their testimony, the testimony of the sheriff's former second-in-command, Timothy Downs, and hours of FBI video and audio recordings.
Jurgensen and Szarmach said they bribed the sheriff to receive more lucrative towing assignments from county police. Downs said he sold Buncich's political fundraising tickets on public time to them and other county towing vendors, who Buncich had the power to hire and terminate.
The sheriff took the witness stand over three days to deny wrongdoing, saying he never promised nor delivered favors for political donations.
Truitt states he only learned Nov. 14 that "the government makes numerous new allegations against the defendant ... yet the defense has received no documentation or (FBI reports)," and "the government has indicated it intends to call several witnesses at sentencing to support the allegations."
Truitt said he has received dozens of letters in support of leniency for Buncich, "despite the intimidation of the NWI Times to prevent the same."
That is a reference to an Aug. 26 column by Times columnist Marc Chase promising the paper would publish the names and positions of public officials or other community leaders "who carry water for Buncich by petitioning the court for leniency."
Neither the U.S. attorney's office nor Moody has responded to Truitt. Moody earlier declined a defense request for more time to prepare for Buncich's trial.
Lake County Sheriff Oscar Martinez Jr. said he has stopped unauthorized benefits that led to runaway overtime costs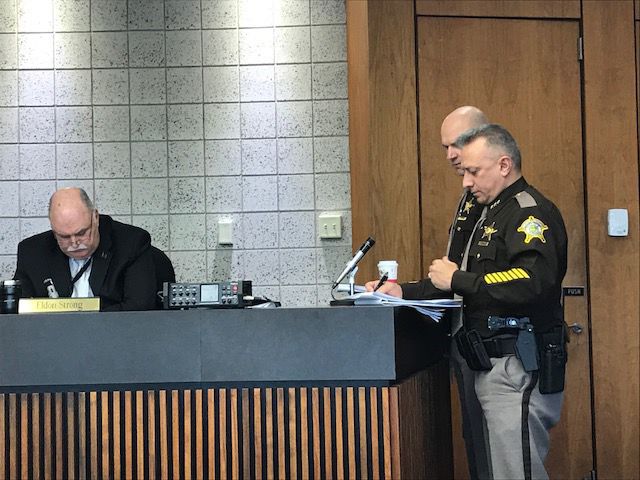 CROWN POINT —The Lake County Council paid its bills and received hope of future savings in the Lake County Sheriff's Department.
Sheriff Oscar Martinez Jr. told council members Tuesday he already has saved $20,000 in overtime pay last month by stopping an unauthorized system of benefits and compensation he said former Sheriff John Buncich adopted that gave time off to favored department employees, primarily corrections officers in the jail.
"I put out a general order last week, effective immediately, stopping all that," the sheriff said. The practice was made public recently by Times columnist Marc Chase.
County Police Chief William Paterson, the sheriff's second in command, said they also have ended holiday pay "that was not necessary." He said there was a past practice of giving additional pay to employees who get added responsibilities because many regular staffers are taking holiday time off.
"There were some things that were allowed to happen, that shouldn't have been happening, like administrators being on duty when they should have been home," Paterson said.
Council members gave initial approval to borrowing as much as $8.25 million to pay families suing the county over allegations of misconduct and negligence, primarily by sheriff's employees, that led to four deaths and several injuries in recent years.
Council members voted 6-0 Tuesday to approve lawsuit settlements. Councilman Dan Dernulc, R-Highland was absent.
Councilman Jamal Washington asked, "What are we doing so we can start curbing that? We can't do a bond every year."
Lake County Attorney John Dull answered, "The sheriff has assumed the responsibility of making certain, from a training standpoint, these things do not happen in the future."
Dull said he also expects the sheriff to require county police officers working second jobs to obtain liability insurance that would pay for any injuries that occur, instead of the county.
Council President Ted Bilski, D-Hobart, said, "We do not do this every year."
Councilman David Hamm, D-Hammond, added the lawsuits all predate Martinez, who took office in September.
The council took a final vote to create a human resources department for county government employees and a human resources review board to oversee policy on working conditions.
The council deferred action on renewal of its job freeze policy for 2018 after a debate on whether it saved money. Council President Ted Bilski, D-Hobart, said the policy temporarily delays new hirings enough to save about $1 million over a year.
Former Lake County government consultant sues auditor, claiming tax fraud is being swept under the rug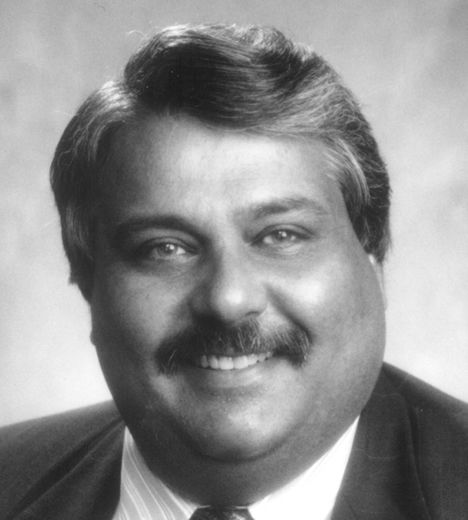 CROWN POINT — A lawyer is claiming in a new lawsuit that the Lake County auditor is playing politics by failing to pursue tax deduction fraud.
Merrillville attorney David N. Gilyan alleges that he was stopped in an investigation to recover taxes lost to illegal mortgage deductions by County Auditor John Petalas.
Petalas is denying the allegation.
Highland attorney David S. Gladish, who filed the suit for Gilyan in Porter County, said Gilyan was working as a consultant for the auditor when he discovered homeowners using "dummy mortgages" to falsely claim a deduction.
A mortgage reduces property taxes.
Gilyan said he found homeowners were falsely claiming they bought their homes with money borrowed from family members.
Gilyan alleges Petalas, whose office oversees tax deductions, refused to assist Gilyan's investigation and eventually convinced the county to cancel Gilyan's contract several months ago.
Gladish said Petalas appeared to be politically influenced. "People were brought to (Petalas') attention. Phone calls were made, and then David was told to stop pursuing."
Gladish said he filed the suit in Porter County to avoid any potential conflict of interest in Lake County courts.
Petalas said Friday afternoon he made a decision to lower the cost of pursuing ineligible mortgage deduction claims by having his office employees do it.
Gilyan began work with the county auditor's office about five years ago under a state-mandated program to weed out bogus homestead deductions on ineligible rental properties or second homes.
Gilyan told The Times in 2013 that he and a staff of three full-time assistants had identified 330 ineligible homestead deductions and was recovering $1.3 million in back taxes.
Gun dealer will learn his fate Jan. 5 for gun-running conspiracy with former Lake County cops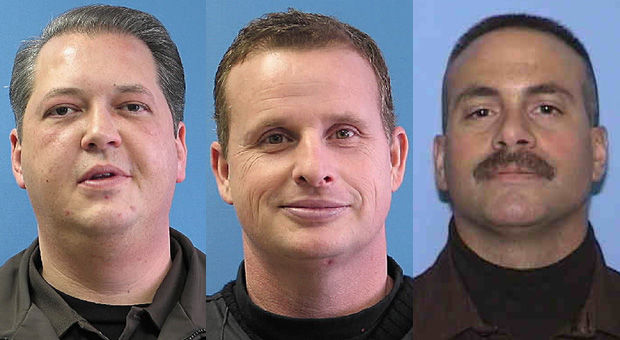 HAMMOND —A federal judge will decide Jan. 5 whether to imprison a gun dealer who conspired with corrupt Lake County police officers to illegally buy machine guns and laser gun sights.
U.S. District Court Judge Joseph Van Bokkelen heard more than five hours of testimony and argument Thursday about the correct sentence for Vahan Kelerchian, 58, of Warminster, Pennsylvania, for his role in a gun-running scheme that damaged the reputation of the Lake County Sheriff's Department.
A federal jury in Hammond convicted Kelerchian in October 2015 on eight of nine counts of conspiracy, fraud and money laundering to obtain scores of machine guns and laser gun sights between 2008 and 2010.
Kelerchian circumvented federal regulations on ownership of the devices through his firearms license and his friendship with three former county policemen: Joseph Kumstar, then the third highest ranking administrator, Ronald D. Slusser, the department's former armorer, and Edward O. Kebella.
Kumstar made unauthorized use of department letterhead to obtain federal approval for 71 machine guns and dozens of laser gun sights as part of a scheme to make the purchases appear to be exclusively for law enforcement use.
But the conspirators were purchasing them with their own money and selling gun parts and sights on the internet for an estimated profit of between $100,000 and $200,000.
Assistant U.S. Attorney Philip Benson argued Kelerchian should be sentenced to 14 years in prison. Defense attorney Kerry Connor said Kelerchian should serve no more time than the worst of the former county officers who should bear the blame for the crime.
Kumstar is serving a 57-month sentence and Slusser a 70-month sentence in minimum security federal institutions. Kebella completed a 24-month sentence three years ago.
Benson said Kelerchian deserves more time because he forced the government to prove their case during an 11-day trial, lied on the witness stand and still maintains his innocence while the former officers pleaded guilty and cooperated with the government unlike Kelerchian.
Benson said Kelerchian, who had no prior criminal record and ran a major arms dealerships, may be a good father and friend, but displayed "a conscious disregard for the health and welfare of the community."
He said Kelerchian also had been involved since 2002 in acquiring belt-fed machine guns, that fire 10 shots per second, under the ruse of demonstrating these weapons to police departments around the country. Benson said that kind of fire power has no practical application in law enforcement.
Benson said investigators have been unable to find dozens of gun parts and laser sights the conspirator sold to a untrained public. He said they have found their way into the hands of criminals and possibly into a black market enemies of the U.S. can use them against U.S. soldiers.
Kelerchian remains free on bond. Connor said he will appeal his conviction.
Corruption in the Region: John Buncich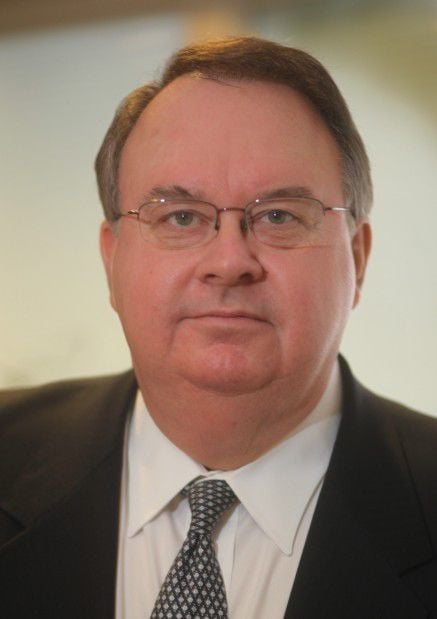 Name: John Buncich
Office held: Lake County sheriff
Dates in office: 1995 to 2002 and again 2011 to Aug. 24 of this year.
The crime: Bribery, wire fraud and honest service wire fraud.
A U.S. District Court jury convicted the former sheriff Aug. 25, following a 14 day trial, of accepting tens of thousands of dollars in cash from two towing firm owners in return for giving them more lucrative town work from the sheriff's department.
Buncich said it costs about $200,000 to run for sheriff. He showered political fund-raising tickets on towing firm owners, including Scott Jurgensen, a former Merrillville Police Department officer and confidential FBI informant, and William "Willie" Szarmach, who became cooperating government witness.
They in turn plied him with cash and requests for lucrative towing assignments and they said he delivered.
Buncich denied all wrongdoing during three days of testimony, saying his conduct was unchallenged and "All candidates do this."
Assistant U.S. Attorney Philip Benson, who presented evidence against Buncich replied, "It's being challenged now isn't it?"
Benson provided jurors with video and photographic evidence that Buncich used his campaign fundraising as cover for a scheme to solicit kickbacks.
Defense lawyers argued, to no avail, that Buncich has had a spotless reputation for honesty during his more than four decades as a county police officer and the government was staging bribery scenes for their undercover cameras, including one involving Buncich's former second in command, Timothy Downs delivering $7,500 to Buncich inside the sheriff's office in 2015 after Downs began cooperating with the FBI.
An FBI video surveillance recording of Buncich leaning into Szarmach's tow truck and Jurgensen giving Buncich $2,500 April 22, 2016, in the parking lot outside of Delta Restaurant in Merrillville.
An FBI video surveillance recording of Jurgensen giving Buncich $2,500 on July 21, 2016, in the parking lot outside of Delta Restaurant in Merrillville.
He awaits sentence now scheduled to take place Dec. 6.
Take a look at this gallery featuring corrupt politicians caught by former U.S. Attorney David Capp:
Federal investigators question a Portage business's tax break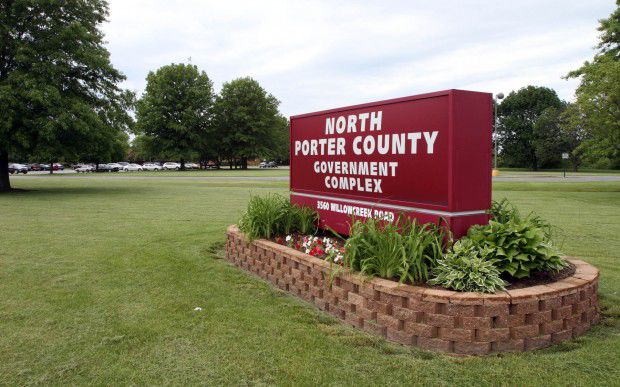 PORTAGE — A recent federal inquiry may center on a significant tax break a local business received several years ago.
FBI and IRS agents visited Portage Township Assessor Alta Neri last week to ask questions about SRH LLC, which previously owned a multiacre real estate parcel at 5900 Southport Road on which Great Lakes Peterbilt trucks has been doing business for more than 20 years.
While the federal agents didn't serve a subpoena for records, they did ask about routine practices of the township assessor's office and took copies of documents related to a decision to reduce SRH's property tax assessments.
Neri said a tax representative for SRH filed appeals of its 2011-12 assessments.
She said properties usually are assessed at values, for taxing purposes, that follow the local real estate market. On this appeal, they used an alternate method of measuring the firm's business income and arrived at a lower value.
"We honestly did our job," she said. Neri was the chief deputy assessor at the time. She was elected assessor in 2014.
Neri said the documents federal investigators asked questions about are confidential.
But public records kept by the Porter County assessor's office indicate the assessment of SRH's parcel was reduced in value by at least 35 percent — to $1.6 million from $2.5 million in 2011, and to $1.6 million from $2.6 million in 2012.
Neri said that reduction accounts for SRH's 2012 tax bill dropping by nearly $22,992. The Porter County treasurer's office records indicate SRH's taxes went to $42,170 from $65,162. 
Stephen Buha, listed as SRH's president in state business records, said this week no federal agents have questioned him about what he considers to be a routine tax appeal. "I was the president who filed it, but I didn't do it personally. I cannot speculate what this is about."
Valparaiso attorney Russell Millbranth, who has represented SRH, said he is baffled. "People quite often find their assessment is steep. There are a lot of companies that perform appeals of tax matters."
Spokespersons for the FBI, IRS and the U.S. attorney's office in Hammond declined to comment, saying federal law prohibits them from commenting on investigations.
Neri said she suspects the federal inquiry may be connected to the long-running investigation of Portage Mayor James Snyder, who is awaiting trial next year on bribery, extortion and tax evasion charges the U.S. attorney's office filed a year ago.
Snyder is pleading not guilty to all counts. Reached Wednesday by text message, the mayor said he would respond but did not. His defense attorney could not be reached for comment.
Business records kept by the Indiana secretary of state indicates SRH was first organized as a limited liability company in January 2003 and has remained active.
SRH's principal office was listed at the Southport Road address until 2015 when it moved to the Valparaiso residence of Robert Buha, who is listed as the company's secretary.
County records indicate the property at Southport Road sold in 2015 to Larson Properties LLC for $5.3 million. Neri said that will require her office to readjust the property's value upward in future tax cycles.
In September 2014, FBI agents visited Portage's street department and requested documents related to the purchase of automated garbage trucks from Great Lakes Peterbilt, Clerk-Treasurer Christopher Stidham said at the time.
City Attorney Gregg Sobkowski also had confirmed the FBI issued a subpoena at the time for all bid packages received by the city for garbage trucks purchased from 2012 to the present.
In August 2015, FBI agents visited the offices of Porter County Assessor Jon Snyder to inquire about property tax appeals from 2012 and 2013. The county assessor is a brother of the Portage mayor.
A Whiting man pleads not guilty to demolishing a historic railroad bridge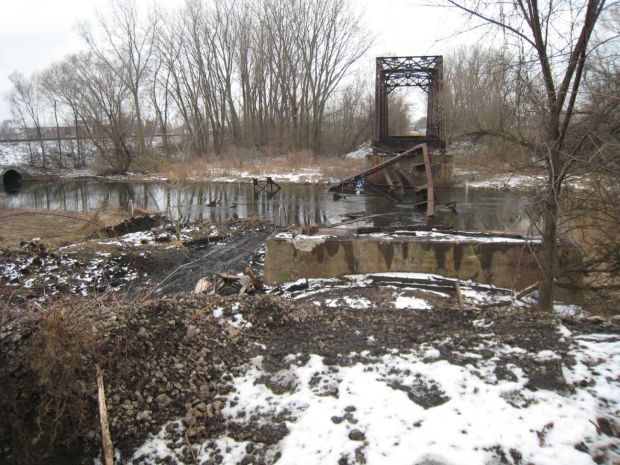 HAMMOND — A Whiting man is pleading not guilty to demolishing a historic railroad bridge for scrap metal.
Kenneth R. Morrison, who operates T&K Metals, appeared Thursday before U.S. District Court Judge Andrew P. Rodovich on a federal charge of interstate transportation of stolen property. No trial date is currently scheduled.
The U.S. Attorney and the Environmental Crimes Division of the U.S. Department of Justice allege Morrison dismantled the century-old Monon Railroad bridge over the Grand Calumet River in Hammond and sold it to Illinois metal dealers.
A code inspector for the City of Hammond, which owned the bridge as a historic remnant, issued a stop order on Morrison's work Jan. 29, 2015, and a state conservation officer cited Morrison for sending creosote-soaked railroad ties into the waterway as he dismantled the structure, but officials couldn't stop its complete destruction later that year.
Morrison defended his actions in a 2015 interview with The Times, arguing the bridge was "like a shipwreck," and that "if a ship sinks, that's abandoned and it's fair game."
A TALE OF 3 COUNTIES: Variety of parks across Lake, Porter and LaPorte counties
Lake County
Buckley Homestead, 3606 Belshaw Road, east of Lowell. Buckley is a living history farm, started by Dennis and Catherine Buckley in 1849. It recreates the traditions of farming life during the 19th and early 20th centuries.
Cedar Creek Family Golf Center, 10483 W. 109th Ave., north of Cedar Lake. The center features a bluegrass driving range and can accommodate over 50 golfers.
Deep River County Park, 9410 Old Lincoln Highway, Hobart. Most visit the Deep River Water Park, south of U.S. 30. The park also stretches along four miles of Deep River to include the historic John Wood's Grist Mill, which functions as a custom flouring mill. It is surrounded by gardens, a wedding gazebo and Grinder Field, home to a historic baseball team.
Gibson Woods Nature Preserve, 6201 Parrish Ave., Hammond. Gibson is 131 acres of dunes and swales.
Grand Kankakee Marsh, 21690 Range Line Road, southeast of Lowell. The densely wooded area is a remnant of more than 500,000 acres of marsh land and old Kankakee River channels. It provides habitat for deer herd, many species of ducks and other wildlife.
Lake Etta, 4801 W. 29th Ave., Gary. Its 98 acres features an expansive playground, fishing and picnic shelter rentals.
Lemon Lake, 6322 W. 133rd Ave., east of Cedar Lake. Lemon Lake is 403 acres of rolling hills, includes more than 5 miles of primitive trails in hilly, wooded terrain, softball fields, a large playground, two sand volleyball courts, six disc golf courses, fishing, picnicking, volleyball standards and a leash-free dog area.
Oak Ridge Prairie & Oak Savannah Trail, 301 S. Colfax St., Griffith. The park contains areas of nearly pristine prairie, stocked fishing, bird watching, picnic shelters, barbecue facilities, volleyball standards, a playground, a sledding hill and cross country ski rentals. The Oak Savannah Trail runs through the park east through Hobart to the Lake-Porter County line.
Stony Run County Park,9230 E. 142nd Avenue, Hebron.  Stoney Run is nestled in the rural setting of southeast Lake County. It is 316 acres of woodlands, ponds, and open meadows and eight miles of hiking trails. It also is home to the Vietnam Veterans Memorial
Three Rivers County Park and Bellaboo's Play and Discovery Center, 2800 Colorado St., Lake Station. Most visit the center, a self-directed play facility for children up to age 9. It also has a paved hiking/biking trail around a 38-acre lake and a picnic shelter.
Turkey Creek Golf Course & Banquet on the Green, 6400 Harrison St., Merrillville. Turkey Creek is an 18-hole golf course and banquet hall seating up to 250 people.
Whihala Beach and adjacent Whiting Lakefront Park, E. 119th St. and North Front Street. Whihala contains 15 acres of beach and play areas for preschool- and elementary-aged children.
Porter County 
Sunset Hill Farm County Park, 775 Merdian Road, Valparaiso. The 238-acre park offers a variety of events and festivals, hiking trails, camps, field trips and fitness programs throughout the year. It began as a fully functional farm and was donated to the county after the owner's death in 1972.
Brincka Cross Gardens, 427 Furness Road, Michigan City. Brincka features 21 acres of pristine woodlands and four acres of gardens developed over 40 years by a professor at the Art Institute of Chicago. The gardens, which are available for rental, features 400 different types of hostas, 450 varieties of daffodils, 25 kinds of crabapple trees, 40 cultivars of ornamental grasses and 25 varieties of forsythias.
Brookdale Park, 919 N. 50 W., Chesterton. The 65-acre park features picnic tables and a mowed pathway circling an agricultural field and leading back to a large pond. Plans call for the planting of native pollinators around the pond, signs, improvements to the parking area, more picnic tables and benches.
Dunn's Bridge, 500 E. (over Kankakee River), Kouts. This 3-acre park features a bridge rumored to be built with in the mid-1890's using steel beams salvaged from the 1893 Colombian World Fair in Chicago, specifically from the fair's Ferris wheel. The park offers the county's only designated public access to the Kankakee River.
Calumet Trail, immediately north of the South Shore tracks between Mineral Springs Road and the Porter/LaPorte County Line. The 9.1-mile trail is open for walking, running, biking, cross country skiing and snowshoeing. The grassland prairie is home to a huge variety of wildflowers and bird species and is near the state and national parks.
Pine Township, 1500 N. and Porter-LaPorte County Line Road. The 65 acres is leased to a farmer and is used by permitted bow hunters who target deer. There is no public access at this time, Park Superintendent Walter Lenckos said.
Hawk Ridge, 544 Old Chicago Road in Pine Township. The 137 acres is used as a migratory bird habitat. There is no public access at this point, but plans are in the works to open it up next year, Lenckos said.
Aukiki Park, west of Ind. 49 at County Road 650 S. The 63.5 acres of park land is still under development.
LaPorte County
Bluhm Park, 3855 S. 1100 W., Westville. Bluhm includes 96 acres of spring wildflowers, upland forest, wetland, prairie and a pond. It has nature trails, paved trails, picnic shelter rentals, picnic tables, a playground, restrooms and no-leash dog exercise area.
Creek Ridge County Park, 7943 W. 400 N., Michigan City. Its 112 acres features boardwalks and is host to deer, fox, raccoons and rabbits. An annual steelhead trout migration also occurs along Trail Creek. The park offers picnicking, shelter rentals, well water, playground equipment, volleyball nets, horseshoe pits, fishing on Trail Creek, a no-leash dog exercise area and a disc golf course.
Luhr County Park, 3178 S. County Road 150 W., LaPorte. Its 89 acres includes upland forest, wetland, prairie and stocked pond, paved trails, picnic shelter rental, picnic tables, restrooms, a fishing pier, playground, boardwalks, observation tower, a no-leash dog exercise area and a nature center with hands-on environmental displays and exhibits.
Red Mill County Park, 0185 South Holmesville Road, LaPorte. It offers multi-use trails for hiking and mountain biking, fishing, picnic areas, restroom facility, a playground and a 108-acre State Dedicated Nature Preserve and headwaters to the Little Calumet River with 23 acres of wetlands and open water.
Lake County is prepared to pay as much as $8.25 million to settle death and injury suits against county employees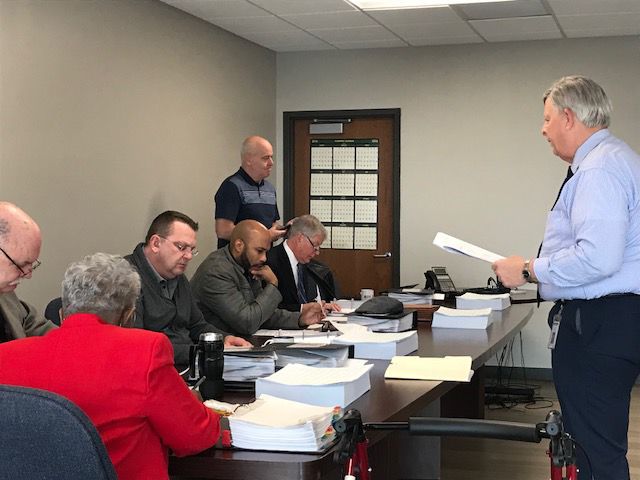 CROWN POINT — The Lake County Council is considering paying as much as $8.25 million to settle more than eight lawsuits alleging misconduct and negligence by county employees that led to four deaths and several injuries.
Lake County Attorney John Dull presented council members Thursday a list of cases he recommended they settle to avoid trial, and the possibility of greater damages being assessed by judges and juries.
The council will vote Tuesday on whether to borrow to make the payments.
The largest settlement would involve $2.75 million to the family of Gregory Smith, 39, of Hobart, who died two years ago in the county jail after a county jailer used a stun gun on him.
The county would pay $2.2 million in the death of Adekunle Odumabo, 39, of Lansing, who hanged himself with a bed sheet in April of 2007 in his county jail cell.
A U.S. District Court magistrate judge previously had ordered jailers to put Odumabo on suicide watch because he had threatened to commit suicide.
The county would pay $800,000 in the death of 43-year-old Cedell Wright in the county jail in March of 2013. He died of pneumonia and other medical ailments. The suit alleged the county's medical team neglected obvious deterioration of his health.
The county would pay $435,000 in the wrongful arrest of Renee and David Otten, both of rural Crown Point.
Merrillville attorney Russell W. Brown Jr., who represents the Ottens, said Thursday they had an argument in February 2015 and Renee Otten left their house to walk outside and cool off.
Brown said county police received a report that someone in a car was attempting to run her over, but when officers found her walking along the road in the 6200 block of 85th Avenue, there was no car nearby and she was in no danger.
Brown said Renee Otten told officers she didn't need help, but officers drove her home. When they got there, officers entered the house without permission and awoke David Otten who was asleep in their bedroom.
Brown said David Otten told police to leave, but instead officers used a stun gun on him and struck him in the head, leaving a gash, and then arrested both of them.
Brown said police and the prosecutor charged the Ottens with disorderly conduct, but the court acquitted them early last year.
The county would pay $400,000 to the family of Christopher Reynoso, 52, of Evergreen Park, who died in September 2013 when his motorcycle and a car collided near 109th Avenue and Parrish, south of St. John.
Valparaiso attorney Jon Schmoll, who represents the Reynoso family, said evidence of the county police investigation into the cause of the accident focused on a deep drop off on the shoulder of the road. Schmoll said the county highway department failed to fill that in with gravel.
The county would pay a Burnham, Illinois, couple $200,000 over allegations of their wrongful arrest and unnecessarily rough treatment in July 2012.
Vincent and Denise Price said they were in the Hammond supermarket parking lot when they saw Lake County Police officer Joseph Kraus arresting a woman in a violent manner.
Vicent Price began recording the arrest on his cell phone. The officer took the phone away from Price and injured Price's rotator cuff. The officer arrested him and Denise Price when she protested the officer's behavior.
Dull said the county should pay a Hobart man $20,000 for booking him into the jail after he was arrested in a case of mistaken identity, and $70,000 to several sheriff's employees who were wrongly denied overtime pay.
Dull said the county still is negotiating a dollar amount for a settlement with an Illinois man who was attacked by the K-9 of a county policeman who was working a second job as a security guard.
Dull said he and other county legal advisors negotiated the other settlements, but they were negotiated for smaller amounts then originally stated, so the council paid less.
Lake County hopes to cook up savings by bringing in a private food service vendor
CROWN POINT — Lake County officials hope to save money by getting their employees out of the kitchen.
The Lake County Board of Commissioners is privatizing food service for inmates of the Lake County Community Corrections center at 93rd and Main Street and, if successful, extend the program to the Lake County Jail and the Lake County Juvenile Detention Center. 
Community Corrections Executive Director Kellie Bittorf said she recommended the Lake County Board of Commissioners hire Pennsylvania-based Aramark Correctional Service to feed her minimum security facility at a cost of $334,050 for the next two years.
Her work-release center in Crown Point houses about 170 people convicted in local state courts. It is part of a statewide work-release center program to alleviate overcrowding in state-run prison facilities elsewhere.
Bittorf said her staff has been preparing and cooking meals for residents, as the facility refers to them, for the last two years at an annual cost of about $375,000, since the former sheriff stopped providing food services from the county jail kitchen.
Bittorf said she believes Aramark is efficient enough at food preparation to cut her current food budget in half.
"They are an international company that has better resources," Bittorf said.
She said she first used Aramark nine years ago.
"We had an emergency situation. We didn't have access to our kitchen. Aramark came in immediately, and were up and running in a couple of weeks. They were amazing to work with," she said.
Commissioner President Mike Repay, D-Hammond, said, "We will see how Aramark is performing and whether we want to expand it," he said.
Repay said a private corporation also might feed the inmates at the Lake County Juvenile Detention Center, which can house up to 64 inmates, and the county jail, which currently holds about 700.
The county currently spends more than $1.8 million annually to employ more than 15 cooks and purchases food for all those in custody at the jail, juvenile and community corrections centers.
Bittorf said Aramark would begin in January, if commissioners approve it. "They will prepare the meals here and hire the (county) staff we currently have."
Repay said the county will keep the jail and juvenile center kitchens open for at least six more months while assessing Aramark's performance.
Repay said commissioners also continue looking for a food service to operate inside the Lake County Government Center's old employee cafeteria, which shut down early this year when the previous vendor closed down operations.