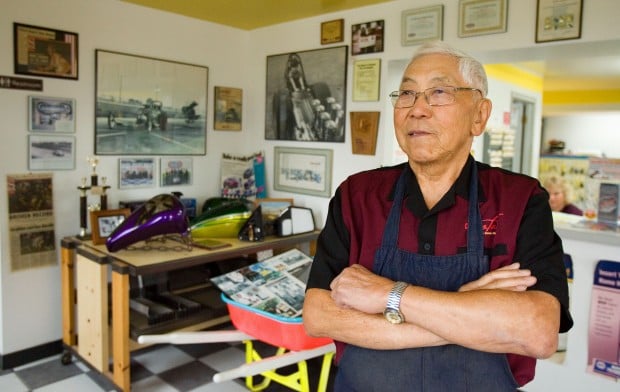 LOWELL | As a first-generation Japanese-American living on the West Coast, Ken Hirata's life took a dramatic turn after the attack on Pearl Harbor.
Hirata's parents were from Japan's Kyoto area. His father came to the U.S. around 1920 and worked on a farm in California. Within a few years he saved enough to bring his wife and daughters to America, where he started his own farm, raising tomatoes he sold to Del Monte and Heinz.
Hirata was born in Stockton, Calif., and was just a teenager when Pearl Harbor was attacked. He said his father was devastated because he thought of the U.S. as his country, though he hadn't become a citizen. Soon after, Hirata said he got into a fight with three boys in his eighth-grade class.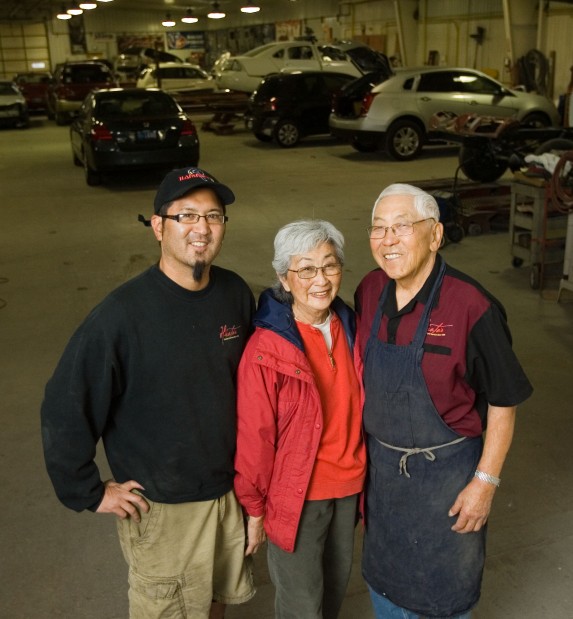 "I didn't want to go back to school, but my dad made me go back," he said. "By that time they realized I would not back down, and they realized I didn't cause the war."
Within a few months, President Franklin D. Roosevelt ordered all people of Japanese descent living in West Coast states to be interned.
"We were told to go to the local fairgrounds and bring only what we could carry," Hirata said. "We were getting ready to plant tomatoes. What do you bring when there are four of us (His older sister was married and headed to a different camp), especially when you've been farming for years?"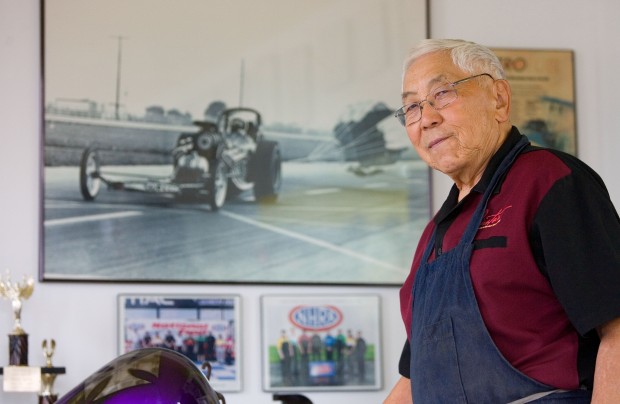 His father locked up farm equipment and other belongings in a building at the farm, and the family went to the fairgrounds in Turlock, Calif., for processing before being sent by train to the camp near Phoenix. All of the farm belongings eventually were stolen, and Hirata said his father never went back.
Instead, after two years, internees were allowed to leave. Hirata said, although they could go anywhere they wanted, life on the West Coast still was risky for Japanese Americans. The Midwest offered more freedom and jobs. They resettled in Cleveland, where Hirata finished high school.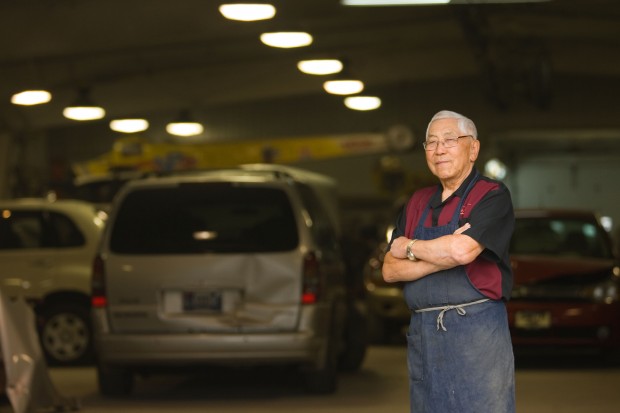 He was drafted during the Korean War, rising to the rank of sergeant. A friend he met while in the service convinced him after the war to settle in Lowell, where he has owned his own body shop for 56 years. He joined two veterans organizations and said he's experienced only one incident involving his Japanese heritage.
"That was in a bar, and it was the whiskey talking," he said.