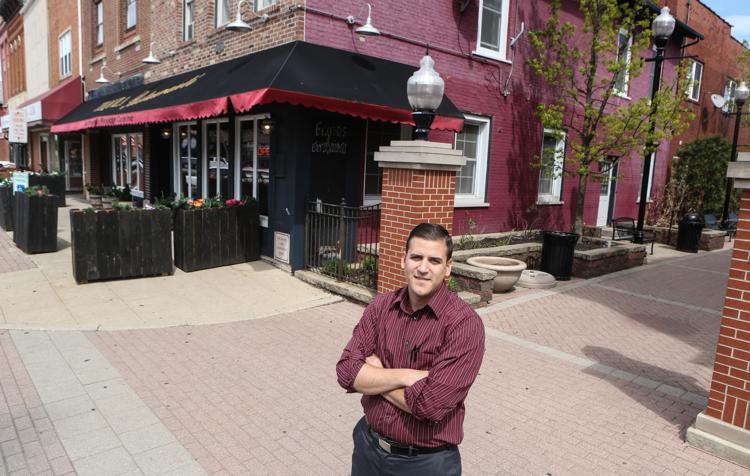 CROWN POINT — Tequila Restaurante is closing and a new restaurant will occupy its space on the downtown square. 
Provecho, an upscale Latin casual restaurant, will take over the location of Tequila Restaurante following extensive renovation. 
The lease for Tequila Restaurante at 110 S. Main St. ends in mid-May and is not being renewed, according to Chris Pappas, chef/owner of Provecho. The Pappas family owns that building.
Tequila Restaurante owner Ron Burget said they are closing May 13 but he's planning to relocate in a new building in the city and hopes to open by next spring. 
Burget said he wasn't happy to have to leave after eight years. 
"It makes no sense to me why they want to do what they're doing because I'm paying them $80,000 a year in rent," he said. "I had a two-year lease with two, four-year options. They decided to play games with me and not give me my option. I don't have any cards to play. They want the space."
Pappas said they have filed a lawsuit over nonpayment of rent.
"That's the reason the lease is not being renewed," he said. 
Burget said the Pappases tried to get him evicted a few months ago, but the judge gave him until May 17 — a few weeks before the lease is up May 30. As far as the rent situation, Burget said a couple of times it was a few days late, but it was paid.
The Pappas family owns several restaurants in Crown Point.
Chris Pappas is owner and general manager of Pappas Restaurant in the Jewel Plaza on Main Street. He took over that operation for his father, Angelo Pappas, in September 2015. Angelo Pappas owns Twelve Islands Restaurant just south of the building at 110 S. Main St. The family bought that property about two years ago.
Plans call for leveling the entire first floor to change its flow and structure and make it more open. Renovations will include a new entranceway, a new kitchen that will be open and seen from the dining room, improved bathrooms, an open wood fire grill and a second staircase leading to the basement.
"This is an extensive rehab inside and out," Pappas said. 
Pappas plans to remove all the seating and flower pots in front of the building to give the public complete access to the front sidewalk. Outdoor dining will be set up on the south side of the building in Parry Court, which separates Provecho and Twelve Islands.
Two roll-up glass window doors will be placed on the restaurant's south side facing the patio to bring in more light and add to the open concept. Plans call for the patio to include features such as a fire pit and shade sails.
"There is lots of potential for Parry Court as far as an ambiance setting and I think it's been underutilized," Pappas said. 
Pappas said Provecho will add something unique to the downtown square dining options. The restaurant will encompass all Latin flavors into one brand and "show off what the culture has to offer."
"I want to do something with more attention to detail," he said. 
Pappas said the name of the restaurant comes from Latin culture and is something said when approaching a table with family, friends or guests. 
"It kind of means thank you for the time spent around the table enjoying the meal together," he said.
Renovations are set to begin in May with plans to open in November or December. The outdoor dining patio will open in May of next year. 
Meanwhile, Burget said "everything works out for a reason."
"I think what I'm going to land into is bigger and better for me and better for Crown Point," he said. "I've had a great following for eight years. We're very successful."