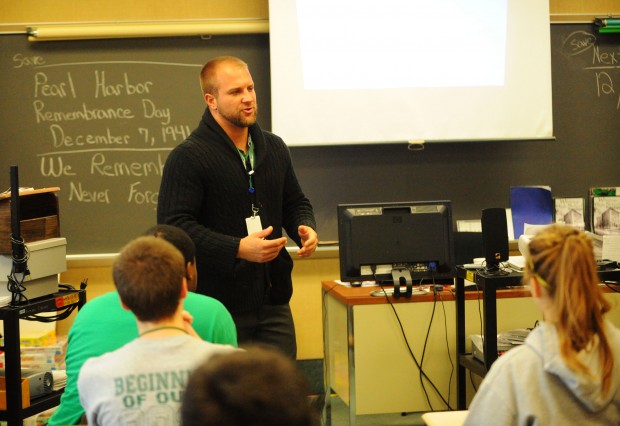 It's been 71 years since the attack on Pearl Harbor and many of its survivors are not around today.
But teachers in the region are keeping its historical significance alive with lessons that go far beyond paragraphs in a textbook.
Stephen Nelson teaches honors U.S. history at Thornton Fractional South High School in Lansing. This is his second year of teaching an intensive and interactive lesson related to the Dec. 7, 1941, attack.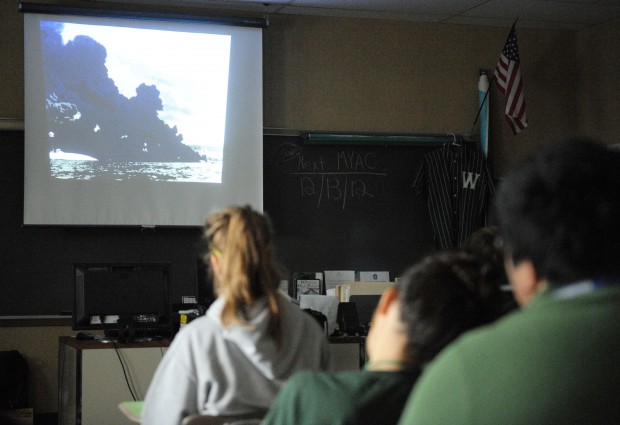 "I think it's important for the students to understand Pearl Harbor and its significance because it shows them how, in a time of crisis, Americans can come together for a common cause. That, even though we all have different backgrounds, we have that common link," Nelson said. "I've always been fascinated by that generation of Americans and respect all of their sacrifices. I hope to pass on these ideas to our students."
Nelson's lesson includes viewing of the Pearl Harbor attack scene, followed by a discussion on the "truth and myths behind Hollywood's version."
The use of technology in his teaching seems to generate more interest among students.
"We take a look at Pearl Harbor today using Google Maps," Nelson said. "This allows the students to see the geography of the area we are talking about. We can look at the distances involved, and ask ourselves questions on why Pearl Harbor was the target and why the attack was successful in its surprise. After we finish with Google Maps, we talk about the numbers involved in the attack and look at pictures of the damage."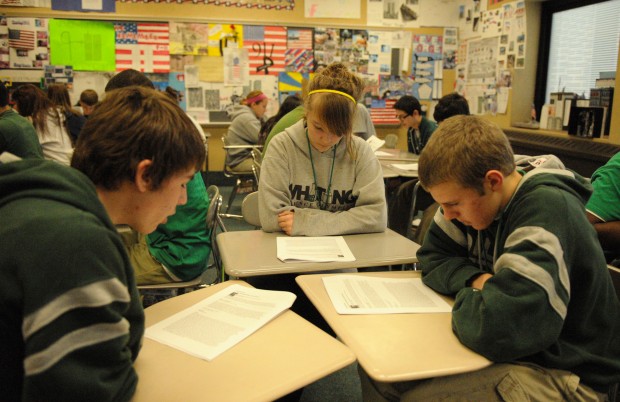 In Derrik Milenkoff's U.S. history class at Whiting High School, two days of class are dedicated to remembering Pearl Harbor. Thursday, he covered an overview of the events of that day and interviews of survivors.
Friday's lesson includes watching eyewitness accounts in the movie, "Remembering Pearl Harbor." He'll also give an assignment asking each student to submit a creative project for their own Pearl Harbor Memorial, which is a designated wall in the classroom.
Milenkoff also extends the remembrance to the entire student population. "Also, I will have the entire high school take a moment of silence at the beginning of school (on Friday) to honor the victims of that tragic day, Dec. 7, 1941, and to honor all our military past and present."
Hundreds of World War II veterans die each day and many still live right in our own neighborhoods, something Nelson said he doesn't think today's students realize.
"Unfortunately, I don't think the students coming into my class are aware of how many veterans are around today, or how many we've lost, unless they have some individual connection to someone," Nelson said. "I find though, that during our discussions on World War II, they really gain interest. And a lot of times I will get students who come back with stories about their relatives or people they have met."