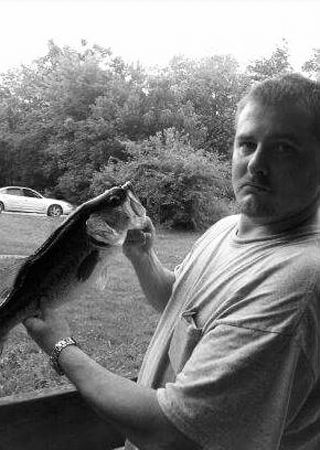 SCHERERVILLE, IN - Dominic Ferrarini, Jr., 37, of Schererville, IN, passed away suddenly on March 4, 2018. Dominic 'D.J.' was born on February 27, 1981. He loved fishing, camping, and anything outdoors. He adored his two daughters. DJ had such a great sense of humor.
He is survived by his two beautiful daughters: Karly, 13, and Brooke, 6; his mother and father: Cheryl Ferrarini and Dominic Ferrarini, Sr.; his five siblings: Anthony (Kelly) Ferrarini, Jennifer (Steven) Moreno, Angela Ferrarini, Melissa (West) Derbas, and Sarah Ferrarini; and his grandparents: Harold and Phyllis Woodhall. He is also survived by many aunts, uncles, cousins, nieces and nephews, and the love of his life, Nichole Bell.
A viewing will be held on Friday, March 9, 2018 from 3:00 - 6:00 p.m. at the MEMORY LANE FUNERAL HOME, 6305 W. Lincoln Highway (US 30), Crown Point, IN. The funeral service will begin immediately following at 6:00 p.m. at the funeral home.
In lieu of flowers, donations may be made to the family.