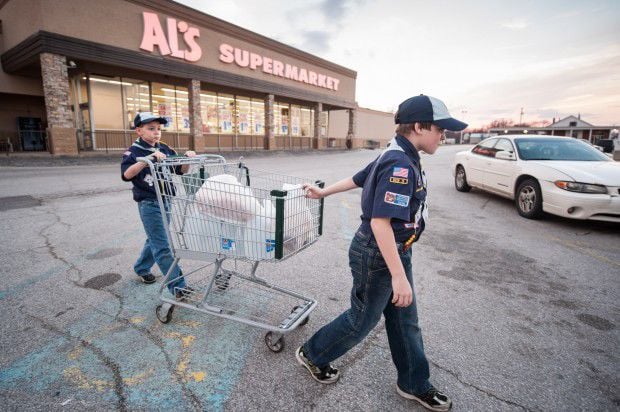 The only supermarket in the unincorporated town of South Haven in Porter County is slated to close next month. 
Al's Supermarket is shuttering its store at 392 U.S. 6, the only one in a community of more than 5,200 residents.
"We will be closing our South Haven location next month. We did not make this decision lightly, but unfortunately the financial investment required to improve the facility and grow sales at the South Haven store is too great for our company to take on," Al's Supermarket said in a statement on its website and Facebook page. "As a company we had to make a difficult decision to close our consistently unprofitable stores in the hopes of regrouping and growing our company in the future."
The supermarket had been in South Haven Square for decades. The now-defunct Costas Foods chain sold it to Al's in 1996. It faced increased competition from Aldi and Meijer a few miles down the road in Portage.
"South Haven's talented, dedicated staff worked very hard to run their store in an extremely competitive environment, and the decision to close the store should not reflect poorly upon them," Al's said in the statement. "They gave their best efforts. We value them tremendously and have offered our South Haven team opportunities for placement at our other locations."
Al's, a small, independent family-owned grocery chain, still has two stores in Michigan City, one in LaPorte and a Barney's Market in New Buffalo, Michigan. Al's Supermarket closed its location in the struggling Maple Lane Mall in west LaPorte last year.
"We are a family-owned, independent business in an extremely competitive environment, dominated by large national and even multinational chains," Al's Supermarket said in a statement. "Our resources pale in comparison to these competitors, so at this time we must regroup. We will focus our resources on our four core stores to help them grow, so that we can eventually look at additional growth opportunities in other markets."
Longtime customers lamented the closing on Al's Facebook page, saying the store helped bring the community together, was a convenient place to shop and had an excellent meat counter. Others complained of high prices. 
Strack & Van Til also is in the process of closing five grocery stores, including one in Merrillville. It's been an extremely tough year for stores in Northwest Indiana so far in 2017. Closings include Big Lots, Sears, Kmart, Carson's, The Limited, Wet Seal, MC Sports, Gander Mountain, Family Christian Bookstore and Gordman's.