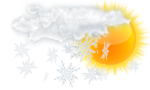 Web Search powered by
YAHOO!
SEARCH
WASHINGTON TOWNSHIP | Jaime Bauer felt like she was living a double life.

MUNSTER | It's finally here, just right around the corner and The Times needs your help with a story.

VALPARAISO | We all know the names-Danny Zuko, Sandy Dumbrowski, Kenickie, Rizzo, Marty and Frenchy.

About Beverly Shores
500 S. Broadway
Beverly Shores, Ind.
46301
(219) 879-8800

500 S. Broadway
Beverly Shores, Ind.
46301
(219) 879-9104
About Burns Harbor
1240 N. Boo Road
Burns Harbor, Ind.
46304
(219) 787-9412

308 Navajo Trail
Burns Harbor, Ind.
46304
(219) 787-8591
About Chesterton
726 Broadway
Chesterton, Ind.
46304
(219) 926-1136

702 Broadway
Chesterton, Ind.
46304
(219) 926-7162
About Dune Acres
One East Road
Dune Acres, Ind.
46304
(219) 787-1900

550 Beam Street
Porter, Ind.
46304
(219) 926-1226
About Porter
303 Franklin Street
Porter, Ind.
46304
(219) 926-2771

50 Francis Street
Porter, Ind.
46304
(219) 926-7611
About Indiana Dunes
Indiana Dunes National Lakeshore
1100 N. Mineral Springs Road, Porter IN 46304
Visitor Information - 219-926-7561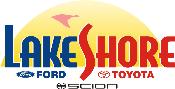 (219) 787-8600   www.lakeshoremotors.com