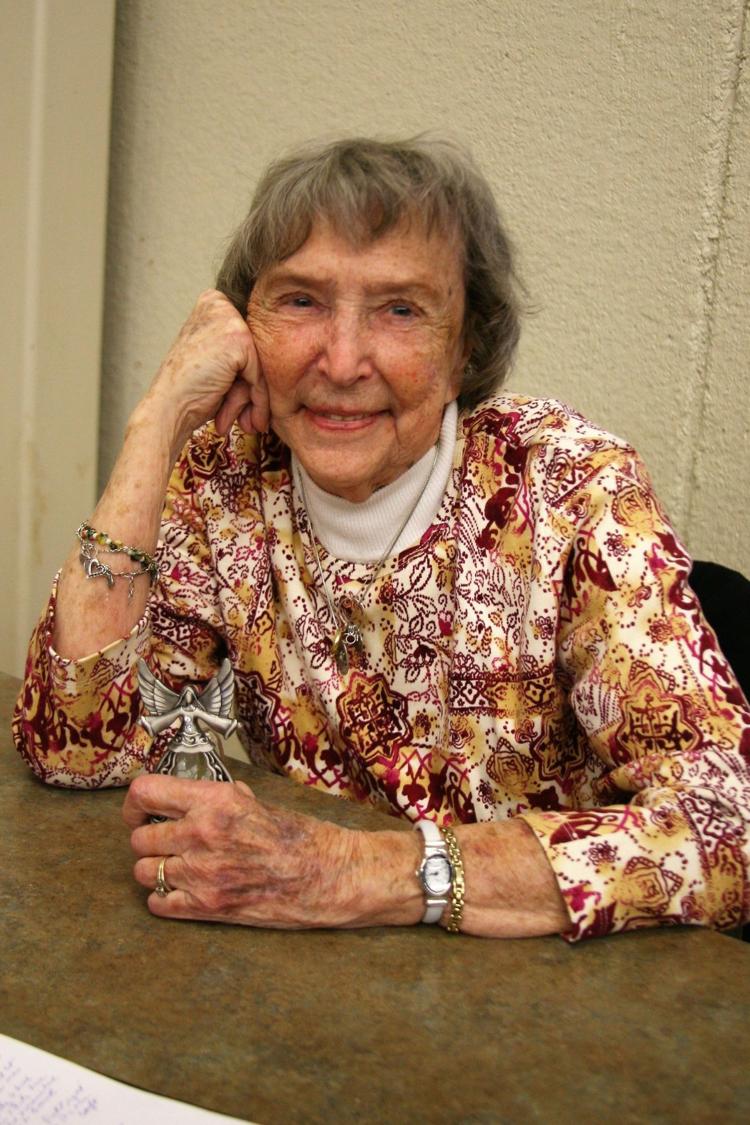 Lorrie Woycik, Valparaiso
Occupation: Retired educator, working with special-needs students
Where/how this person volunteers: The first special education teacher in Valparaiso, Lorrie's service dates back to 1957, as she taught at the former Vale Day School. The school eventually became part of the local school corporation. She also helped start the Porter County Association for Retarded Children. In the late 1960s, she began coaching Special Olympics and continues doing so, even in her 80s. She also supports Special Olympics by taking the local Polar Plunge at Valparaiso University.
Why she volunteers there: "It makes me feel good," Lorrie said. "I still feel a need." One of Lorrie's Special Olympics parents gave her a sweatshirt with this message: "Kids are my business." As Lorrie noted, "That's a fact." People tend to put steps, as on a ladder, on people. For Lorrie, "Kids are up there; the rest are below." Her Special Olympians have no prejudices, but "take you at who you are." She added, "I've learned a lot more from them than they've learned from me. My goal is to make sure people know that someone with special needs is a blessing."
Lorrie added, "For me, this is a calling from God. I always felt, if I would have said no, what an awful life I would have had. My heart fell right into it and never left."
Particular skills used/gained: "I've definitely learned patience, and I'm willing to listen," Lorrie said. "I'm also willing to walk parallel with them — not in front or in back of, but with them." Also, Lorrie does not like negatives, nor does she want her coaches to be negative. For her, it's all about "I can do it." She believes "if we were more positive, we would be a happier country."
How long has she volunteered there: Lorrie has been coaching Special Olympics since 1969. She started coaching seven children, and now her athletes fill two buses. She has also coached 3-on-3 basketball.
Any other volunteering, past or present: Lorrie is involved with a special-needs ministry at Immanuel Lutheran Church in Valparaiso. The church puts on a service twice a month for special-needs children and also sponsors social activities, including parties and Christmas caroling. A former Valparaiso School Board member, she is a member of the Valparaiso Kiwanis.
Insights gained from volunteering: "Intelligence does not equate with caring," Lorrie said. "When you bend the rules, you are a more loving, kinder person. Money does not equal success. What equals success is when one of my Special Olympians says, 'Miss Lorrie, look what I did.'"
Advice to others who might volunteer: "They need to have a real passion to want to do that, whether it's working in a hospital or working with little children," Lorrie said. "If you don't have that passion, you need to find something else."