Here are the top 5 trending stories today. 
Man killed Friday morning in LaPorte County crash
LAPORTE — The LaPorte County Sheriff's office is investigating a fatal crash that occurred early Friday morning.
Deputies responded at 3:38 a.m. to the area of County Road 400 North, east of County Road 50 West, according to a spokesperson.
Upon their arrival they discovered a blue 2000 Jeep Grand Cherokee off of the south side of County Road 400 North in a cornfield. The driver of the vehicle, who was deceased, had been ejected and was found lying next to the rear passenger side of the vehicle.
The driver, who was the only occupant, was identified as George W. Johnson Jr., 64. He lived about one mile from the crash site.
Investigation at the scene found the Jeep was traveling east on County Road 400 North, left the south side of the roadway, struck small trees before flipping end over end and landed upright about 200 feet from where the vehicle initially left the roadway.
Police said they don't know why the vehicle left the roadway or what may have caused the driver to lose control of his vehicle.
Police: East Chicago robbery suspect shot in head by security guard
EAST CHICAGO — A security guard shot and wounded a man Thursday as the man robbed a cellphone store, police said.
Employees told East Chicago police the man entered Metro PCS, 3723 Main St., just before 6:25 p.m., pulled out a gun and ordered them to open the register and give him "all the money," Detective Sgt. Terence Fife said.
The man — whose face was covered with a scarf — waved a handgun randomly at two store employees, police said. The employees told police they opened the register drawer, and the man began to take money from the drawer.
During the robbery, a security guard shot the man in the head, police said.
East Chicago police arrived and found the man lying on the floor inside the building, Fife said. Money and a black and silver handgun were lying near him.
The man was taken by ambulance to St. Catherine Hospital and later transferred to Loyola University Medical Center in Maywood, police said.
Statements regarding the case were still being taken and the investigation was ongoing, Fife said. The wounded man had not yet been identified, he said.
Anyone with information is asked to call Detective Angelo Machuca at 219-391-8523. To remain anonymous, call 219-391-8500.
Police: Clerk calls robber's bluff, no gun found during attempted robbery
GRIFFITH — A Highland man attempted to rob a 7-Eleven store Wednesday, but his plan was foiled when a clerk refused to give him money and grabbed his hand after he implied he had a gun in his pocket, police said.
Brent P. Ladwig, 27, was charged Friday with felony attempted robbery, Lake Criminal Court records show. 
Griffith police were dispatched about 10 p.m. to the store, 415 W. Glen Park Ave., where a clerk told officers a man had attempted to rob the store but fled, Cmdr. Keith Martin said.
The clerk told police the man was in the store for about 15 minutes and approached the register with several items after all other customers left, Martin said.
The man demanded the clerk give him all the money, but the clerk said no, police said. The man allegedly stuck his hand in the front pocket of his sweatshirt, pushed the pocket forward and again demanded money.
The clerk reached out and grabbed the man's hand, finding no gun inside the pocket, Martin said. The man pulled away from the clerk and ran out of the store.
Police broadcast a description of the man, who was wearing an orange sweatshirt. A short time later, Highland police found a man matching the description at Anytime Fitness, 9632 Cline Ave., Martin said.
An employee at Anytime Fitness positively identified the man, who was taken to the Griffith Police Department for questioning.
Police suspect the man may be linked to a purse theft about 5 p.m. Wednesday at a Family Express in Griffith, Martin said.
Anyone with information is asked to call Detective Jacob Schoon or Detective Jim Sibley at 219-924-7503. To remain anonymous, call 219-922-3085.
Earning an Indiana high school diploma just became a lot more complicated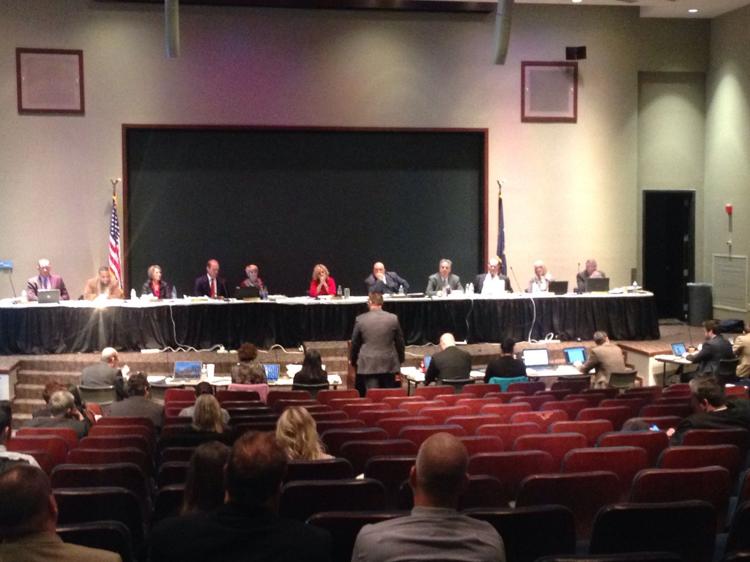 INDIANAPOLIS — The State Board of Education approved a major overhaul of Indiana's high school graduation requirements Wednesday, despite significant concerns from Hoosier educators about how the changes will be implemented.
The new graduation pathways mandates all Indiana high school students, beginning with the 2023 graduating class, explicitly demonstrate both work-ready skills and post-secondary education preparedness — in addition to completing a traditional academic program — to earn their diplomas.
The added graduation requirements were ordered in April by the Republican-controlled General Assembly, and follow Republican Gov. Eric Holcomb's announced intention to convert Indiana's education system into an employment skills training pipeline for Hoosier businesses.
According to the implementation plan, approved 7-4 by the mostly governor-appointed state school board, students will have numerous options to satisfy the work-ready and post-secondary components.
For work-ready, students must participate in either project-, service- or work-based learning, within or outside the classroom, designed to develop the knowledge and skills that the state's employers say they want their workers to have.
That could include completing a course capstone or long-term research project; "meaningful" volunteering or civic engagement; participating in co-curricular or extra-curricular activities, including high school sports; employment training through an internship; or working at an after-school job.
For post-secondary, students either would complete an honors diploma; receive a to-be-determined score on the ACT, SAT or military readiness exams; achieve a "C" average in at least three Advanced Placement and similar high-level classes, or career education courses; participate in a formal apprenticeship program; or earn an industry-recognized credential.
It's still unclear whether all options will be available to students at every school corporation, particularly those with limited resources or located in rural areas.
The new requirements are strongly supported by the Indiana Chamber of Commerce and Indiana Manufacturers Association.
They claim Hoosier employers consistently are unable to find a sufficient number of skilled employees to fill their open positions, and the changes will get students thinking about, and working toward, their careers beginning at age 13 or 14.
"The status quo is not working. The status quo is not enough," said Caryl Auslander, chamber vice president for education and workforce. "The good-paying jobs of today and the future simply require more than a just a high school diploma."
State school board member Tony Walker, of Gary, who voted in favor of graduation pathways, said he agrees — "It's the right thing to do."
"We're in an education crisis right now. We're not having the kind of production in terms of competencies among our graduates that we need to have either for workforce or higher ed," Walker said. "And this is a good step in the right direction."
Educators opposed
Teachers, principals and superintendents from across Indiana told the state school board during six hours of public testimony Wednesday that the rush to adopt graduation pathways before finalizing how they'll work inevitably will result in another Indiana education fiasco, akin to extra-long standardized testing and the repeatedly revised school accountability grades.
Besides the question of whether all students will have equal access to every graduation pathway option, they said no one knows how the new requirements will affect students who transfer from a district offering a unique graduation pathway, or those who move to Indiana from other states.
In addition, educators questioned whether businesses have the capacity to accommodate and supervise some 250,000 high school students coming to them for internships and apprenticeships, in addition to asking how students will get to those unpaid jobs and whether their employers will undergo background checks like those required for teachers.
It's also not known how many additional guidance counselors will have to be hired to track and verify each student's graduation pathways progress, as well as how students with disabilities will be accommodated so they still can earn a high school diploma.
Moreover, the Legislature has not figured out how much all the extra work and testing and other graduation pathways options will cost, or who will pay for it.
Stacey Schmidt, superintendent of Porter Township School Corporation, told the state school board that she doesn't oppose the graduation pathways idea, but believes it should not have moved forward until most of those questions were definitively answered.
"The details have yet to be worked out and there are many conversations yet to be had," Schmidt said. "Hope is not a strategy that's good enough for our students in Indiana."
Snow could make roads dangerous this weekend, especially in LaPorte County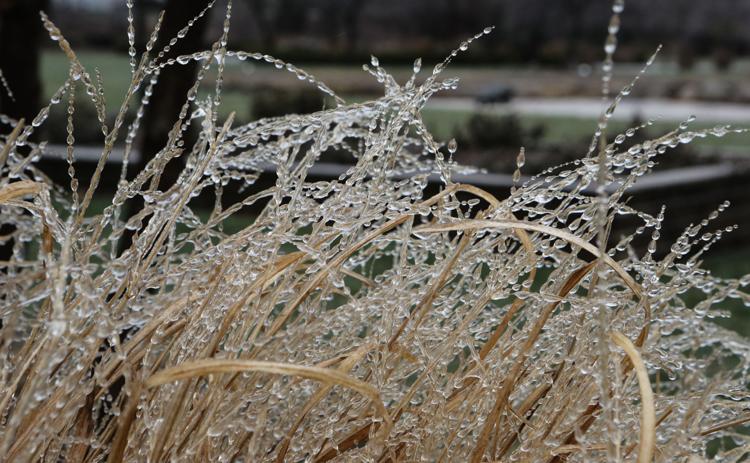 Heavy lake-effect snow late Friday into Saturday in LaPorte County is expected to make travel dangerous and perhaps even impossible, according the National Weather Service.
Forecasters predicted 4 to 6 inches of snow, with up to 9 inches in isolated areas in LaPorte and St. Joseph counties.
The two counties will be under a winter storm warning from midnight Friday to 11 p.m. Saturday. Wind gusts of up to 35 mph could cause blowing and drifting snow, the weather service said.
Lower snow totals were expected in Lake and Porter counties, with 1 to 2 inches predicted across much of the area. Northeast Porter County could see 3 to 5 inches of snow by Saturday night, forecasters said.
Motorists were encouraged to pack an emergency kit containing food, water and an extra flashlight and monitor road conditions.
Centennial Park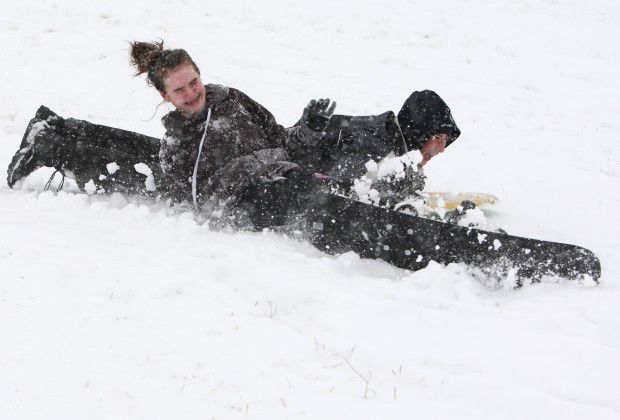 Erfert Park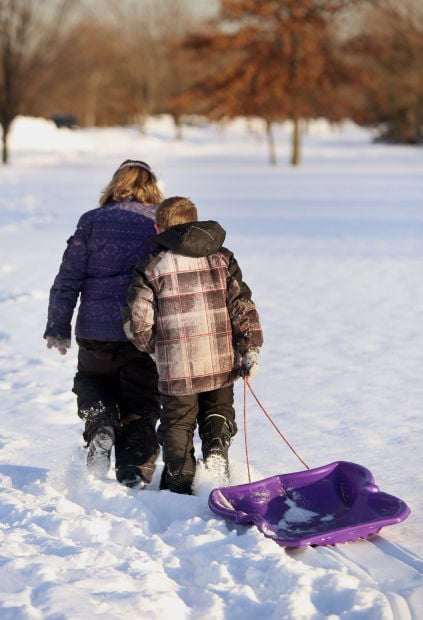 Forest Park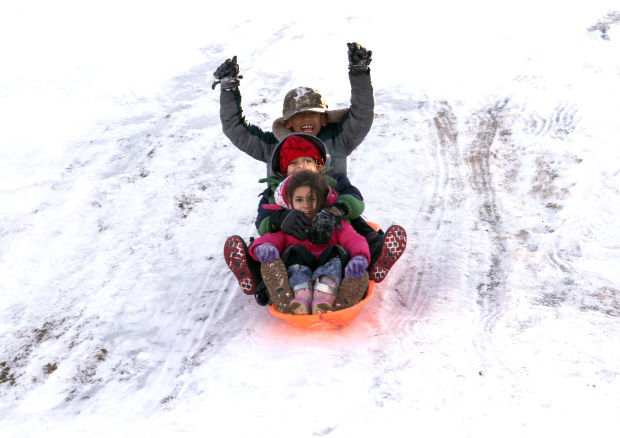 Hidden Lake Park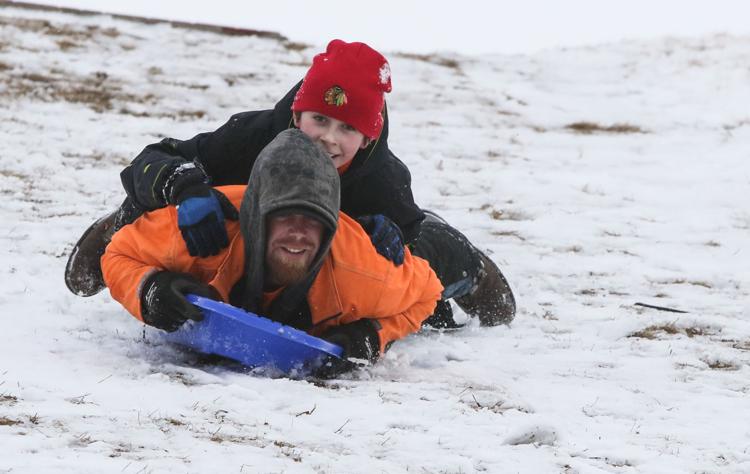 Indiana Dunes State Park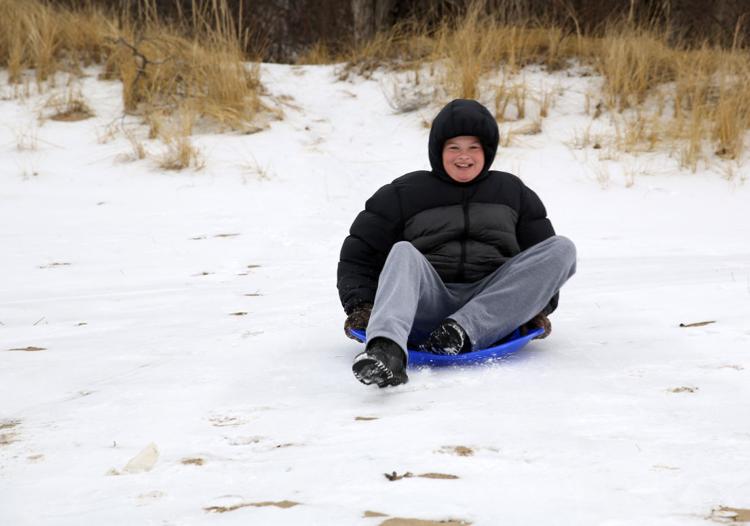 Lake County Fairgrounds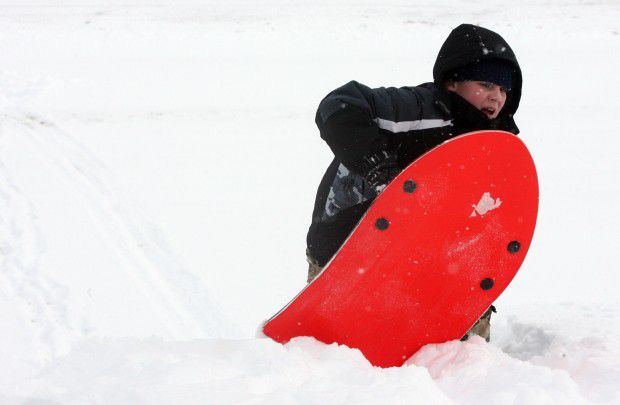 Lemon Lake County Park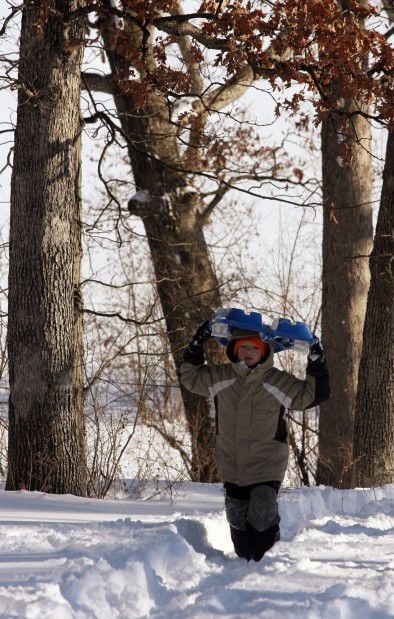 Lost Marsh Golf Course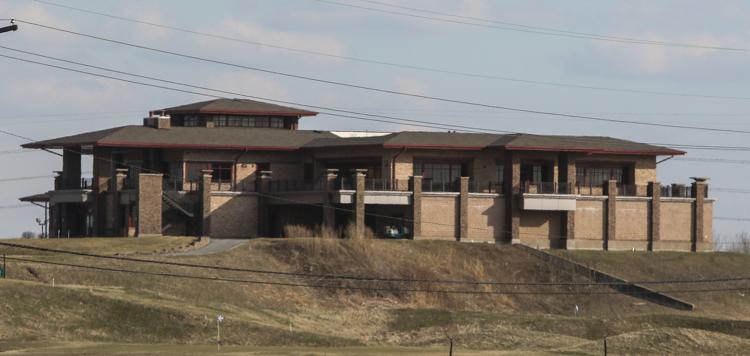 Northgate Community Park
Oak Ridge Prairie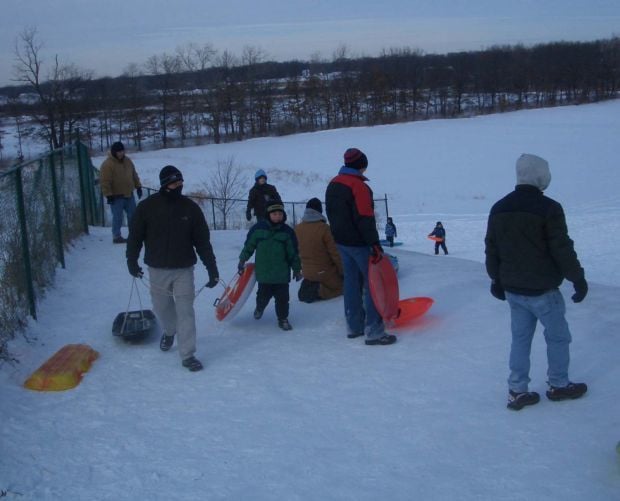 Plum Creek Nature Center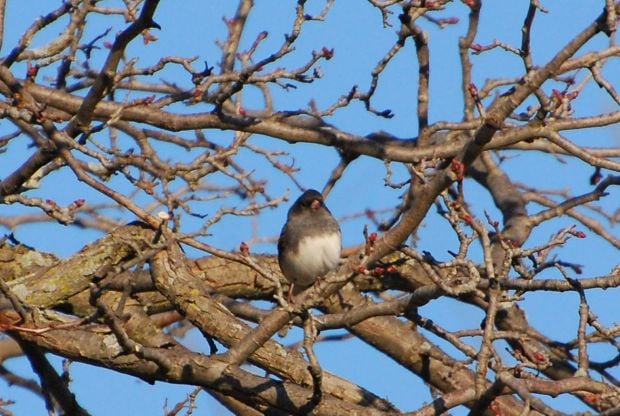 Rogers-Lakewood Park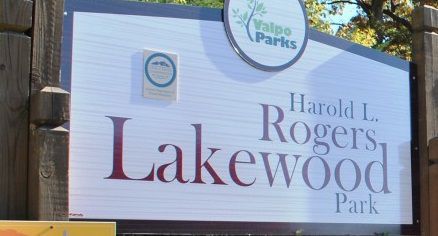 Stony Run County Park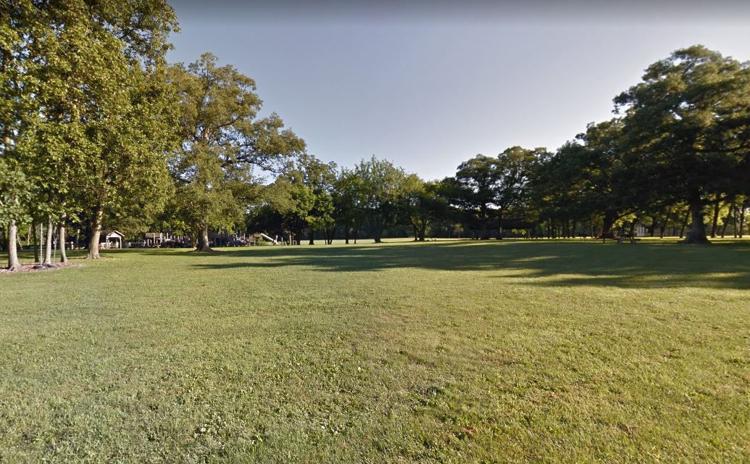 Sunset Hill Farm