5 most-read stories today: Gary man charged with murder after mother of his children told him the shooting victim physically harmed her
Here are the top 5 trending stories today. 
Court docs: Gary man charged with murder after mother of his children told him the shooting victim physically harmed her
HAMMOND — A 30-year-old man is accused of fatally gunning down a Gary man last week after receiving a phone call from the mother of his children who police say lied about the victim physically harming her.  
Jason Ryan Burgess, of Gary, faces murder charges in connection with Thursday's killing of James D. Franklin, 57, of Gary, and attempted murder charges for shooting in the direction of Franklin's son, who was walking with Franklin that night. 
Prosecutors tacked on an enhancement to the murder charge because Burgess allegedly used a weapon to carry out the killing, according to a probable cause affidavit.
Gary police were dispatched at 10:43 p.m. Thursday to the 4200 block of Kentucky Street for a report of shots fired to find Franklin lying in the middle of the street, struggling to breath with a pool of blood surrounding his lower body.
A shot to Franklin's right thigh severed his femoral artery. Franklin was pronounced dead at the scene at 11:50 p.m. 
Franklin's girlfriend told police she and Franklin got into an argument earlier that night, court records state. 
"(The woman) admitted Mr. Franklin was not the aggressor, rather she was the aggressor and Mr Franklin's actions were only to keep her off of him," a detective wrote in the affidavit. 
The woman stated she chased him out of the house, striking him several times with a piece of wooden trim that had nails protruding out of it, records show. 
The woman admitted to calling Burgess during this time, telling him she was "tired of everything," and claimed Franklin put his hands on her and shoved her to the ground. 
Burgess allegedly responded, "I'm on my way."
The woman told police she knew from past experiences in calling him that Burgess intervening likely meant he would either pull a gun on or physically assault Franklin, court records state. 
The woman said she later saw Franklin and his son walking down the street and Burgess at a nearby corner stop sign "holding a shiny object, what she believed to be a gun, in the air," court records state. 
She then told Burgess on the phone the direction in which Franklin and his son were walking, knowing he would continue to go after them, according to the affidavit. 
The victim's son told police he was walking with Franklin that night when they were approached by a man on a bike whom he recognized as "my dad's girlfriend's baby daddy."
Burgess was identified through a photographic lineup and witness statements. 
Gallery: Recent arrests booked into Lake County Jail
Ammaury Levontay Stemley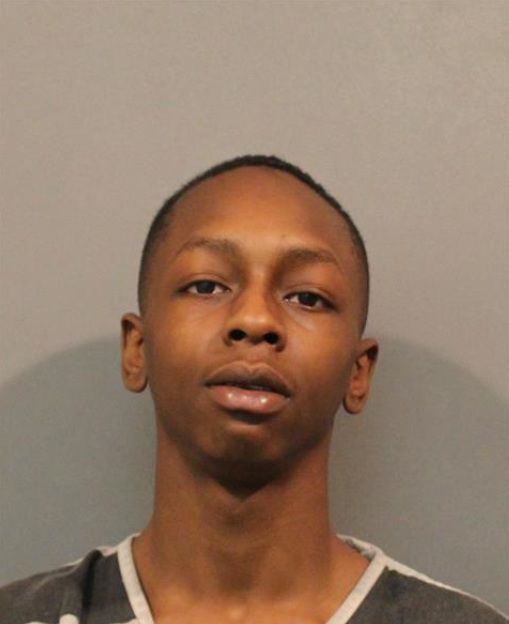 Brendan Anthony Ryan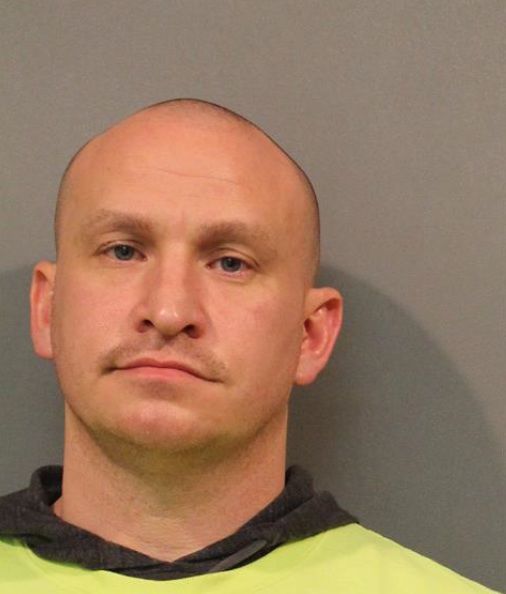 Charles Henry Merriweather Jr.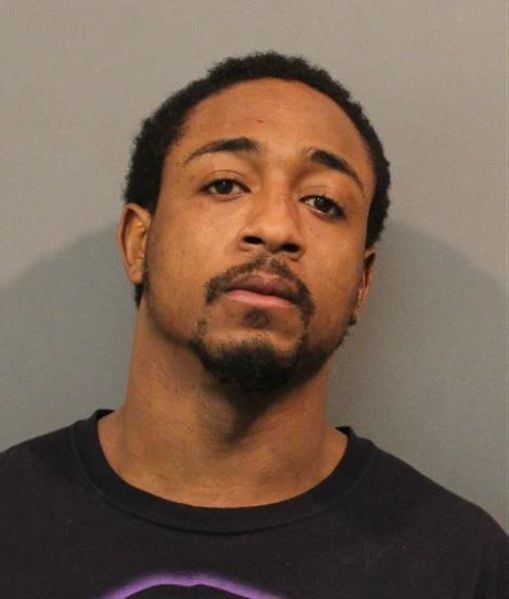 Dustin Anthony Gertz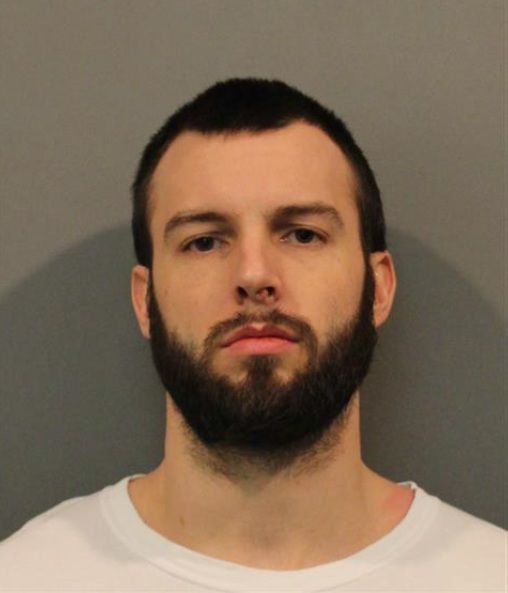 Jack M. Gallagher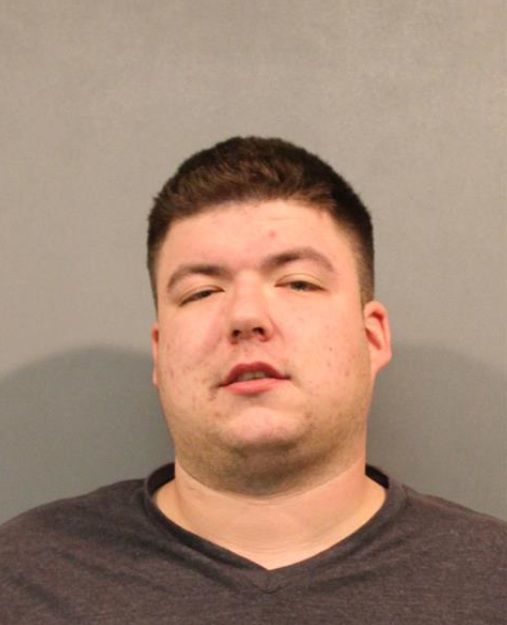 Sean Steven Stryjewski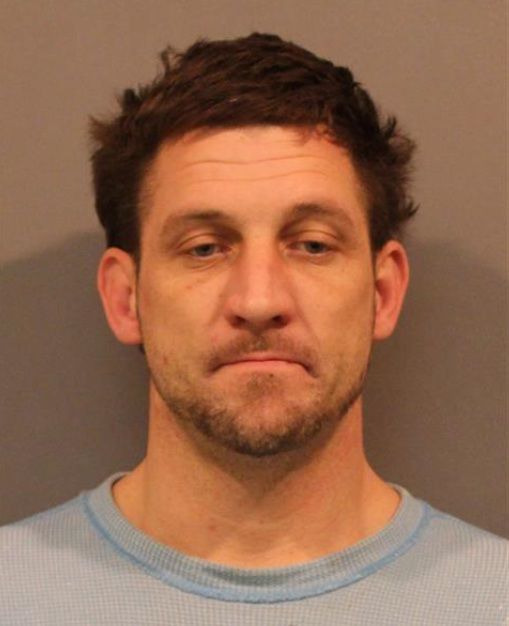 Xavier Montrell Smith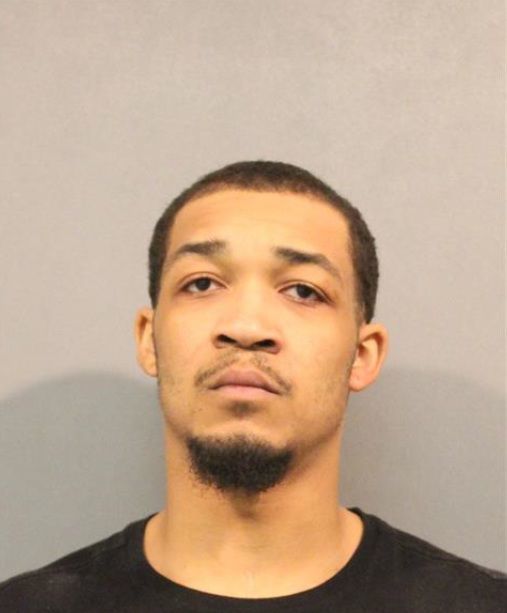 Terrance Peoples Jr.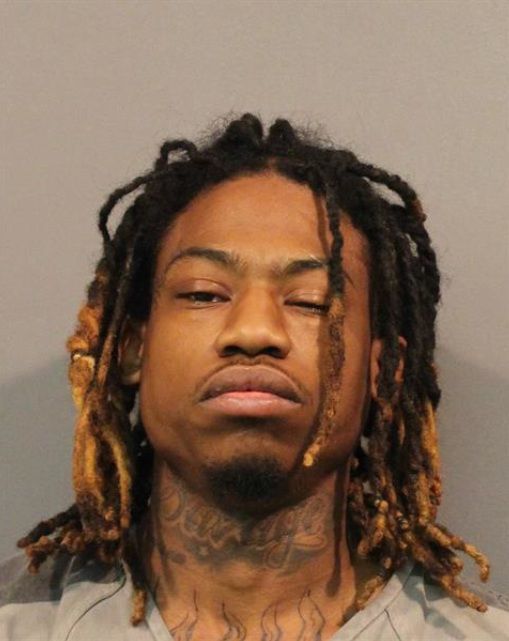 Theodore Alexander Freeman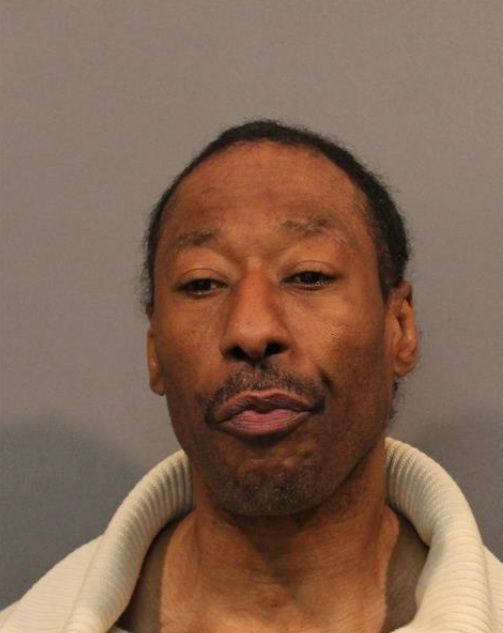 Tyrone Lamar Jackson Jr.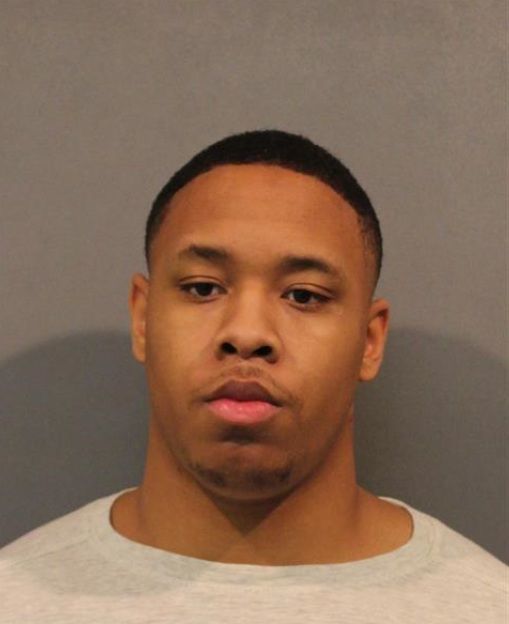 Blake Austin Tweedy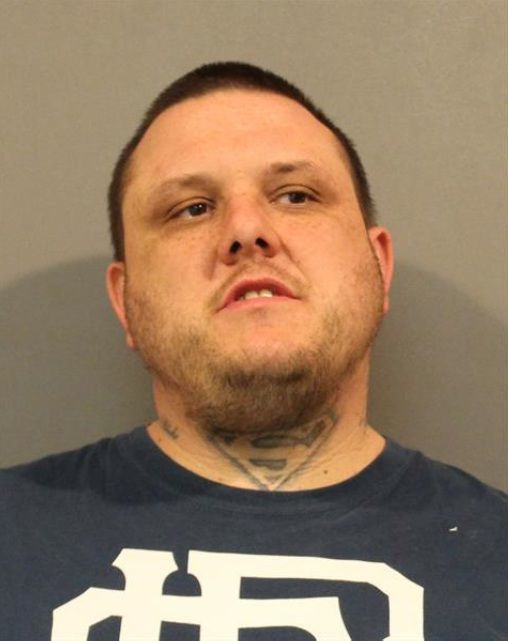 Brian Louis Ward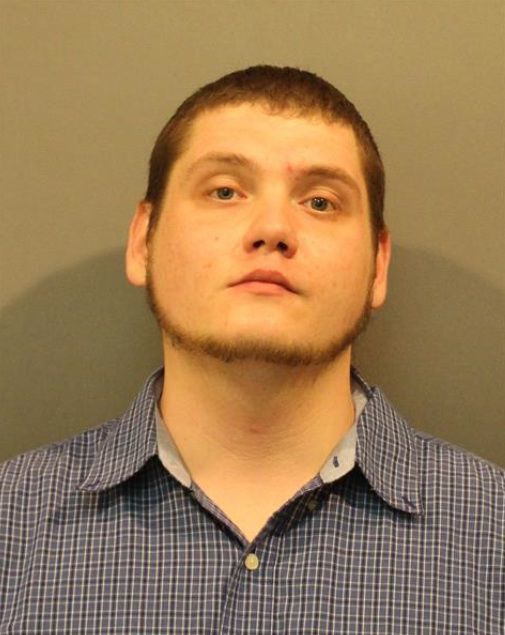 Cecelia Laury Reynoso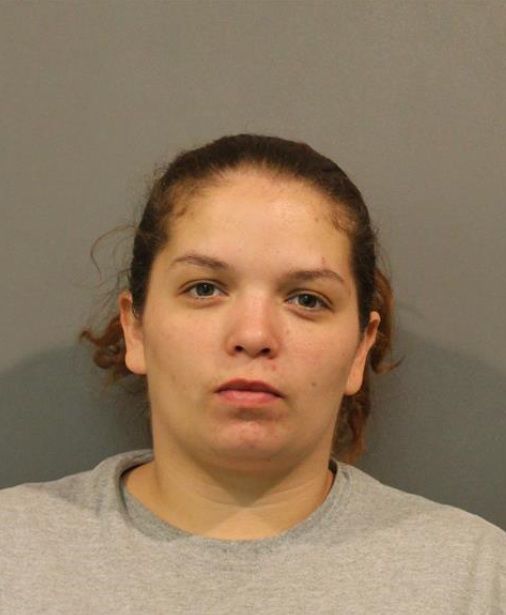 Corey Treunas Green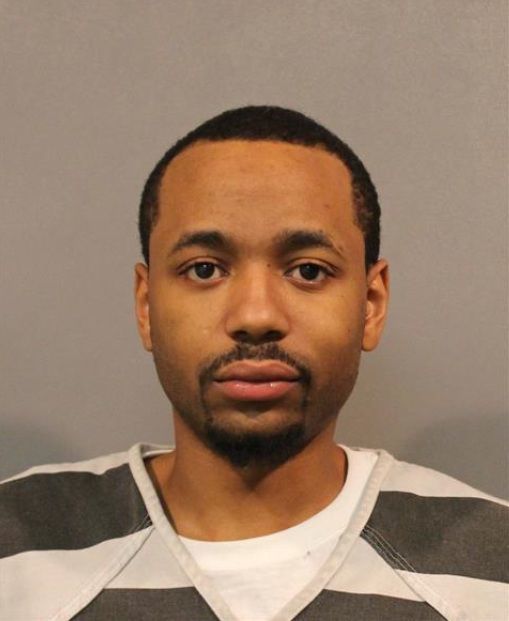 Dawn Oowallah Williams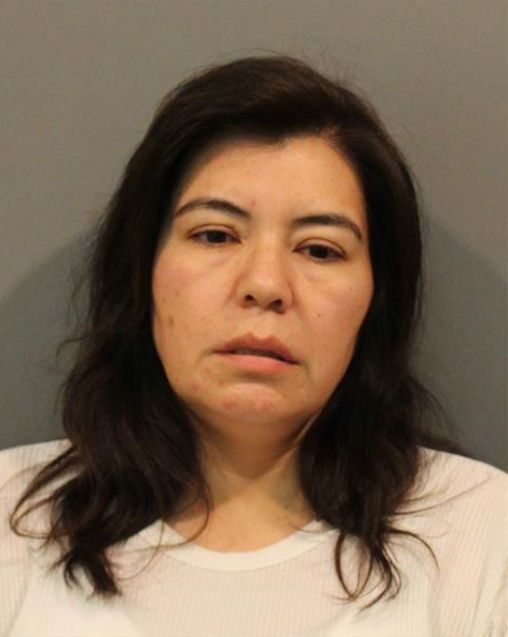 Elijah Eugeane Bonhama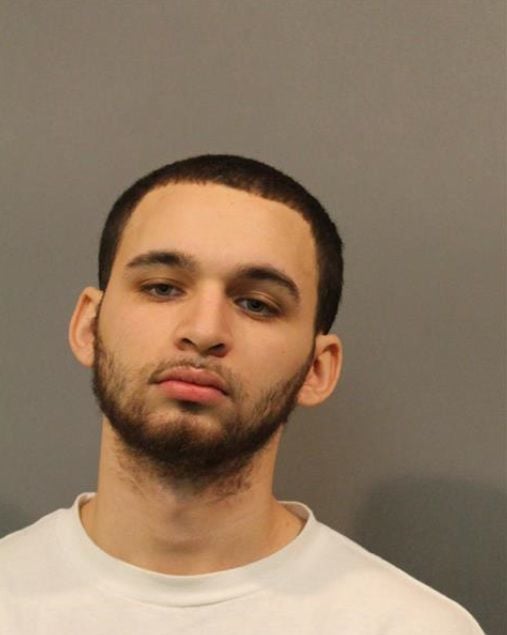 Jermaine Antwon Hodges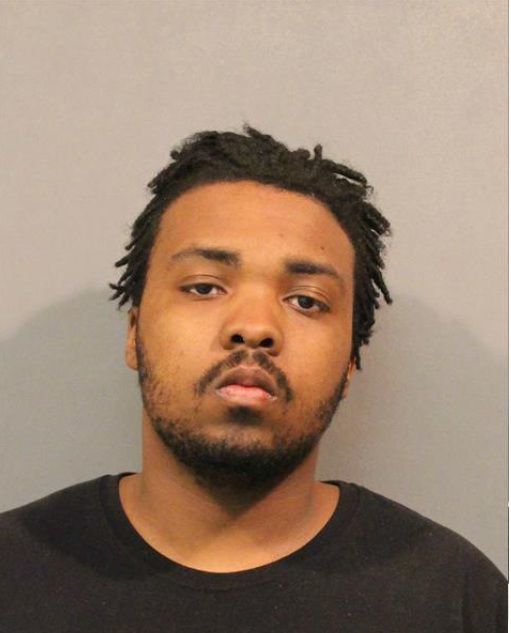 Julian Alphonso Chism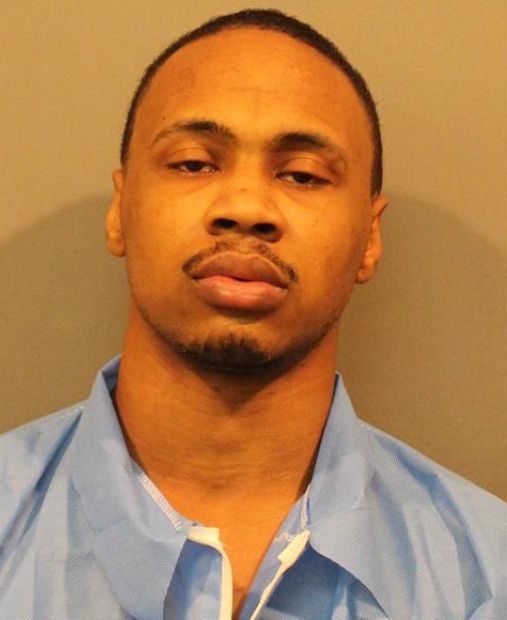 Mario Carlos Roman Jr.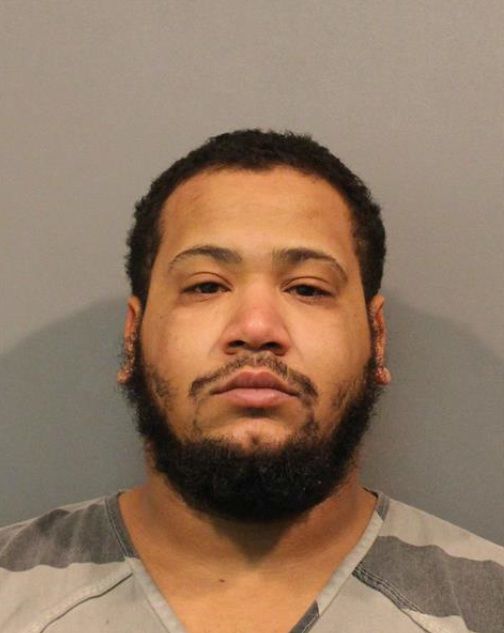 Montrell Donte Vaughn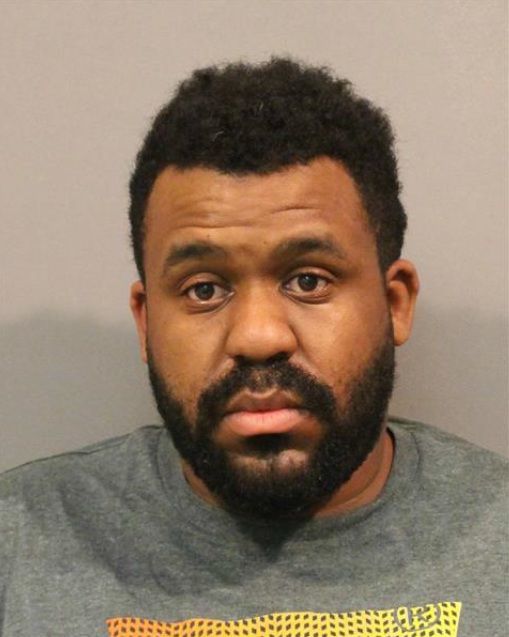 Nicholas Allen Burzin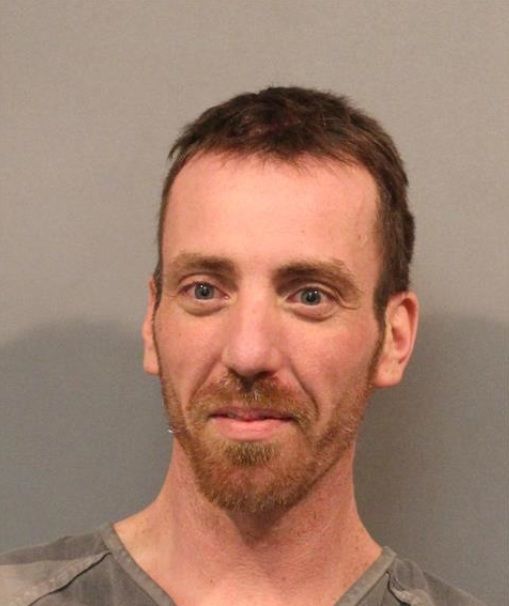 Noel Garabito Jr.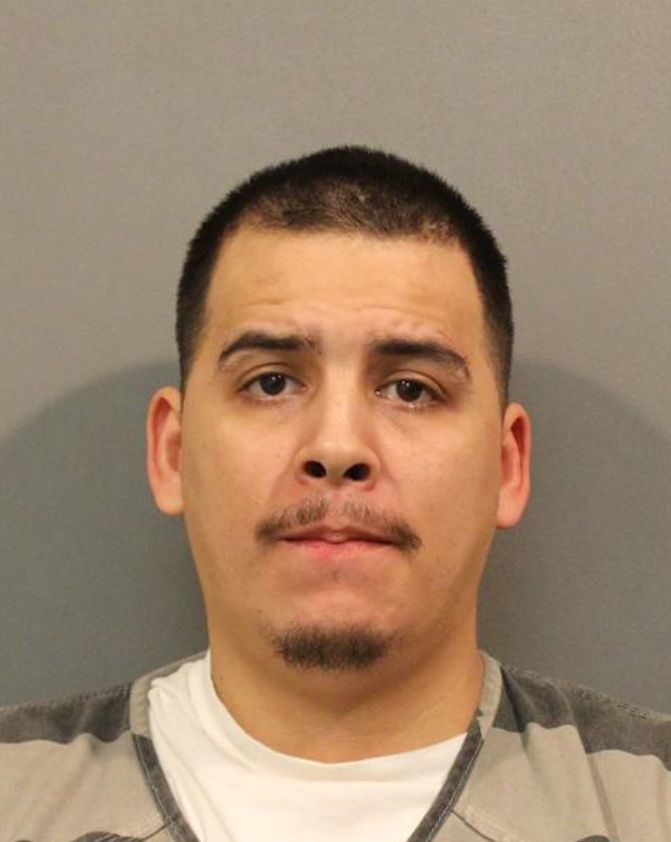 Rashad Jerome McCoy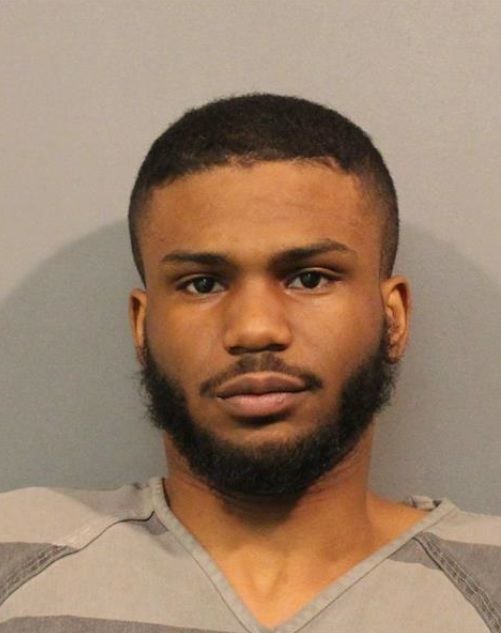 Ryan Jeffrey Miller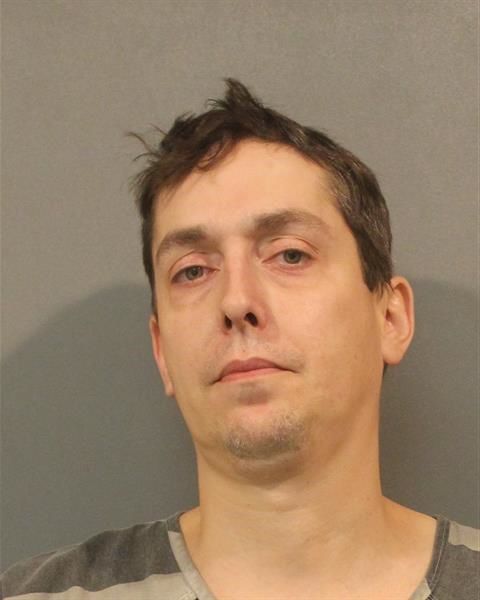 Michael Warren Hollaway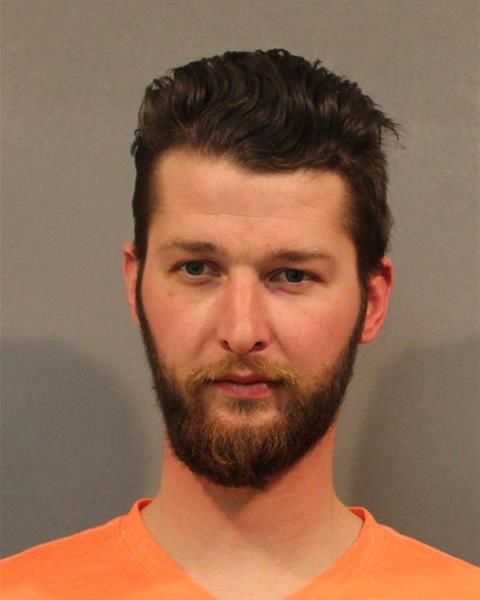 Catherine Ella Eckstrom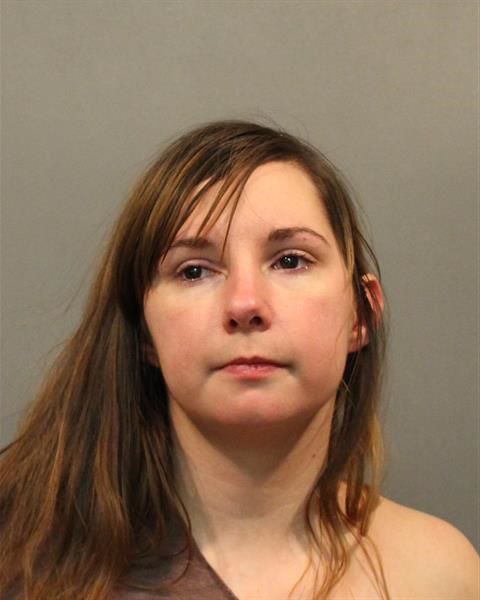 Nancy Ann Frankovich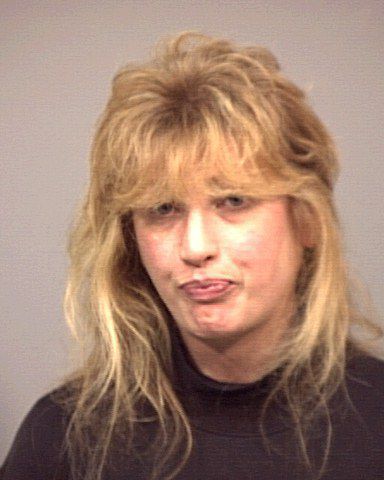 Arthur Michael Olvera Jr.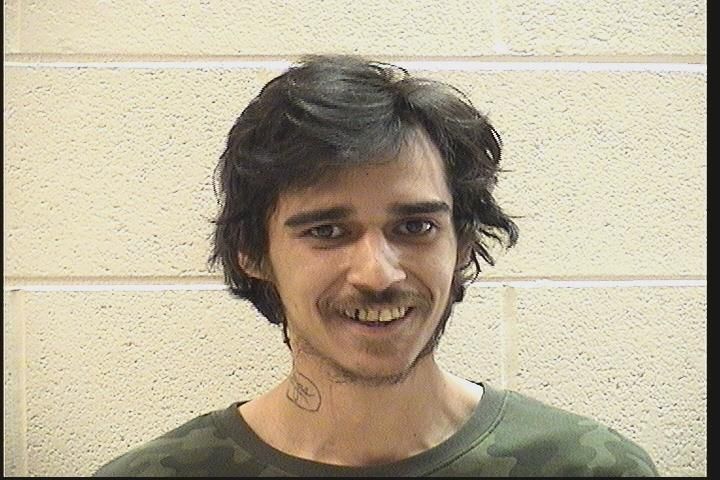 Michael Paul Barbercheck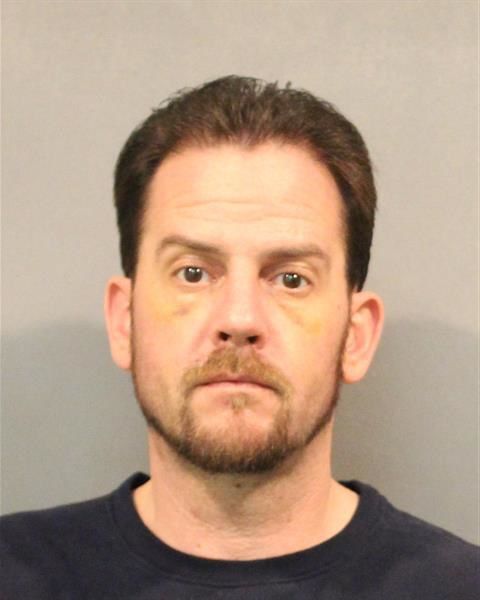 Rafael Sanchez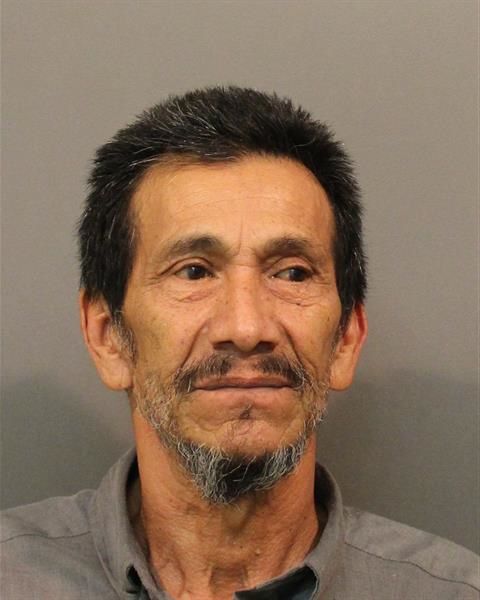 Clyde Horton III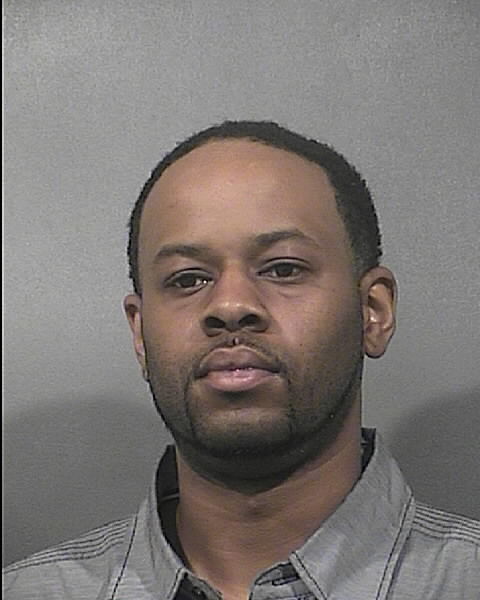 Julie Kay Smith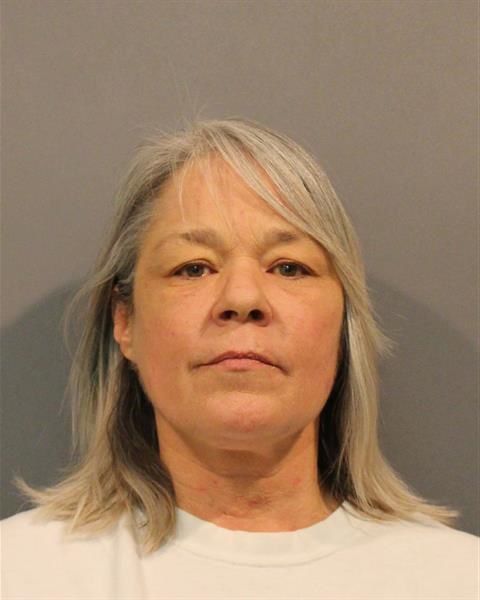 Rodolfo Medina Jeronimo Jr.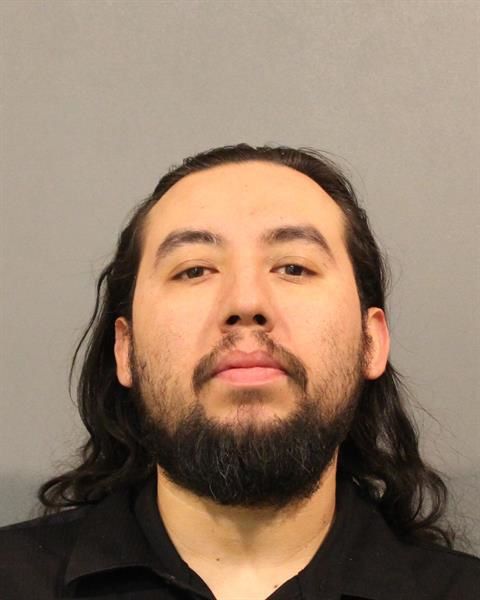 Byron E. Byrd Jr.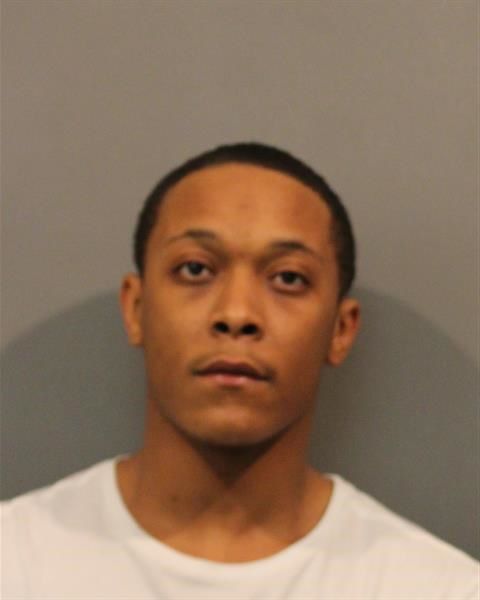 David Wayne Kutemeier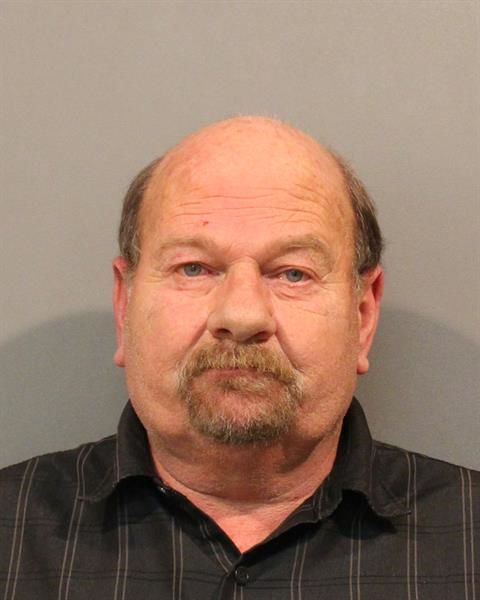 William Henry Kiel III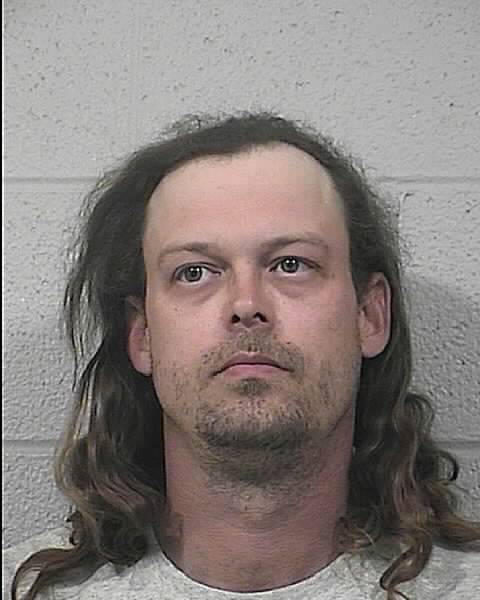 Amardeep Kaur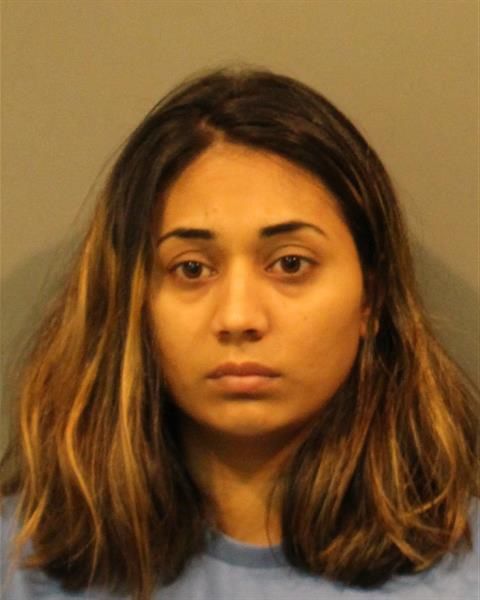 Marco Adan Niebla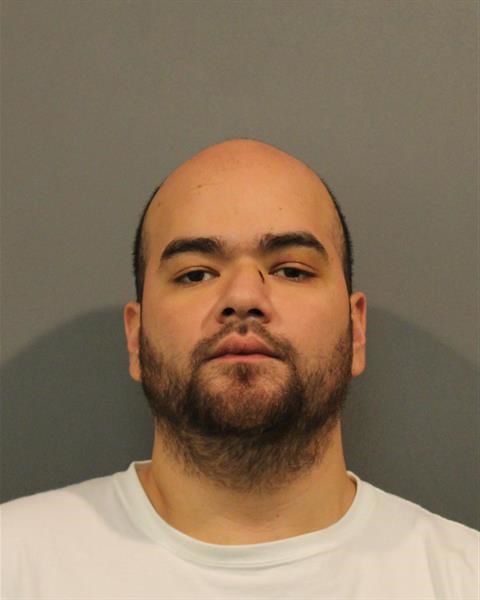 Charles Lee Cooper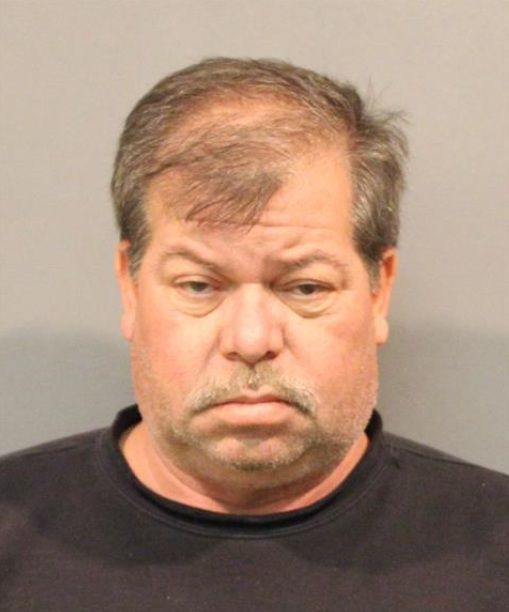 David Rueben Sroge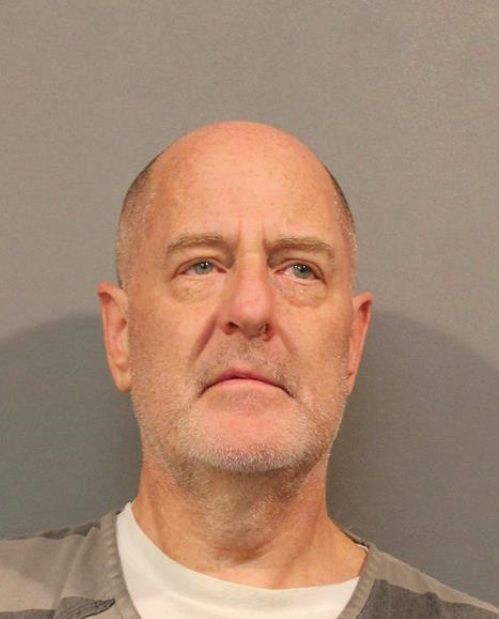 Del Rico Hardy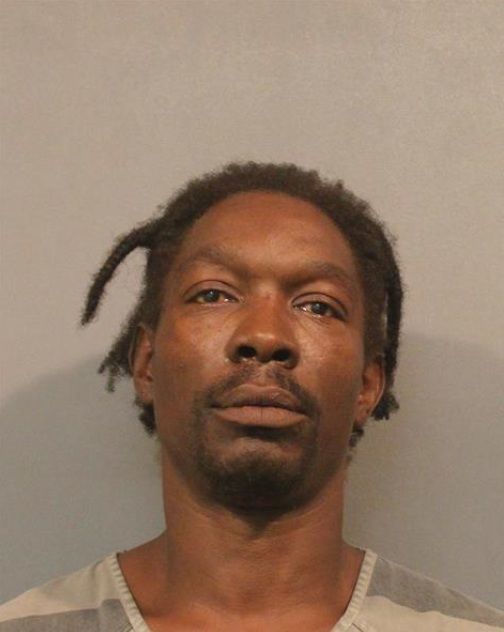 Kevin Lawrence Thomas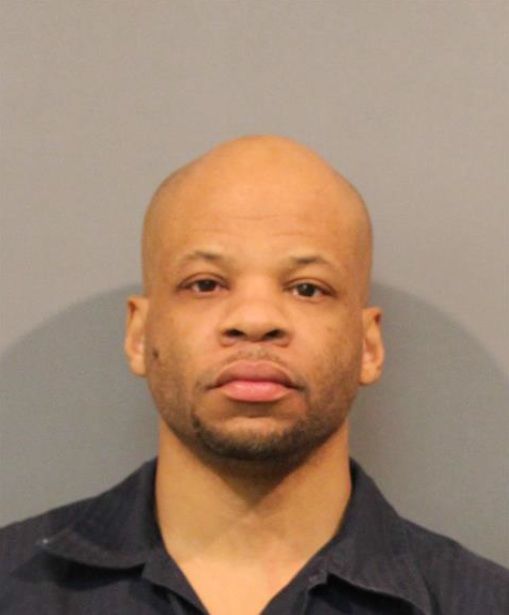 Kevin Levar Kizer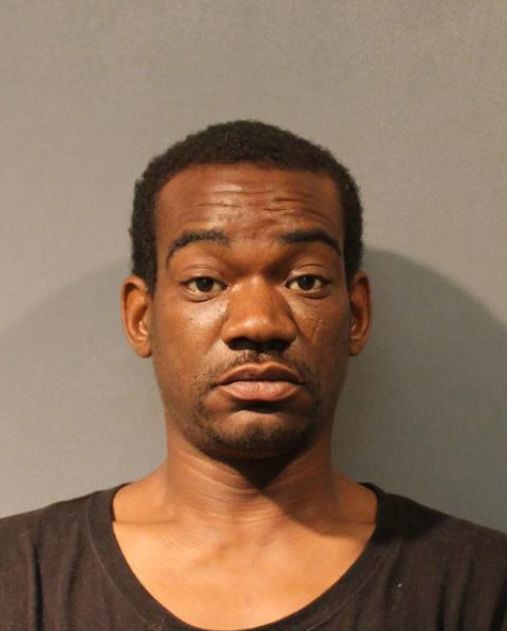 Kiara Anna Clayton-Mallett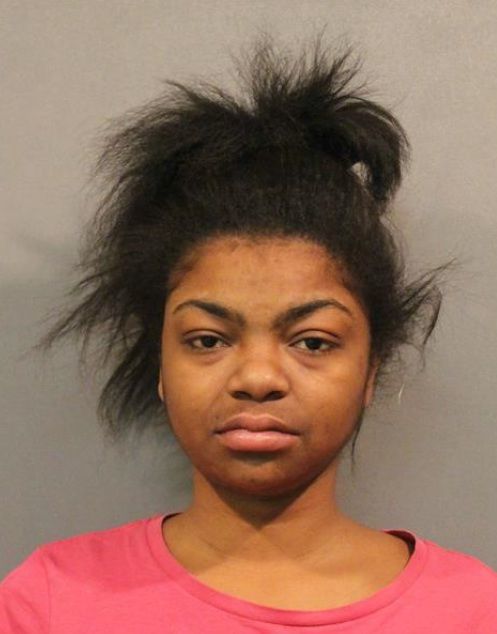 Lartic Cohen Lenore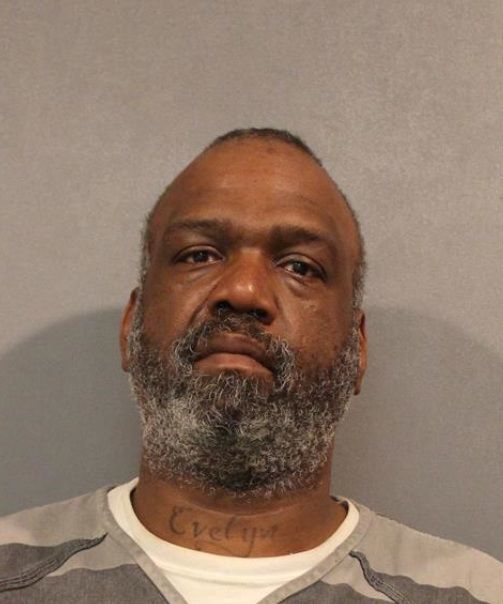 Robert Lavern Hollis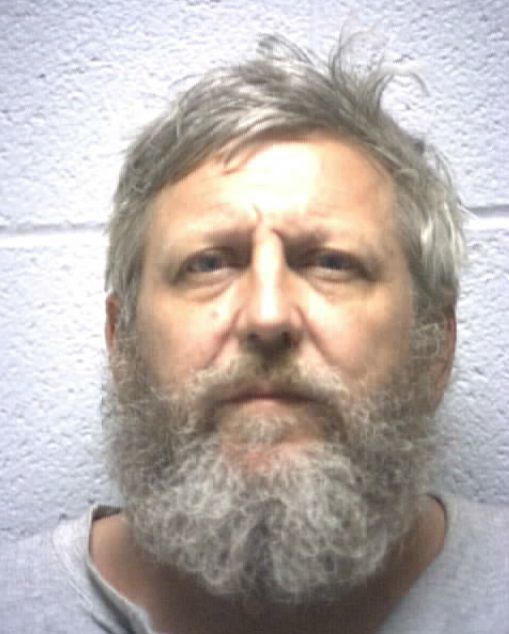 Roberto Paul Cruz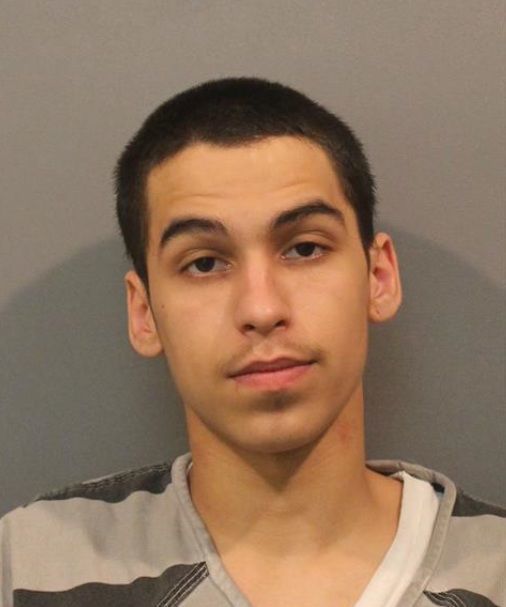 Bradley Edward Webber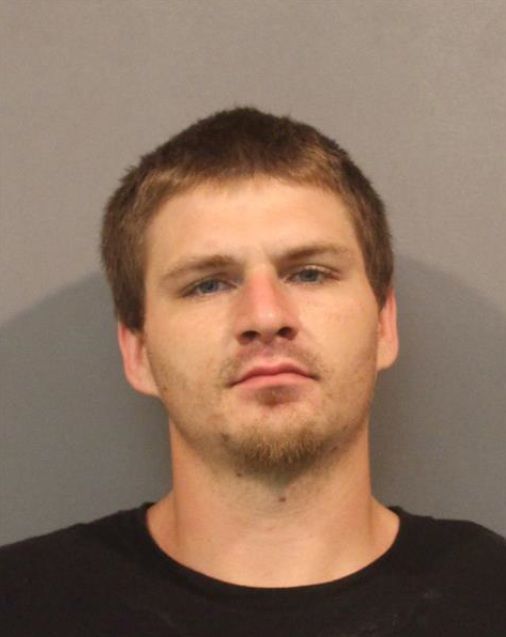 Cassie Marie Shay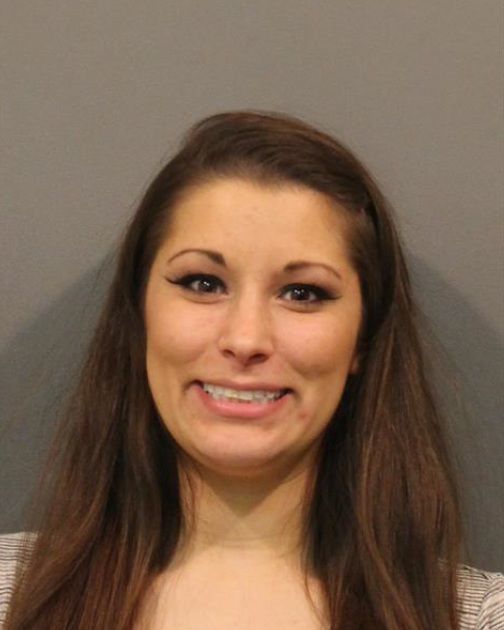 David Edward Jackson III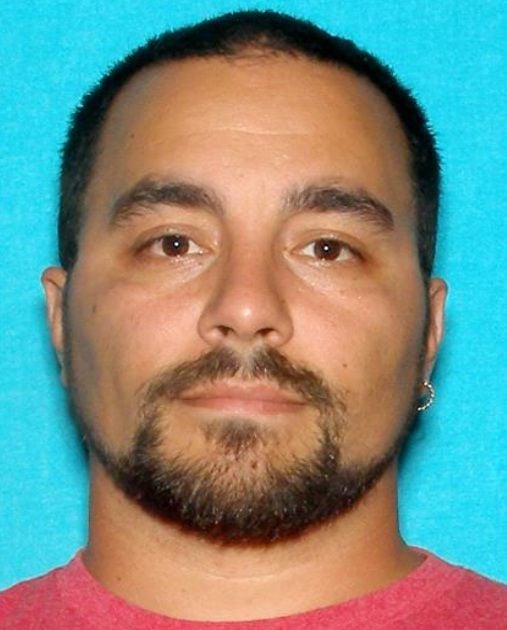 Deandre Lemarr King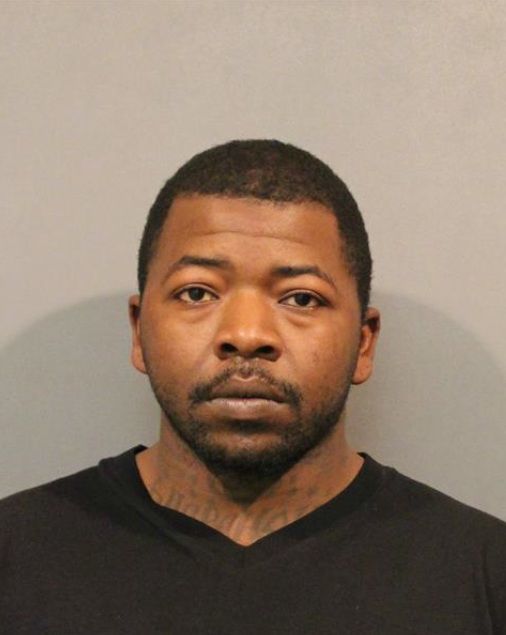 Fernando Porras Jr.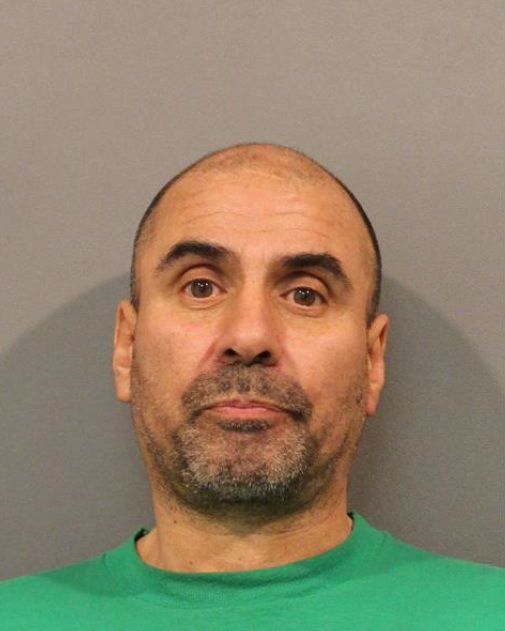 Jasmine Renae Taylor
Jonathan Terrell Willis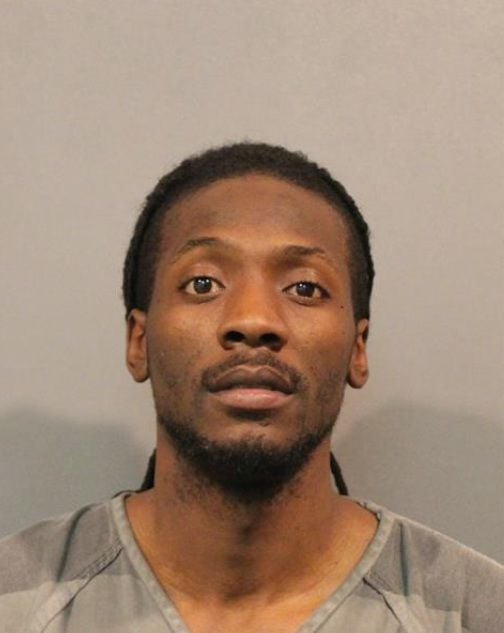 Jontel Anthony Ruffins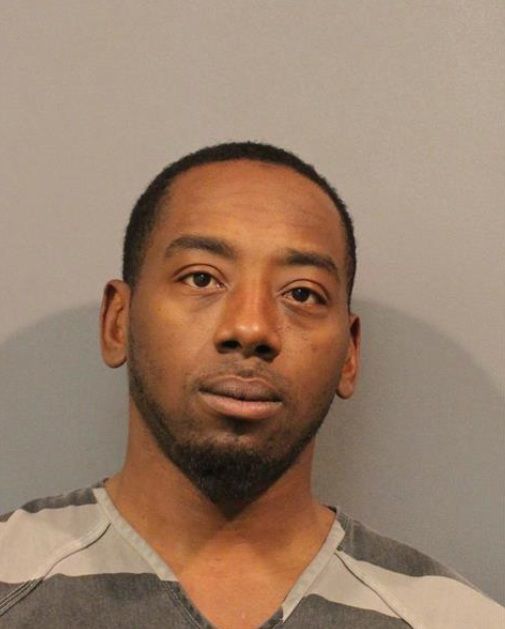 Josue Alvarez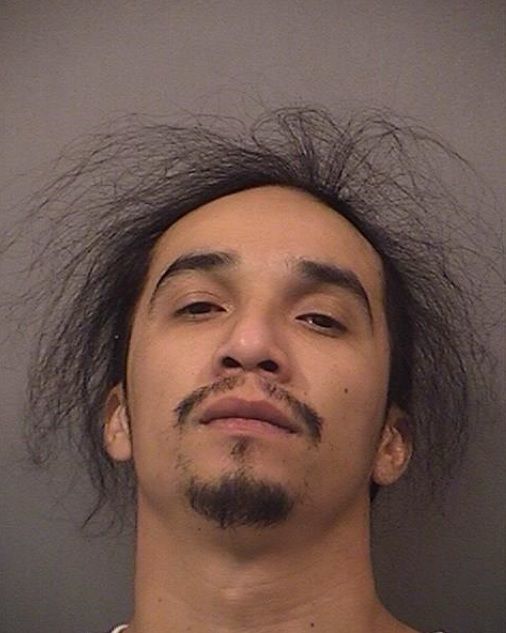 Justin Adam Ring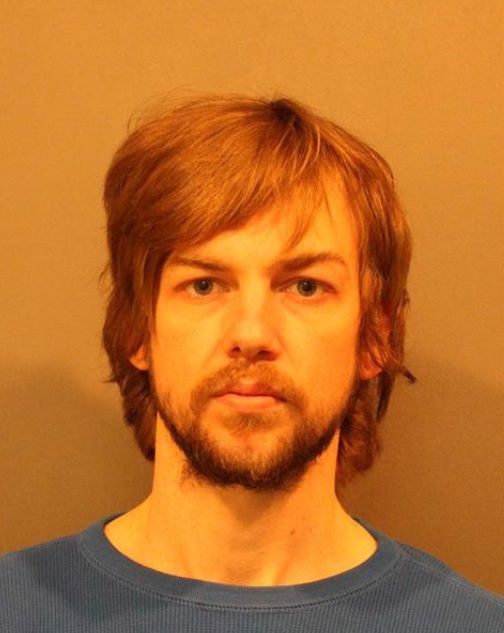 Lewis Miller Jr.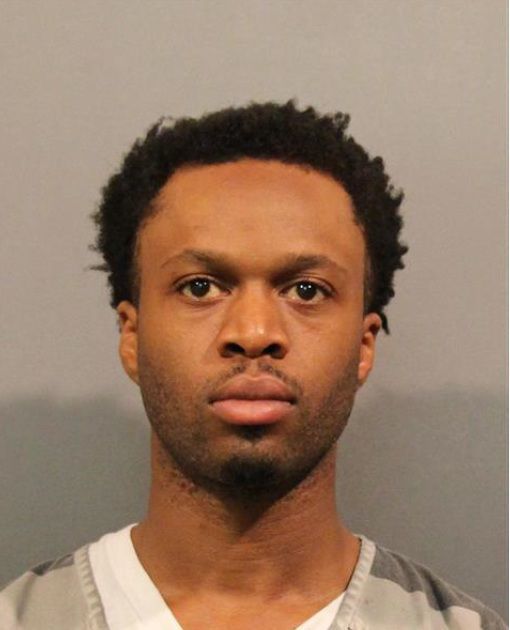 Michael Sotelo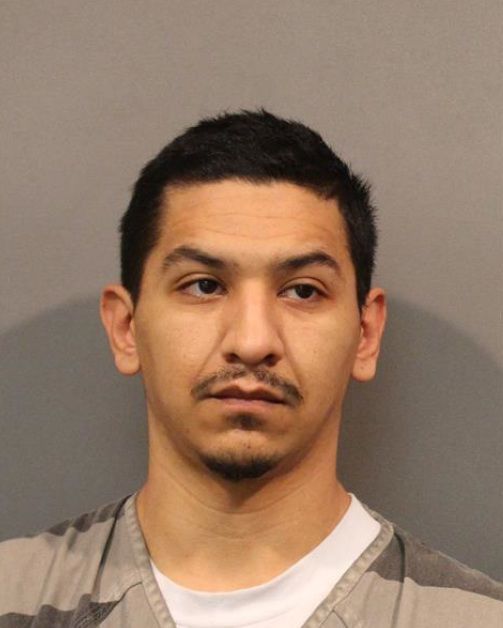 Nicholas Vernon Krivosh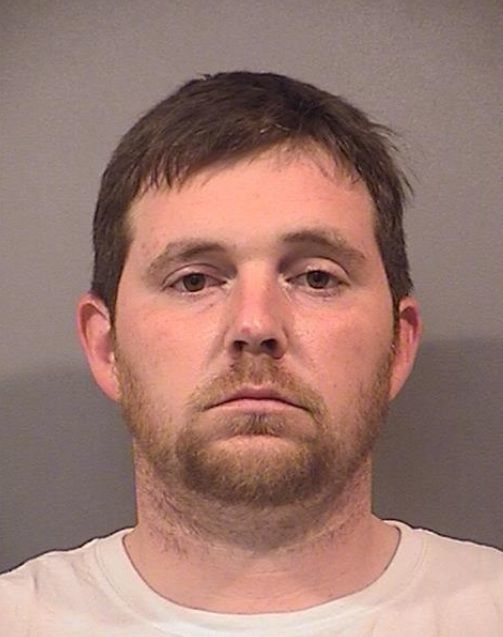 Steven Ivan Beltran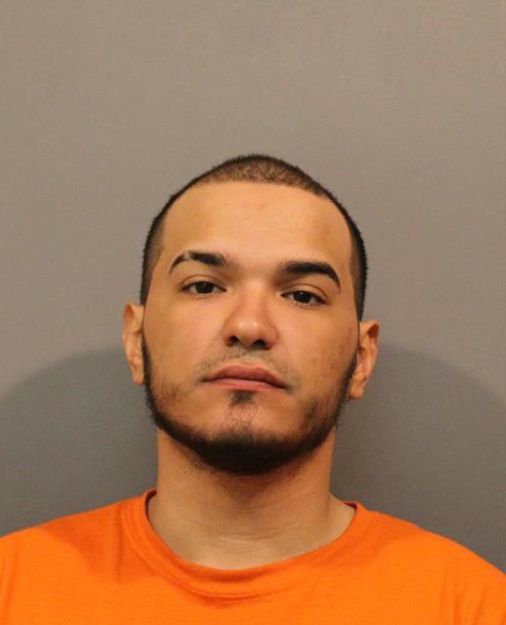 Trinity Lynn Amaya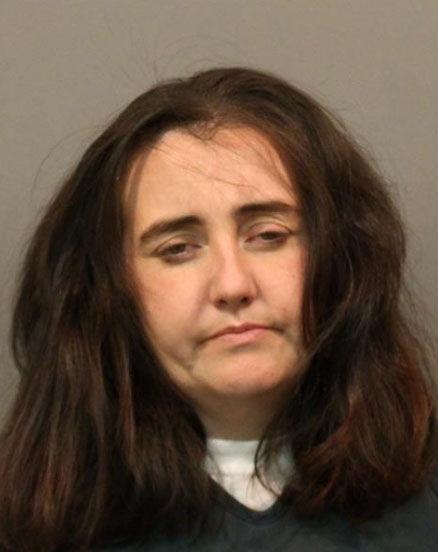 Rashawn Shimon Benford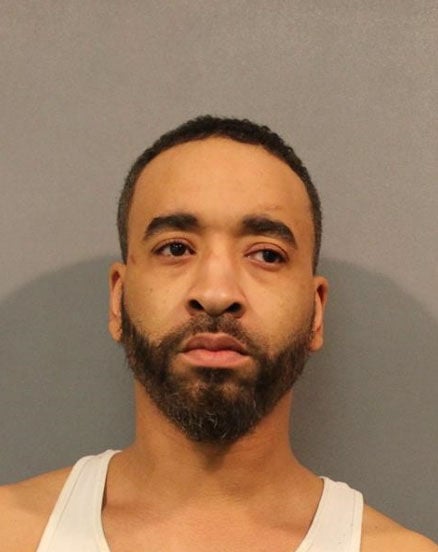 Neal Edward Bowens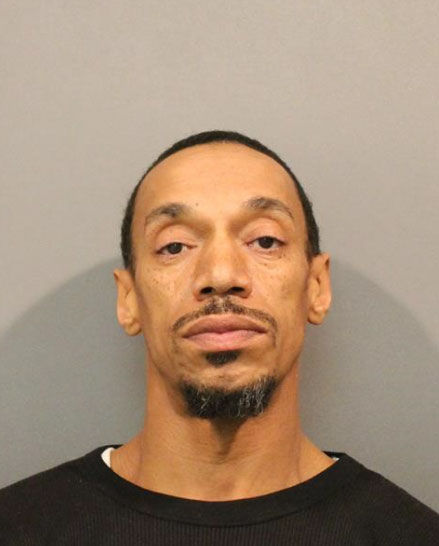 Carolyn Lagrone Bradley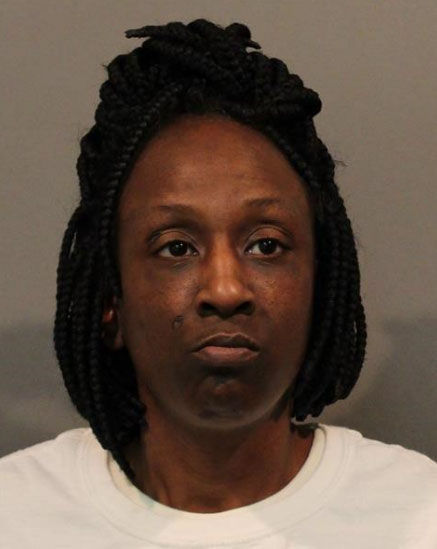 Timothy Charles Denvit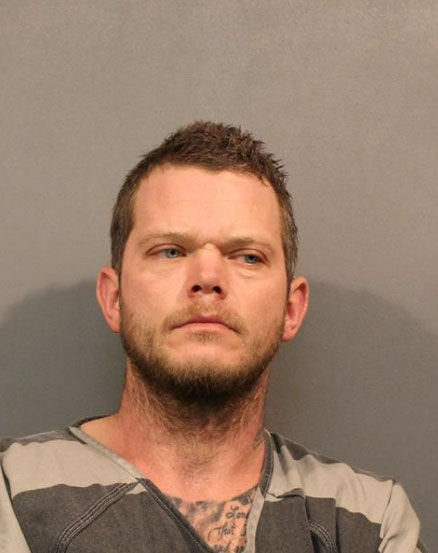 Ferdinand Flores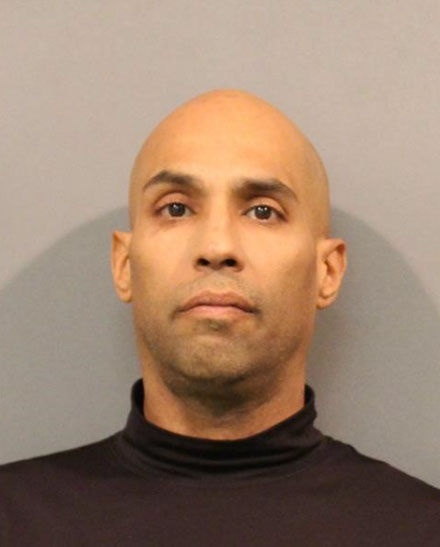 German Gallarzo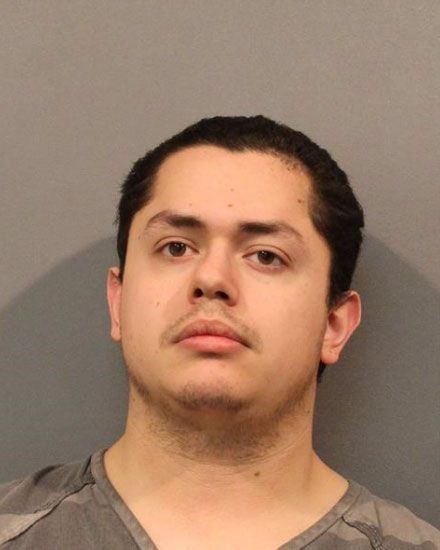 Miriam Rose Gonzalez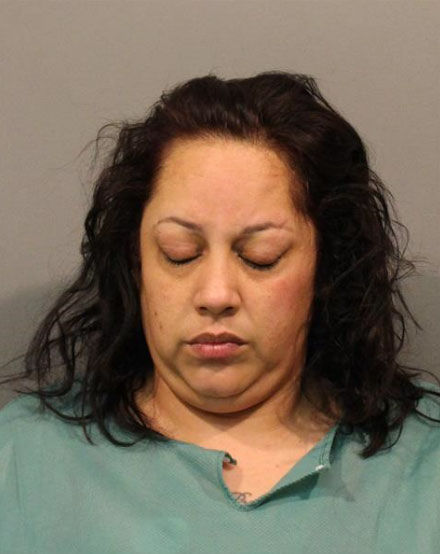 Justin Michael Lee Gregg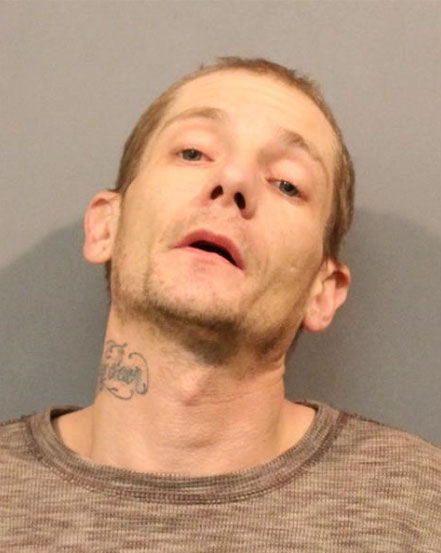 Aaron Demond Haggard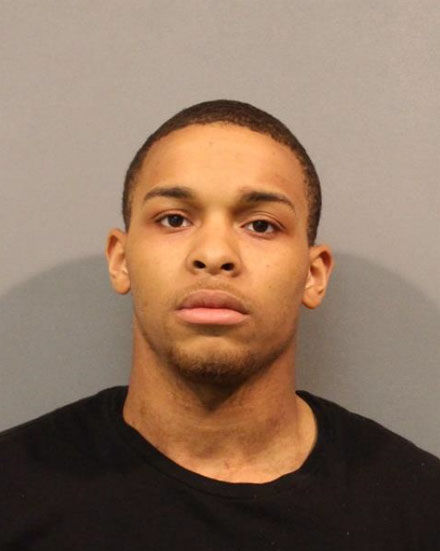 Shannon Paige Hammerle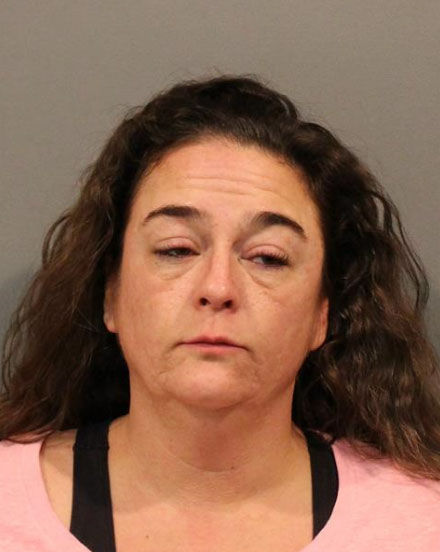 Dennis Lee Hershman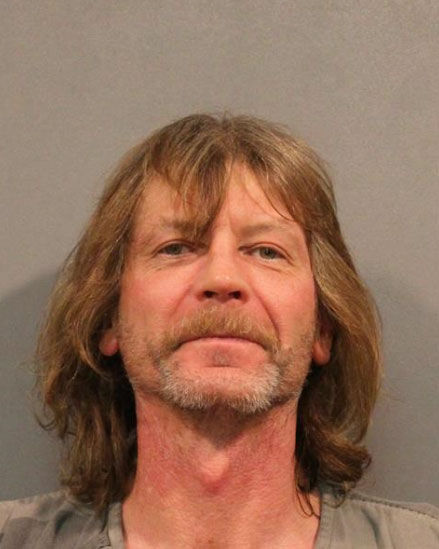 Anthony Michael Hollinger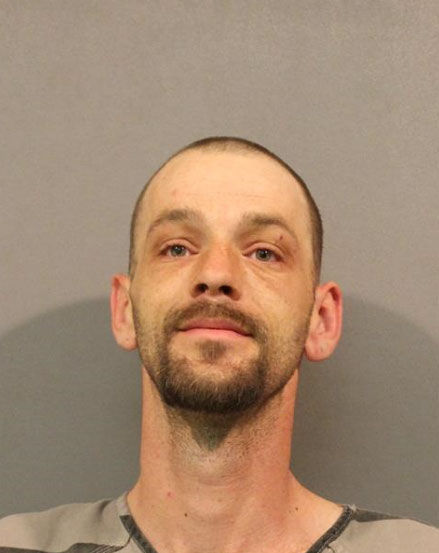 Nicholas Daniel Johnson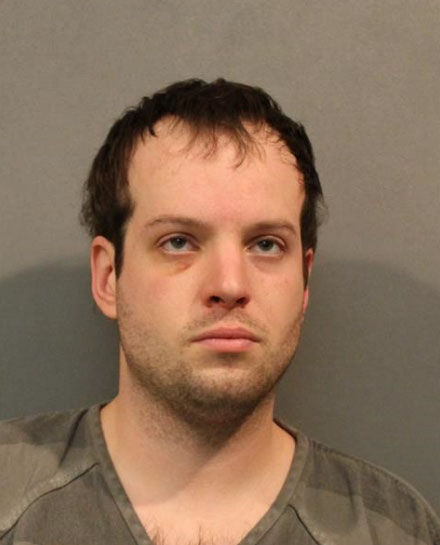 Ashley Nikol Klimasara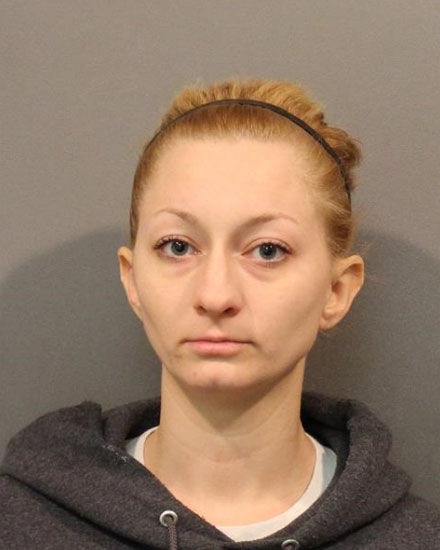 Kenneth Termaine Lard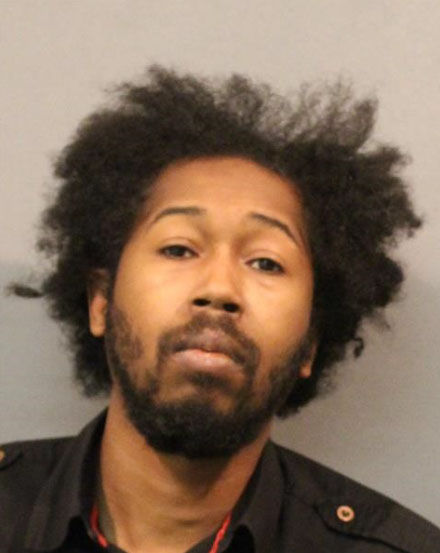 Lynette Lynn Parks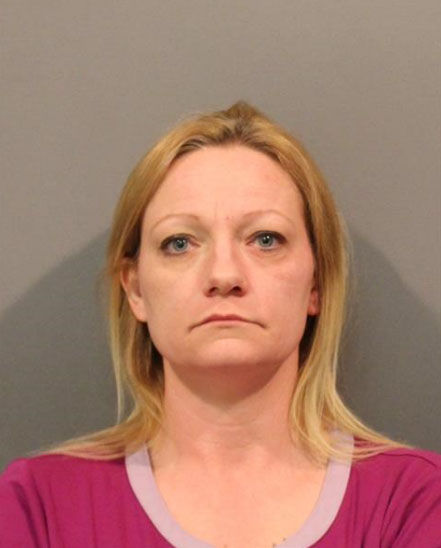 Holli Marie Pyle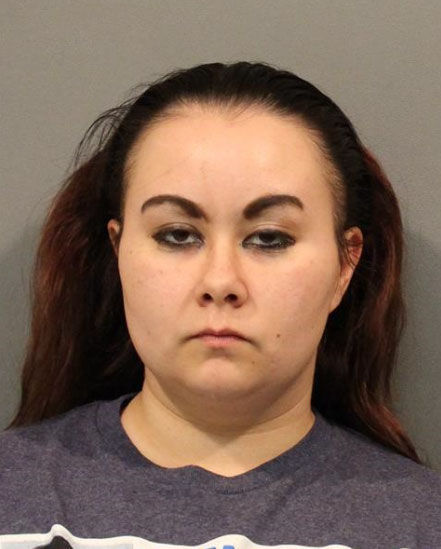 Robert Andrew Ratulowski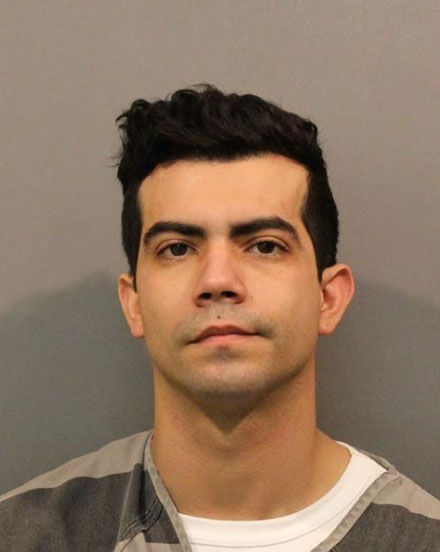 Devante Rashad Smith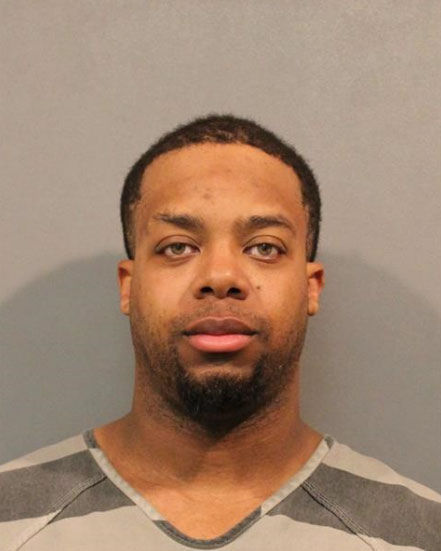 Dakota Dale Stevens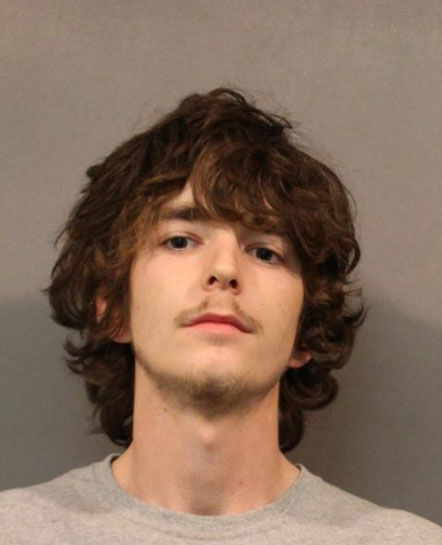 Alonzo Tucker Jr.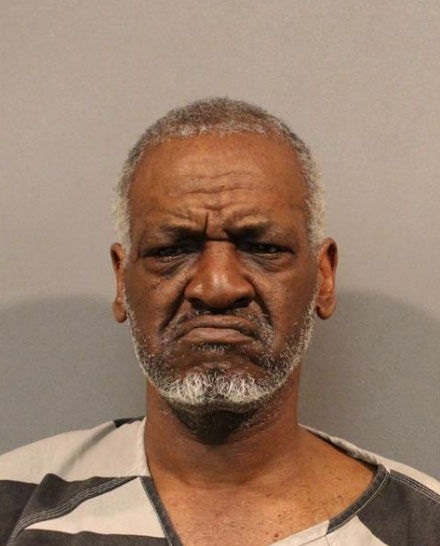 Leticia Perez Turner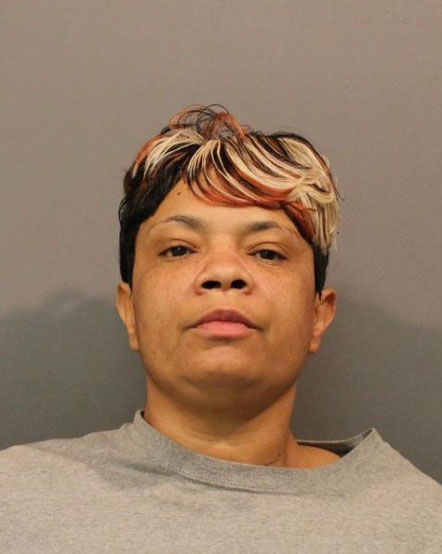 Jafar K Wilson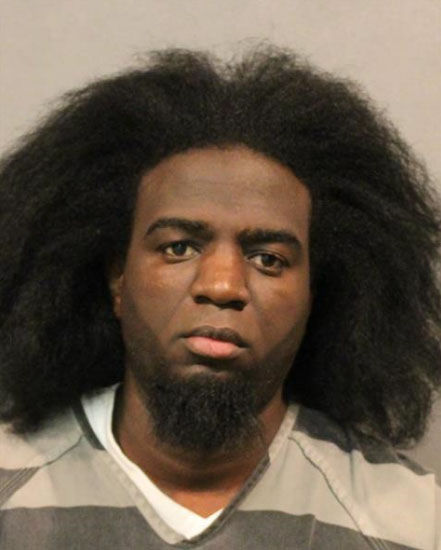 'We're just praying right now.' Lake Station urges residents to evacuate as Deep River continues to rise and rest of Region slowly dries out.
LAKE STATION — Residents in at least 35 Lake Station homes threatened by floodwaters were asked to evacuate Wednesday as Deep River continued to rise.
The evacuation was not mandatory, but officials strongly recommended residents leave and continued to watch the river closely, Lake Station Mayor Christopher Anderson said.
Firefighters in special water suits had boats on hand in case residents needed to evacuate pets or take items with them. 
About 2 to 3 feet of water surrounded some of the homes and water pooled in many yards in an area bounded by 27th and 29th avenues and Wyoming and Oklahoma streets just east of Deep River and south of Interstate 80. 
Anderson said residents were being asked to leave as a safety precaution. Some refused to leave, possibly because they've experienced flooding in the past and feel they know best when it's time to go, he said.
"We're just praying right now that it does not get substantially worse," he said.
Several waterways converge in Lake Station, so much depends on the flow of water, Anderson said. Some of the water comes from areas to the south, while some comes from areas to the west.
The following schools, businesses and services will be closed or will open late. Check back frequently with nwi.com for updates.
Lake Station firefighters assisted the U.S. Geological Survey with a boat to repair a gauge on Deep River near 29th Avenue and Wyoming Street. 
The gauge at Deep River indicated the river was at 19.3 feet, Fire Chief Chuck Fazekas said. That was higher than an earlier reading of 17.8 feet. The river crested at 22.1 feet during the 2008 floods, officials said.
If the water rises any more, some roads could become completely impassable, he said. Residents who refuse to leave were asked to give addresses, so they can quickly be located later if they call 911 for help, he said.
The fire chief said he was closely monitoring another area — near Clay Street and 23rd Court and west of Clay Street near Benton and Cass streets — because of rising waters. He may begin evacuations there if conditions worsen, he said.
City officials and NIPSCO were in communication about possibly shutting off services to Lake Station customers as a precaution because of flooding.
Fazekas said Wednesday night firefighters continued to evacuate families with use of boats and were considering evacuations in other sections of Lake Station.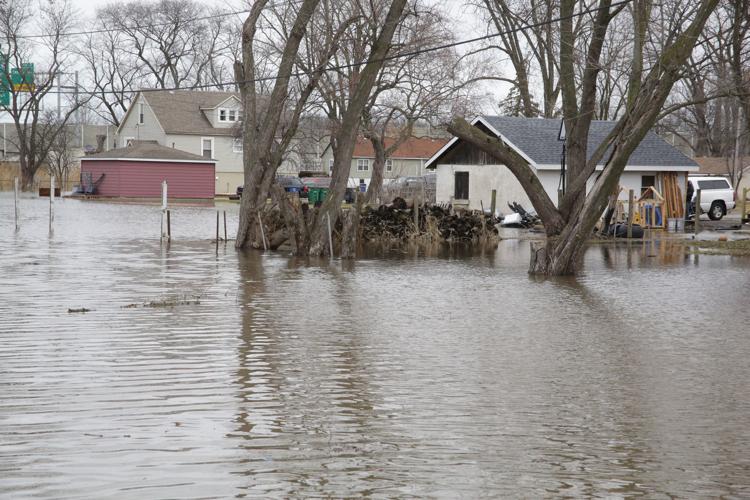 Hobart officials closely monitoring Lake George Dam
City officials in Hobart on Wednesday continued to closely monitor the Third Street and Wisconsin Street bridges and the Lake George Dam, where the water is now at the same level on both sides, Nikki Lopez, a spokeswoman for the mayor's office, said.
Hobart Public Works Director John Dubach said the water at the dam has risen 17 feet since the start of the intense snow melt and rainfall, he added.
"We're going to watch the lake, and watch the river, and make sure nothing happens," he said.
In Hobart, water rushed under the Third Street bridge over Lake George, and part of Wisconsin Street remained closed because of flooding. Water flooded sitting areas and parking lots along the lake in the downtown area.
Lopez said several roads in Hobart remain closed to the public, including Cleveland Avenue at Linda Street, Arizona Street, 33rd Avenue, Fifth and Sixth streets, and portions of Wisconsin Street near the bridge. All areas of Front Street and County Line Road are covered with water, but passable at this time, but Lopez urged drivers to use caution. 
The Indiana Department of Transportation opted to shut down Ind. 51 north of Ind. 6 earlier Wednesday, Lopez said. 
PORTER TOWNSHIP — Two women were rescued Tuesday after their cars became partially submerged in floodwaters.
Dubach said more than 1,000 sandbags were filled with help from residents Tuesday night and are available at Festival Park overflow parking, next to the rugby field, he said.
Lopez said sandbags were placed at the Lake George Dam to help direct the flow of water.
She said there has been no need for evacuations of homes in Hobart, but city hall has received several calls from residents regarding basement flooding and localized flooding in and around residences. Crews have been working around the clock, she said. 
NIPSCO shut off service to five customers in the 2900 block of East Cleveland Street in Hobart, spokeswoman Kathleen Szot said. There was standing water in the area, but NIPSCO crews had not yet determined what caused a line to leak, she said.
The National Weather Service said drivers should never attempt to cross flooded roads or go around barricades. "Turn around, don't drown," a statement said. At least two people were rescued from vehicles Tuesday in Porter County.
Salt Creek overflowed its banks near the Salt Creek Commons subdivision in Union Township, flooding nearby low-lying areas. The creek rushed through a culvert under Ind. 130 early Wednesday.
Some schools around the Region issued closures and delays Wednesday.
Little Calumet begins to crest
The Little Calumet River crested in Hammond, Munster and Highland and was expected to crest in Gary late Wednesday, said Dan Repay, executive director of the Little Calumet River Basin Commission.
Repay said the water was flowing upstream toward East Gary, Hobart and Lake Station. Conditions upstream could worsen before they improve, he said.
"I'll be checking to make sure they're OK and they don't need anything," Repay said. "Gary has done a great job of implementing the plan."
The Little Calumet and Deep River converge in the Lake Station area and both flow to Lake Michigan in Portage.
Hart Ditch in Dyer, which is downstream from the Little Calumet in Munster, crested about 9 p.m. Tuesday, he said. The ditch rose to 14.47 feet late Tuesday and had fallen  to 10.08 feet as of 7 p.m. Wednesday, the weather service said.
"It's a domino effect," Repay said. "We watch Dyer, because we know that's the feeder."
Several roads in Munster, Hammond and Gary remained closed along the Little Calumet River. Exit ramps from Interstate 80/94 to southbound Kennedy Avenue and Kennedy Avenue south of the highway were closed because the river is dangerously close to flooding the area.
 Hohman Avenue and Calumet Avenue were closed temporarily for standing water, but had been reopened, he said.
At its highest, the Little Calumet at Munster stood at 16.35 feet feet at 6 p.m., rising more than 10 feet between Monday morning and Wednesday morning, according to NWS. The levels had fallen to 15.86 feet as of 7 p.m. The record level is 17.23 inches.
Repay said he was aware of a couple of homes in Highland in the area of the Cady Marsh Ditch where crews sandbagged in the back yard as a precautionary measure. He had not been informed of any significant flooding damage, he said.
Repay planned to meet with the U.S. Army Corps of Engineers later Wednesday to review the flooding response. He hoped to have a complete report on what was done well and what could be improved by next week, he said.
The Little Calumet River Basin Commission wants to hear from residents who experienced flooding or have other concerns, he said. 
Residents should call the commission office at 219-595-0599.
Residents on Kankakee evacuated
Jasper County officials evacuated some residents along part of the Kankakee River early Wednesday and closed a number of roads, said Jody Melton, executive director of the Kankakee River Basin Commission.
The Kankakee River at Shelby was at 12.86 feet as of 8:45 a.m. Wednesday and could crest at 13.4 feet — above its record high of 13 feet — by late Wednesday or early Thursday, according to the weather service.
Melton said Jasper County crews sandbagged near homes along the Kankakee from the former Marty's Place restaurant and east until about 1 a.m. Wednesday, but then decided to evacuate residents.
A couple of big ditches in northern Jasper County have broken, forcing road closures, Melton said.
"There's water everywhere," he said.
Melton said he was told late Tuesday that Sumava Resorts residents in Newton County were standing by. A pump was running and everything was OK, he said.
Melton planned to visit the Shady Shores subdivision in Shelby in Lake County later Wednesday.
"We've got a couple of levees north of DeMotte on the Kankakee River that I'm kind of worried about," Melton said. 
Jasper County officials also were dealing with flooding to the south of their county, he said.
Areas south of the Kankakee river valley could see light freezing rain, sleet and snow into early Thursday morning.
Check back at nwi.com for updates.