5 most-read stories today: Lights out, door locked at Merrillville spa a day after police raid
Here are the top 5 trending stories today. 
Lights out, door locked at Merrillville spa a day after police raid
MERRILLVILLE — An open sign remained dark and the front door was locked Friday at Seoul Spa Massage, one day after authorities raided the business and were seen escorting women out the back door.
Local, state and federal law enforcement officials executed a federal search warrant just after 9 a.m. Thursday at Seoul Spa Massage in the 2400 block of U.S. 30.
The U.S. attorney's office confirmed a warrant was executed, but a spokesman said he could not confirm or deny an investigation. Local police said the case was sealed.
A check of federal court records Friday showed no recently unsealed cases linked to the warrant.
On Friday, the business appeared closed. Fraternal Order of Police stickers covered a large portion of the locked front door.
During the raid Thursday, a woman wearing a jacket marked "victim services" was seen entering and exiting the front of the business. 
About an hour after the raid began, two women exited the back of the business and got into an unmarked pickup truck driven by an FBI agent. Agents then drove away with the women.
Ashley Nowak, a cashier at the Hookah Tobacco Plus store several doors down from the spa, said on Friday she and other employees in the strip mall had suspicions about the spa.
The spa's clientele appeared to include mostly men, many of whom avoided parking directly in front of the spa, Nowak said. 
Women from the spa came into her store to purchase cigarettes, she said.
"They were really nice," she said. "They were really quiet. They kind of kept to themselves."
Some of the younger women — who may have been in their 20s — dressed provocatively, but the older women did not, she said. 
The U.S. attorney's office confirmed a second federal warrant was executed Thursday morning at a home in the 7400 block of Taylor Street in Schererville. However, a spokesman declined to confirm or deny whether that warrant was connected to the warrant executed at Seoul Spa.
A Whiting man pleads not guilty to demolishing a historic railroad bridge
HAMMOND — A Whiting man is pleading not guilty to demolishing a historic railroad bridge for scrap metal.
Kenneth R. Morrison, who operates T&K Metals, appeared Thursday before U.S. District Court Judge Andrew P. Rodovich on a federal charge of interstate transportation of stolen property. No trial date is currently scheduled.
The U.S. Attorney and the Environmental Crimes Division of the U.S. Department of Justice allege Morrison dismantled the century-old Monon Railroad bridge over the Grand Calumet River in Hammond and sold it to Illinois metal dealers.
A code inspector for the City of Hammond, which owned the bridge as a historic remnant, issued a stop order on Morrison's work Jan. 29, 2015, and a state conservation officer cited Morrison for sending creosote-soaked railroad ties into the waterway as he dismantled the structure, but officials couldn't stop its complete destruction later that year.
Morrison defended his actions in a 2015 interview with The Times, arguing the bridge was "like a shipwreck," and that "if a ship sinks, that's abandoned and it's fair game."
ArcelorMittal profits double to $1.21 billion
ArcelorMittal posted another profitable quarter this year, doubling earnings to $1.21 billion in the third quarter, up from $680 million in the third quarter of 2016.
The Luxembourg-based steelmaker increased its EBITDA, or Earnings Before Interest, Taxes, Depreciation and Amortization, by 1.5 percent to $1.92 billion in the third quarter that ran from July to September because of strong demand and favorable market conditions. Operating income was up 2.5 percent year-over-year.
"Favorable market conditions have supported another solid quarterly performance, with EBITDA for the first nine months considerably improved year-on-year," ArcelorMittal Chairman and Chief Executive Officer Lakshmi N. Mittal said in a statement. "Operating conditions continue to improve, with key indicators including the ArcelorMittal weighted PMI implying a positive outlook for 2018."
Sales shot up 21 percent to $17.6 billion in the third quarter, up from $14.5 billion in the third quarter of 2016.
"While pleased with the progress that we are making, we operate in a competitive global environment which is characterized by overcapacity and high levels of imports," Mittal said. "The implementation of our strategic plan Action 2020 remains a clear priority and we are making good progress in this regard."
Shipments rose 6.8 percent year over year to 21.7 million tons in the third quarter. ArcelorMittal's shipments for the first nine months of the year are up 0.6 percent to 64.2 million tons.
In North America, steel shipments rose 4.3 percent year-over-year in the third quarter, the company reported.
The steelmaker, one of Northwest Indiana's largest employers, said demand remains positive and it expects to invest $2 billion in working capital this year, up from a previous estimate of $1.5 billion.
'I opened it up and that baby just looked me right in the eyes.' Abandoned baby came as a surprise to firefighters expecting a prank.
MICHIGAN CITY — When Coolspring Township Volunteer Fire Chief Mick Pawlik was alerted Tuesday night of activity at the department's Safe Haven Baby Box, he assumed it was another case of someone opening the drawer out of curiosity or carrying out a prank.
Then his pulse began to race when he peeked through holes in the receiving side of the box, which is mounted in the wall at the station just southeast of Michigan City.
"I can see this sweatshirt and I seen a little bitty arm," he said. "I opened it up and that baby just looked me right in the eyes."
Pawlik said the baby remained calm and quiet as he and firefighter Nick Fekete scrambled around in the excitement of the moment in search of gloves that were right before them, resulting in Fekete being temporarily locked out of the building in the confusion.
"I'm all about kids," he said. "That's why I'm as elated as I am right now."
Medics arrived to recover a baby who appeared to be no more than an hour old.
"The umbilical cord was still on," Pawlik said. "The baby was not cleaned up yet."
The baby was taken by ambulance to Franciscan St. Anthony Health in Michigan City and appeared to be healthy and in good condition, county police said. The baby is reportedly in the care of the Indiana Department of Child Services.
Success of box is a personal joy for its creator
The baby is a 7-pound girl, according to Monica Kelsey, who created the Safe Haven Baby Box, which is one of only two in the nation. The other is located in her hometown of Woodburn, Indiana, where her husband serves as mayor.
"My heart is full for this little girl that is going to go on with her life," Kelsey said Wednesday morning. "My heart hurts for this mom as well."
The news was special for Kelsey not only because it is the first time a baby was dropped off in one of the boxes, thus affirming her fight last year with the state to keep them in operation, but also because she had been abandoned herself at a hospital in Montpelier, Ohio, in 1973 just two hours after she was born.
The LaPorte County 911 center received an alarm from the baby box at the unmanned fire station on County Road 400 North shortly before 10:30 p.m. Tuesday, and emergency responders arrived minutes later, according to county police.
"It worked flawlessly last night," Kelsey said.
The drawer is designed to silently contact 911 when it is opened, she said. Motion sensors contact 911 a second time when the baby is placed inside, and the person leaving the baby is given a third option of pushing a button to contact emergency officials.
The drawer has a heater to keep the baby warm and can only be opened from inside the building once it is closed with the baby inside, Kelsey said.
"The children are picked up in less than five minutes," she said.
Kelsey, who works as a volunteer firefighter in Woodburn and a medic 20 miles away in Fort Wayne, said she came up with the idea for the box after seeing similar versions while giving pro-life talks in South Africa. Finding a local builder was not easy at first.
"They thought I was crazy," she said. "'What do you mean a baby box?'"
Battle with state to save boxes
Her struggles continued when, after the boxes were installed in Coolspring Township and Woodburn in April 2016, Kelsey said the Indiana Department of Child Services challenged the legality of the boxes.
"We refused to shut them down and fought them all of last year," she said.
A spokesman with the Indiana Department of Child Services did not return a telephone call Wednesday for comment.
State law resolved the dispute July 1 by legalizing the two existing boxes and authorizing more to be installed at hospitals.
While state law had already allowed babies to be legally surrendered to officials at hospitals, and fire and police stations, Kelsey argued that a case of a baby dying after being left outside an Indianapolis hospital shows the need for a more anonymous alternative.
"Why did this mother not just walk in and hand this child over?" she asked. "It's very clear — she did not want her face to be seen."
The LaPorte County fire station was chosen as the second site for a baby box because seven babies have been abandoned within a 5-mile radius of Michigan City in the last 15 years, Kelsey said.
She is pursuing the installation of boxes next year in Ohio, to be followed by Pennsylvania, Georgia and Michigan.
Pawlik, who praised the decision to drop the baby off in the safe box, said there are no cameras at the site to identify who visits.
"That box is not there to judge people," he said.
Coolspring Assistant Fire Chief Warren Smith agreed.
"She stepped up to the plate and did the right thing," he said.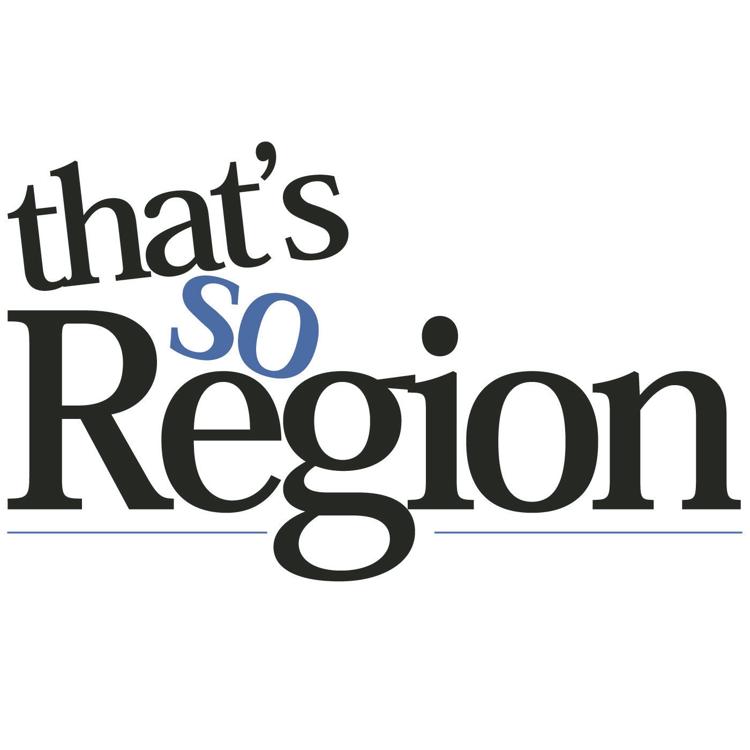 Family claims $25.5 million Lotto winnings from ticket sold in Valparaiso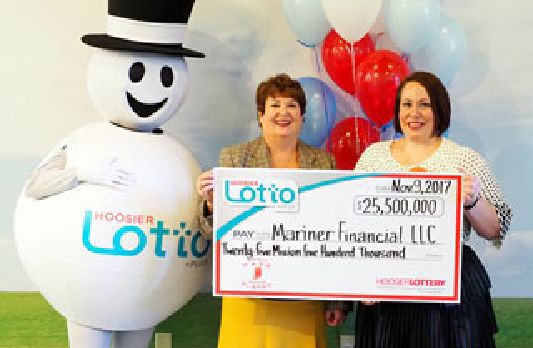 An Indiana family has claimed last month's $25.5 million Hoosier Lotto jackpot that was won from a ticket purchased at the BP gas station at 1501 N. Calumet Ave. in Valparaiso.
A representative for the family claimed the winnings in the name of Mariner Financial LLC, according to lottery officials. The family claimed the prize as a lump sum payment of $16,579,692 before taxes.
"The family will prioritize using the funds for the benefit of their families and other causes they find important," said Rebecca Geyer, a representative for the family.
"The family loves Indiana, and plans to continue living here," she said.
Geyer said this is the first big prize the family has ever won.
"Before this came along, the most they had ever won was a 50/50 raffle," she said.
"The family feels extremely blessed but also overwhelmed," Geyer said. "They have chosen to claim as a legal entity to protect the safety and well-being of their children as well as their own privacy."
The BP station will receive a $100,000 bonus from Hoosier Lottery for selling the winning jackpot ticket.