Today's quirky news: KFC Twitter follows 11 Herbs and Spices, intrigues internet
Check back here daily for the latest oddball stories that just may give you a chuckle or leave you scratching your head.
Tags
Free Announcements brought to you by McColly Real Estate and the NWI Times!
A partnership that initially started with the Gary Chamber of Commerce and The Times is rapidly expanding

Jamila D. Miller, D.D.S., M.S.D.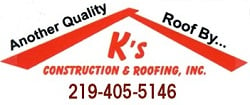 K's Construction & Roofing Inc