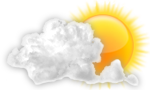 Web Search powered by
YAHOO!
SEARCH
RSSColumnists
What is it with some judges when they put on the robe? It's as if they just graduated from the University of Omnipotence.

There's a news story circulating in the destination marketing organization world this month that involves drama and Indiana in the same senten…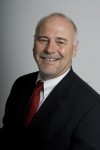 The longer I stayed here, the more likely I thought I would never be saying goodbye, but I guess it goes to show that one never knows what the…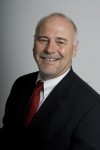 As you have probably seen in the paper the past few weeks, the Tolleston project (which is remodeling the old Tolleston building into a new Bo…
We start paying a Lake County income tax in October.
Where will the money come from?
Remember the George Gershwin tune, "Someone to Watch Over Me"? Start working on a techno version.
Who was the happiest person in Lake County Friday morning? I couldn't reach her by phone to verify this, but I'm pretty sure it was Christine Cid.
What is it with some judges when they put on the robe? It's as if they just graduated from the University of Omnipotence.
Northwest Indiana has languished in mediocrity for far too long, largely because of an unwillingness to raise or spend money.
As his name implies, Kenny Lone Eagle is a Native American. You know, the people we used to call Indians and whose butts John Wayne kicked in …
One of the joys of commuting along more-or-less rural roads is watching as the bodies of roadkills slowly swell to explosive proportions. (My …
Mr. President, the buck stops with you.
Perhaps the most inspiring part of Otis Bowen's legacy is that between 1946 and 1972 he delivered 3,000 Hoosier babies when he was the small t…

Submit a Letter to Editor
We welcome letters from readers on any issue of public interest, and make every effort to publish as many as we can and in a timely manner. The Times will publish only one letter a month from a writer, and be sure to include your name, address and a telephone number for verification. Letters should be 150 words or less. They will be edited.
Letters may be submitted:
Via fax: (219) 933-3249 or (219) 465-7298
Via mail or by hand to our offices:

601 45th Ave., Munster, IN 46321
2080 N. Main St., Crown Point, IN 46307
1111 Glendale Blvd., Valparaiso, IN 46383
3410 Delta Dr., Portage, IN 46368
Please mark envelopes with "Attn: Letters"
Questions?
Email Editorial Page Editor Doug Ross or call (219) 548-4360 or (219) 933-3357
Poll
Loading…
Should Indiana require ignition interlock devices to be installed upon conviction for drunken driving?