You can make Veterans Day special this year for a friend or family member in the Region who served or is serving our country.
The form, similar to our recent 9/11 memories form that attracted a great response, asks you to tell our readers about veterans who've made a difference in your life.
We encourage you to share special stories about special people.
For those who do not have digital access, I'll share specifics of the form so you can complete the tribute and send to us. We ask that you print or write legibly and send it to arrive before the end of October.
Include name and city or town, along with the veteran's branch of service and relationship to you.
Did the veteran experience war-time duty? What was his or her war or era of service?
What lessons of character did you learn from the veteran's service?
How do you think the veteran's service impacted their post-war lives, including successes and philosophies?
What about the veteran inspired you the most?
You're encouraged to include a photo on the electronic form or return one with your tribute responses.
Perhaps the best example of issues coverage in this presidential year are the "Why it Matters" stories we're running on Saturdays, Sundays and Mondays.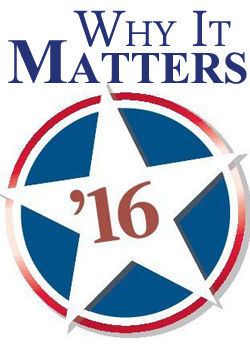 We hope you've become a regular reader of the stories, highlighted with the "Why it Matters'' logo.
These stories are prepared by Associated Press writers who specialize in the topics. Previous stories have covered Social Security, infrastructure, child care and pay equality, Iran, education, national debt, student loans and more topics.
If you've missed any, we've put them together in a slideshow for convenience. It's attached to this column online today.(tncms-asset)8523c826-6886-11e6-8524-00163ec2aa77(/tncms-asset)
Each of these stories includes the views of Democrat Hillary Clinton, Republican Donald Trump and Libertarian Gary Johnson.
"Why it Matters" frequency is expected to increase to four stories a week in October.
Read and share, particularly if you are undecided at this point.
Thanks for reading us. Please contact me with any questions about The Times or our many publications.