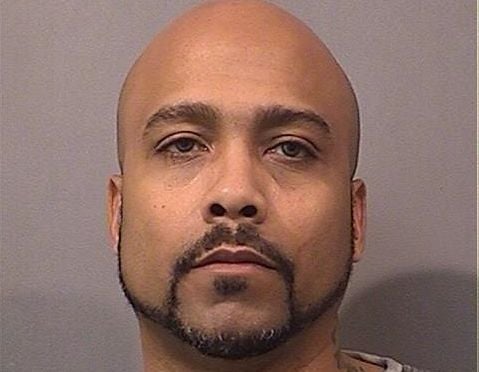 Several local politicians seem to possess short-term memories regarding the "war on women."
Most of us surely remember the much-deserved ire that rained down on Donald Trump when a several-years-old recording surfaced during the 2016 presidential campaign.
Anyone not residing under a rock remembers the ugly, frankly predatory, words flowing from Trump's mouth regarding his supposed grabbing of below-the-waist female anatomy, as if it was a right due a person of his economic status.
Democrats and Republicans alike were disgusted and mortified. Even Trump's running mate, now Vice President-elect Hoosier Gov. Mike Pence, expressed disapproval at the words.
Nationally, Democrats pounced ferociously hard, dubbing Trump's past words a sign of his "war on women." Dems decried the GOP for fielding such a reprehensible candidate.
I heard from plenty of local Democrats who echoed those concerns, some incorrectly predicting Trump's past words would sink his candidacy.
But fast-forward to December, when one of their own, Democratic Lake County Councilman Jamal Washington, pleaded guilty in Porter County criminal court to battering his wife.
It was a true physical sign of a larger social war on women. In this case, Washington admitted to a misdemeanor battery count in order to avoid trial on more serious felony charges he had faced.
Since his plea, Times reporters and this columnist have looked high and low, trying to take the pulse of local politicians regarding Washington's guilty plea.
No one contacted by us condoned the admitted battery, but several have said they "like Jamal" or consider him a friend.
In other words, they're not letting Washington's admitted battery of his wife get in the way of their political friendship or alliances.
Where's the disgust? Where's the outrage and the proclamations of a Lake County councilman's war on women?
It's true Washington's status as a county councilman carries nowhere near the gravity of the U.S. presidency.
But he's an elected government official nonetheless.
Is this really who we want presiding over our county's fiscal affairs — or any other government business?
It's clear Washington has no intention of resigning his county council post, even though he should.
Perhaps that's in part because his fellow politicians — ones who should, at the very least, want to distance themselves from such conduct — are really giving Washington tacit approval.
The voters can speak when Washington is up for election in 2018, some local pols have said.
It's a misdemeanor charge that doesn't bar Washington from legally holding public office, and therefore it's Washington's "personal" decision whether he remains on the council or resigns, others have said.
This is awfully weak talk from folks who cast Trump's rhetoric, again rightly so, as an egregious affront to the female gender.
County Council President Ted Bilski, a Democrat, was about the toughest in terms of rhetoric on the Washington situation.
Bilski told me he was personally disgusted by the guilty plea. He also noted Lake County government, long associated with a history of corruption and criminal charges against unscrupulous elected officials, will never heal as long as such cases continue occurring.
But even Bilski, who I respect for his candor, believes Washington should face a yea or nay from voters when he's up for re-election in 2018. He's not calling for his fellow councilman to resign.
Neither of the two Republicans who sit on the council, Dan Dernulc or Eldon Strong, are calling for Washington to resign, either.
No one is, except for a number of residents who've called the Lake County Council office in recent weeks, disgusted by a sitting councilman who's admitted to battering his wife in criminal court.
This columnist and The Times Editorial Board also have called for Washington to step down in several columns and editorials dating back to when he was initially charged about a year ago.
If anyone wants to get fired up about an issue, here it is folks. It's a real tangible example of a war on women, brought to us courtesy of a local Lake County politician who admitted to battering his wife.
Washington may be refusing to leave. In recent weeks, he even masqueraded as a sort of Santa, trying to repair his public image by delivering gifts and donations to charitable groups.
It's a charade we shouldn't be buying.
If Lake County public officials — if we as Region citizens — let this one go, what message does it send to our children about improper conduct?
More important, what does it say about our society and its stance regarding a clear war on women?