RSSMark Kiesling

Mark Kiesling has been the general columnist for The Times since 2004 and previously covered crime, courts and politics in Lake County and Cook County since 1978.
He was named Indiana's best columnist at a large newspaper in 2004 and again in 2008.
He has worked at The Times since 1985, has contributed to two books on organized crime in Chicago and been a consultant on outlaw motorcycle gangs for The History Channel's "Gangland" series.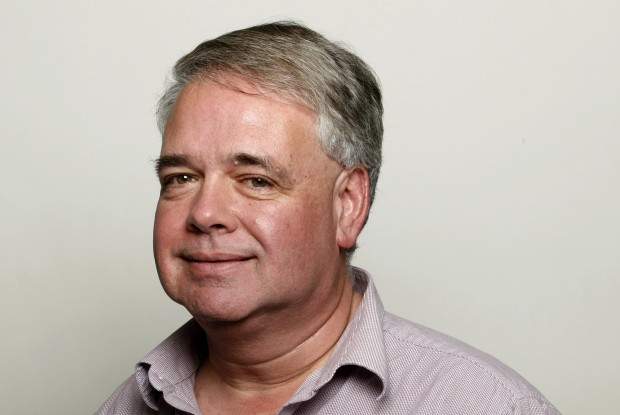 Editor's note: In tribute to Times columnist Mark Kiesling, who passed away just over a year ago, we are sharing his Christmas Day 2011 column with our readers.
It's Christmas Day, in case you hadn't noticed, so I wanted to go through a few random musings in the spirit of the holiday.
First, what are you doing reading this column, anyway? Why aren't you unwrapping gifts? Or pulling yourself up to the table for ham, sausage, turkey and green bean casserole?
Second, I am not going to say "Happy Holidays" to anyone. It is Christmas, the time when Christians commemorate the birth of the person they believe is the savior of humanity.
If someone is offended when I say, "Merry Christmas," please consider I am not offended when Jewish people greet me with a "Happy Hanukkah" or Pagans welcome me with a "Happy Winter Solstice." It's a pluralistic nation. Enjoy it until the courts try to make us all one bland entity.
Hanukkah, by the way, is a minor festival compared to the High Holy Days, which were celebrated earlier this year. Nothing against driving a scapegoat out into the wilderness on Yom Kippur, the Day of Atonement, except I live in an urban area where I probably would need a permit.
And also, Christians, recall that Jesus celebrated Hanukkah. Don't believe me? Check out the gospel of John, Chapter 10, verse 22. Take that, anti-Semites.
Third, does anyone believe the Chicago Bears are going to beat the Green Bay Packers today? I told someone yesterday I was giving the Packers 20 points, and he seemed astonished, saying he thought the Bears would fall short by three points.
Yeah, if Aaron Rodgers goes the way of Jay Cutler.
Back to the meaning of the season, though. Most biblical scholars, conservative and liberal, believe Jesus was not born anywhere near Dec. 25 but in the spring because of the shepherds being out in the field, keeping watch over their flocks by night.
This would, they say, most likely mean they were out there during lambing season, which falls in the spring.
So why Dec. 25? Go back to our Pagan friends who celebrate the winter solstice, which Germans call the "Sonnenwende," or turning of the sun. It was a time of celebration as the days again began to grow longer and was co-opted by the Christians as they moved into Pagan nations and converted the populace.
It's sort of like Easter, a corruption of Eostre, the goddess of dawn whose festival was celebrated around the time of the Jewish Passover when Christ was crucified, then (believers say) was raised from the dead. You don't just want to take away folks' festivals without replacing them with something else.
Did you make it this far? If so, you have too much time on your hands. Go wash some dishes.
Submit a Letter to Editor
We welcome letters from readers on any issue of public interest, and make every effort to publish as many as we can and in a timely manner. The Times will publish only one letter a month from a writer, and be sure to include your name, address and a telephone number for verification. Letters should be 150 words or less. They will be edited.
Letters may be submitted:
Via fax: (219) 933-3249 or (219) 465-7298
Via mail or by hand to our offices:

601 45th Ave., Munster, IN 46321
2080 N. Main St., Crown Point, IN 46307
1111 Glendale Blvd., Valparaiso, IN 46383
3410 Delta Dr., Portage, IN 46368
Please mark envelopes with "Attn: Letters"
Questions?
Email Editorial Page Editor Doug Ross or call (219) 548-4360 or (219) 933-3357
Poll
Loading…
Should every unit of local government ban nepotism?