RSSPhil Wieland

Phil started his journalism career in 1967 as a copy boy with The Cleveland Press while attending Cleveland State University. He has been a reporter and columnist at The Times since 1984, winning multiple awards in both categories.
He currently covers Valparaiso, Kouts and Hebron in addition to writing a weekly column dealing mostly with politics in Porter County.
In his spare time he enjoys playing softball, and he has written two books, one of which is in the hands of a publisher. He and his wife Mary have a son and two grandchildren.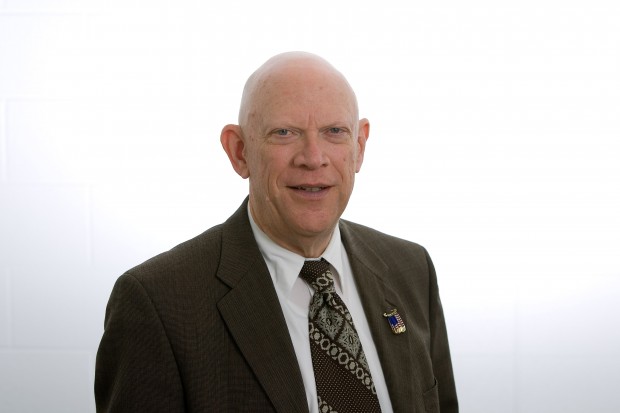 Governments always needs more money, and legislators stay up nights thinking of ways to make us pay more even if it means we're paying for doing what's right.
Fines are supposed to encourage people to obey the laws and they provide a pretty lucrative source of income, but it's not enough to spread around. That's why state Rep. Ed Soliday, R-Tatooine, wants to fine the do-gooders.
He doesn't call it a fine, of course, or its other alias, a tax. Soliday, of Valparaiso, wants to charge a "user fee" for driving on the highways. The fee would replace the state gasoline tax, which just isn't generating enough to maintain Indiana's roads and bridges. Things are so bad, it's more likely one of the state's bridges will collapse under you than a state legislator will come up with a good idea.
As cars become more fuel efficient, we buy less gas. That should be a good thing because fossil fuels, like petroleum, are a rapidly dwindling resource that contribute to global warming. People just aren't buying enough Hummers to keep our transportation system running like a well-oiled machine, so to speak.
Under Indiana law, it's tough enough to afford the license plates on a car that wasn't built before the Truman administration, but Soliday wants to add another fee that probably will cost more than the gas tax.
In Oregon, they charge 1.5 cents a mile. Such a fee in Indiana, with our 18 cent-a-gallon tax, would cost someone who drives 12,000 miles a year $180 instead of the $108 they now pay for the tax. based on a vehicle that gets 20 miles to the gallon. Since most people probably drive more than that and get better gas mileage, the difference will be even greater.
The state could charge a set fee for unlimited mileage or it would have to keep track of how much we drive using GPS systems in the cars that also would have to differentiate out-of-state mileage. So we could wind up sending a check to each state we drive in if others adopt the system too. And you thought the NSA were buttinskies. Other lawmakers suggested charging hybrid owners $100 a year to make up for the lost taxes.
"We need to keep moving forward on how we fund our roads," Soliday said.
Fining people instead of encouraging them to help the planet doesn't sound like moving forward. Moving forward would be charging those with low gas mileage vehicles a higher fee and investing more in mass transit. Better yet, how about a bonehead tax for legislators who introduce and/or vote for ideas like this, the gay marriage amendment, or prayer and guns in the schools?
That should be enough to give Indiana the best roads and bridges in the world.

Submit a Letter to Editor
We welcome letters from readers on any issue of public interest, and make every effort to publish as many as we can and in a timely manner. The Times will publish only one letter a month from a writer, and be sure to include your name, address and a telephone number for verification. Letters should be 150 words or less. They will be edited.
Letters may be submitted:
Via fax: (219) 933-3249 or (219) 465-7298
Via mail or by hand to our offices:

601 45th Ave., Munster, IN 46321
2080 N. Main St., Crown Point, IN 46307
1111 Glendale Blvd., Valparaiso, IN 46383
3410 Delta Dr., Portage, IN 46368
Please mark envelopes with "Attn: Letters"
Questions?
Email Editorial Page Editor Doug Ross or call (219) 548-4360 or (219) 933-3357
Poll
Loading…
Will you be glad to see bus service restored in Hammond?