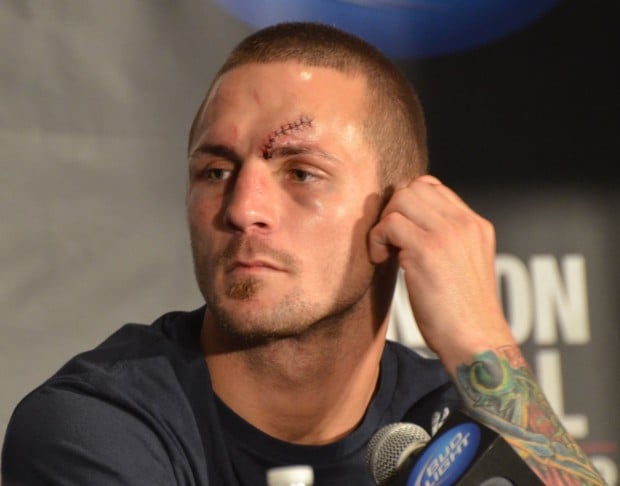 Eddie Wineland is a mixed martial arts fighter who was the first World Extreme Cagefighting bantamweight champion.
By 2017, he had compiled a professional record of 23-11-1 in more than 13 years of fighting.
Wineland was born in Houston in 1984, but grew up in Chesterton, where he graduated from Chesterton High School in 1991.
He became a firefighter, and is employed by the LaPorte Fire Department.
Wineland was a wrestler in high school, and began his MMA training at Duneland Vale Tudo. He fought in a variety of events in the Midwest before signing with World Extreme Cagefighting.
Wineland recently returned to UFC after sitting out more than a year recovering from a broken jaw. His jaw was wired shut after having been broken in a 2014 fight. Wineland told The Times his doctors advised him to reconsider a return to the cage, but in July 2015 he returned in a Chicago event.