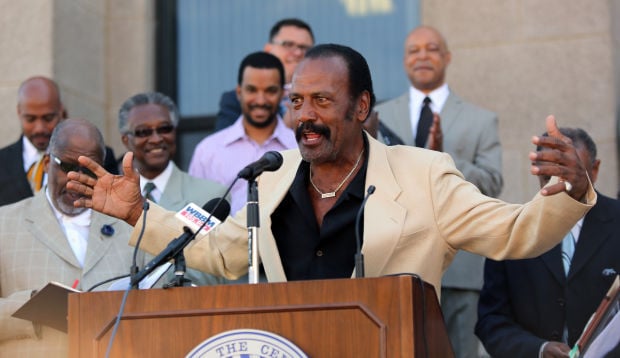 One of the most well-known personalities to emerge from Gary is former NFL player-turned-actor/director/producer Fred "The Hammer" Williamson.
Born March 5, 1938, in Gary and a graduate of Froebel High School, Williamson's early path in life was tied to football. He played at Froebel, then at Northwestern University and then he went pro, taking the field for the Pittsburgh Steelers, Oakland Raiders and Kansas City Chiefs.
He earned his heavy nickname because he was known to hit hard, thus, "putting the hammer" on other players.
A colorful personality, Williamson found a niche in Hollywood, racking up credits in more than 60 roles — including many blaxploitation genre films — in everything from "Black Caesar" to "M*A*S*H" to playing a vampire-killing biker in "From Dusk Till Dawn" to the 2004 film version of "Starsky & Hutch."
He also starred in "Original Gangstas," a 1996 movie filmed and set in Gary.
Williamson has played the tough guy, has taken on action roles and has even shown off comedic chops over the years. He was a spokesman for King Cobra malt liquor, made a cameo appearance in a Snoop Dogg video and counted the late Gary mayor Rudy Clay among his best friends.
Williamson formed the production company Po' Boy Productions in the 1970s.
He was inducted into the Indiana Football Hall of Fame in 1996 and is an active spokesman for the Wounded Warrior Project.