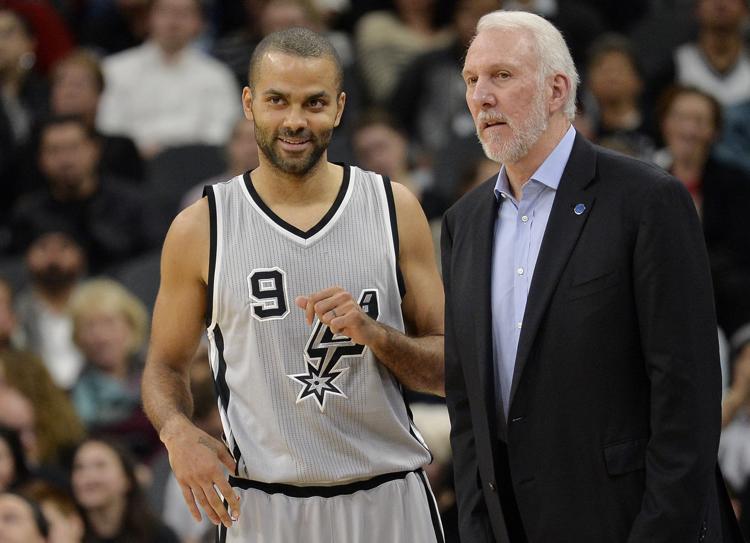 It's a long way from Gary to San Antonio.
The man famously known as "Pop" started his hoops career with the 1960 Gary Biddy Basketball All-Star Team, which finished third in the World Tournament, held at Gary's Memorial Auditorium.
He attended Merrillville High School (1966) and graduated in 1970 from the U.S. Air Force Academy. He played basketball for four seasons at the academy, where he was team captain and leading scorer his senior year.
Upon completion of his required active duty, Popovich returned to Colorado Springs, where he became an assistant coach in 1973. In 1979, he became head coach at Pomona-Pitzer, staying there until 1988, when Larry Brown brought him on as an assistant with the Spurs.
The entire staff was let go in 1992, but after a year with Golden State, Popovich was brought back as general manager and vice president of operations by new ownership in 1994. After a 3-15 start to the 1996-97 season, he fired coach Bob Hill and took over the job himself, the start of what would turn out to be one of the most successful careers in league history.
Popovich is the longest active coach in both the NBA and all U.S. major sports leagues. He holds the record for most consecutive winning seasons (playoffs included) in NBA history at 18. Popovich has won five NBA championships — 1999, 2003, 2005, 2007 and 2014 — one of only five coaches to do so. One of nine coaches to have won 1,000 games, he was selected NBA Coach of the Year in 2003, 2012 and 2014.
In 2015, Popovich was named the next head coach of the U.S. national team. He takes over duties from Mike Krzyzewski, who led the U.S. to its third straight gold meal in the 2016 Olympic Games.
At one point during his time at the Air Force Academy, Popovich reportedly considered a career with the Central Intelligence Agency. The decision to stay in basketball turned out to be a profitable one. On top of the all the titles and accolades, the 67-year old and renowned media foil has a net worth estimated at $20 million.