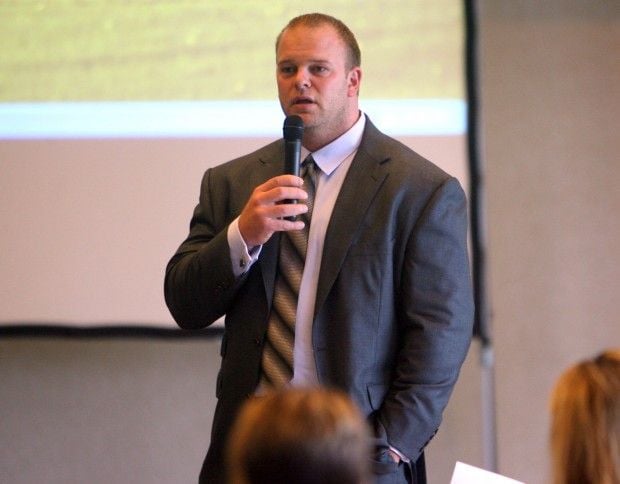 Lake Central High School football standout Jared Tomich followed his success on the local gridiron with two national championships at the University of Nebraska, before an NFL career that included playing for the New Orleans Saints and Green Bay Packers.
Tomich was born on April 24, 1974, and was raised in St. John.
He joined the University of Nebraska football team as a walk-on for legendary coach Tom Osborne. Tomich sat out the 1992 season and was red-shirted for the 1993 season.
Tomich made the most of the next three years. A defensive end, he was a member of the 1994 and 1995 national championship Husker teams, and was an All-American in 1995 and 1996.
Tomich earned a degree in communications from Nebraska. He was inducted into the Nebraska Football Hall of Fame in 2006.
Tomich was drafted in the second round of the 1997 NFL draft by the New Orleans Saints.
He played in 16 games each of his first two seasons, then eight and 15 games in his final two years with the Saints.
Tomich was a member of the Green Bay Packers in 2002, though he played only two games.
Tomich returned to Northwest Indiana to make his home with his family. He has engaged in charitable work, joined several local boards, and operated a small chain of health clubs. The latter encountered legal and financial difficulties and are no longer in operation.