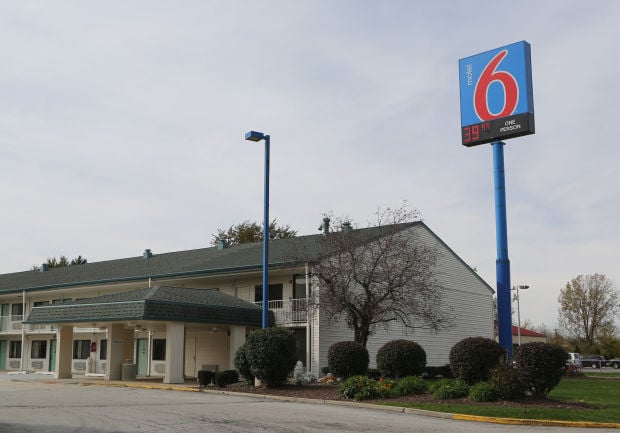 One of the women had been missing for almost a year when in October 2014 the alleged serial killer led police to a private burial ground in four abandoned Gary properties several miles apart. Teaira Batey's decaying body was found inside of a house on the 1800 block of E. 19th Ave. Batey was 28 years old when she died. Her boyfriend maintains a memorial to her with crosses and flowers that he delivers to the house.
Another abandoned home at 2200 Massachusetts St. is where the body of Tracy L. Martin, 41, of Gary, was discovered. That house too, remains abandoned, though like the other houses described here, it is on the demolition list. Two more bodies were discovered near where the accused killer lived in the Glen Park neighborhood of Gary. Anith Jones, 35, of Merrillville was found dead inside a building in the 400 block of East 43rd Ave. At the house at 4330 Massachusetts St., where Kristine Williams, 36, of Gary, was found dead, a neighbor recalled seeing Williams walking around the neighborhood, listening to music.
The alleged murderer told police officers he was paid to make Jones disappear because of an upcoming court hearing. According to court records, he supposedly killed the woman in another vacant building in Merrillville and hid her remains in Gary. The 35-year-old was scheduled to testify for the prosecution in an unrelated case. The bodies of Tanya Gatlin, 27, of Gary, and Sonya Billingsley, 53, of Gary, also were found in a second structure on the same property. Some of the victims' bodies were nude; others were clothed.
But the women might not have been found, except for the final murder allegedly committed by Darren Vann, 44, in Hammond.
After the body of 19-year-old Afrika Hardy was found strangled to death in a motel room, Vann, a convicted sex offender, got on the radar of investigators in Hammond who developed a rapport with him. From the back of a squad car, Vann directed the police to locations of the bodies in Gary. In spite of ongoing investigations in Gary, Vann's name had not come up before he identified the locations of the bodies to police.
Though it was originally thought that Vann would be charged in the other slayings he confessed to including the murders of Billingsley, Gatlin, Martin and Batey, he has been charged in only two cases---the strangling of Afrika Hardy in October, 2014, and the murder-for-hire of Anith Jones of Merrillville. (Jones' death is the only case in which a possible motive has been publicly disclosed.)
Vann was released from a Texas prison July 5, 2013, following a 2009 sexual assault conviction.
The Lake County Sheriff's Department said in a news release at the time of his arrest, that Vann first registered as a sex offender in Indiana on July 22, 2013, and again July 22, 2014. Lake County officers went to Vann's listed address on September 14th and verified he was living at the Gary address he gave the officers.
Though Vann allegedly confessed to seven killings, police speculation at the time of his arrest suggested Vann may have been involved in other homicides dating as far back as the 1990s. Gary police have about 70 missing persons cases involving males and females dating back to 2010, according to Chief Larry McKinley.
He did not know if Vann had provided a DNA sample for comparison to evidence in unsolved homicides.
Gary police confirmed Texas authorities were looking at Vann as a possible suspect in cases there. The Cook County Sheriff's Office was also reviewing open cases and following up on potential leads as a result of the Vann investigation, according to a spokesperson at the time.
But no further charges have been brought and the four abandoned buildings where the bodies were found remain on the demolition list, though not at the top because of the ongoing investigation.
The Lake County prosecutor's office is seeking the death penalty against Vann, but at the request of the defense his trial has been postponed until January 25, 2016 at the earliest.