On the table
Lentils: an iron-rich, protein-packed superfood that can lower cholesterol, improve immune function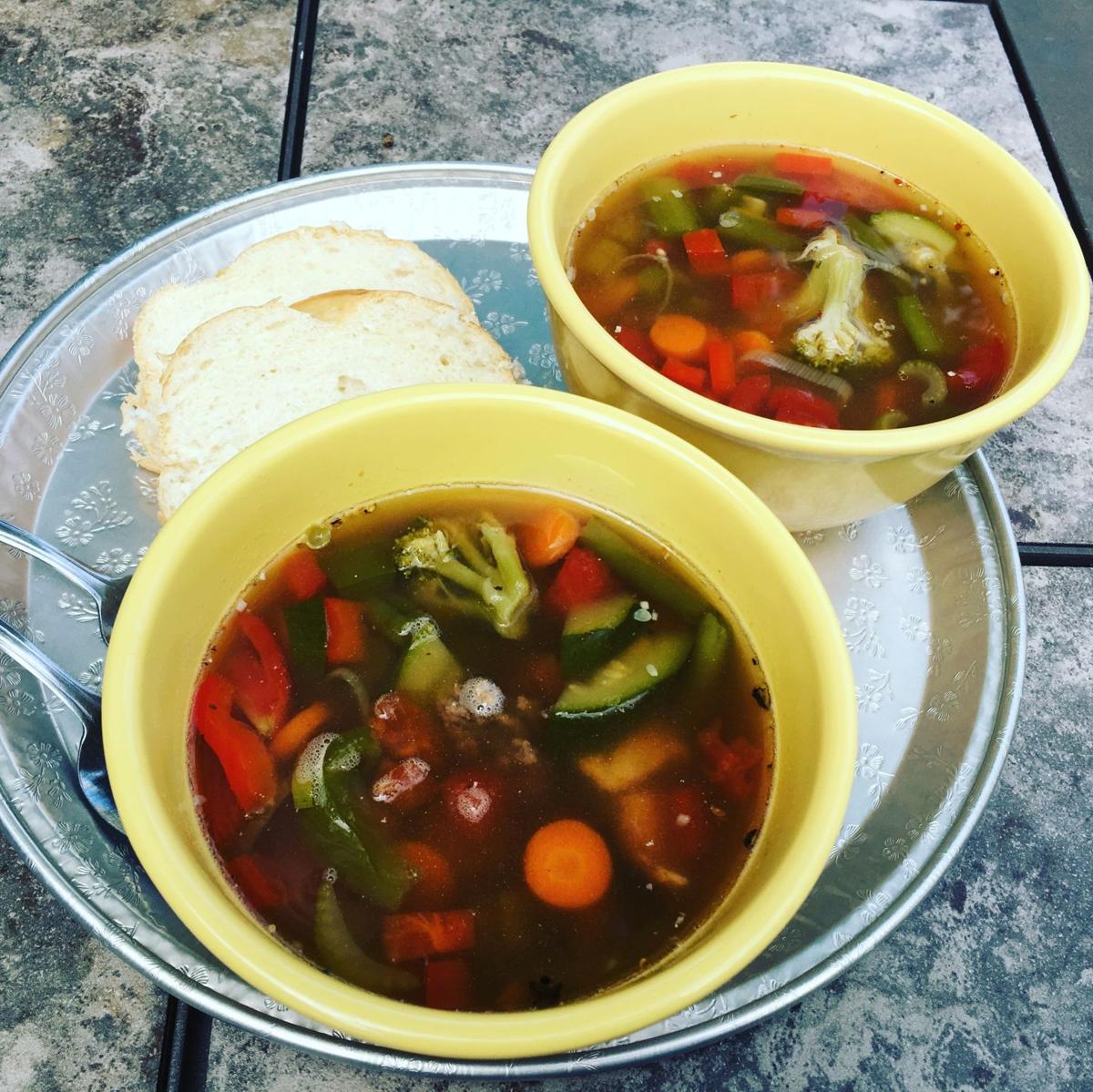 A member of the legume family, lentils are regarded by nutrition experts as a superfood.
According to Health magazine, black lentils are loaded with iron, and a 1-cup serving has nearly half the daily requirement of iron for women, along with high levels of soluble fiber, which can help lower cholesterol and improve immune function.
"Lentils are a great source of soluble fiber, protein and iron. When some of my patients complain that salads don't fill them up, I suggest beans and lentils be added," said Terri Sakelaris, a registered dietitian/nutritionist and certified diabetes educator with Community Healthcare System. "The lentil is low on the glycemic index and helps prevent glucose from spiking quickly like many starches."
The protein helps fill you up, so Sakelaris said it is a good food to add to your diet if you are aiming toward weight loss.
There are several types of lentils — green, brown, black and red — that also vary in size, taste and texture. Some hold their shape well while others disintegrate and are best suited for soups.
While lentils can be cooked and eaten without soaking, the soaking process may help make them easier to digest and reduce cooking time. Once cooked, they can be stored in the refrigerator for several days, making lentils a great make-ahead option to add to dishes. Lentils can also be purchased in a precooked state. Some grocery stores sell a steamed lentil that is ready to eat right out of the package.
"Legumes, like other beans, are high in soluble and insoluble fiber. They are also a good source of protein and B vitamins," said Kelly Devine Rickert, a registered dietitian with Franciscan Alliance. "Fiber helps keep us full longer and also helps to decrease our bad cholesterol."
Devine Rickert called legumes "nature's power food" because they are low in fat, high in fiber, nutrient dense and give you an energy boost.
Knowing they are good for you is one thing, but incorporating them into your diet is another. If lentils are new to you, you might be a little intimidated by them.
"I love lentils since they are so versatile. I rinse them and then cook as the package directs, but I don't add salt to the water. It makes the lentils tough," said Sakelaris. "I have cooked them and then stored them in the refrigerator to use in salads. I place the cold lentils in a green leafy salad, mix with feta cheese, tomatoes and cucumber, then toss with a balsamic vinegar and extra virgin olive oil. It's a great dish for the summer."
Devine Rickert emphasized the ease of preparation — typically just rinse and boil. She said to be sure to follow directions on the packaging, but that you can usually cook them in less than 30 minutes.
Using lentils in soup, for example, can boost the nutritional value and make a light soup more hearty. "My mother-in-law makes a fantastic lentil soup with spinach or greens and lemon," said Sakelaris.
Besides using them in salads, soups or as a simple side dish, she said she has a patient who makes a dip using mashed lentils, spices, lemon and olive oil. "I have also seen recipes that use lentils for half of the meat in a lasagna recipe," she said.
"Everyone seems to like quinoa, but for a change, use lentils," she said. "Lentils have double the protein and fiber."