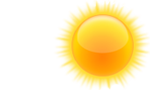 Web Search powered by
YAHOO!
SEARCH
Fall is, of course, a season of birthdays around my family with both mine and my mother Dixie's in October. This issue marks the sixth birthday of Shore magazine and our other Shore brand products, the natural basis for a celebratory edition. We also are welcoming a new addition to our brand, the Shore Bite & Sip e-newser, which will be coming to your inbox every Friday morning. Our sponsors are our good friends in southwestern Michigan and all the restaurants and wineries that are excellent in fall as they are in the summer.
Last year, the December 2010/January 2011 e-edition of Shore got 65,000 readers—in addition to our more than 70,000 print readers—which was a total record-breaker. Looking back at a year ago, I was feeling really good about my 50th birthday parties and George Aquino who came on board as a columnist in that issue, until I realized we had a story on the Princess Diana fashion exhibition last winter in Grand Rapids.
Back to the birthdays: It was a treat to have my mother and stepdad (Dixie and Buck Calfy) in Northwest Indiana for a few days as I turned 51 and my mom turned, well, another year younger. They had a great time shopping and making some excellent dinners for when I got home at night. But one of my big surprises didn't turn out quite as I had planned.