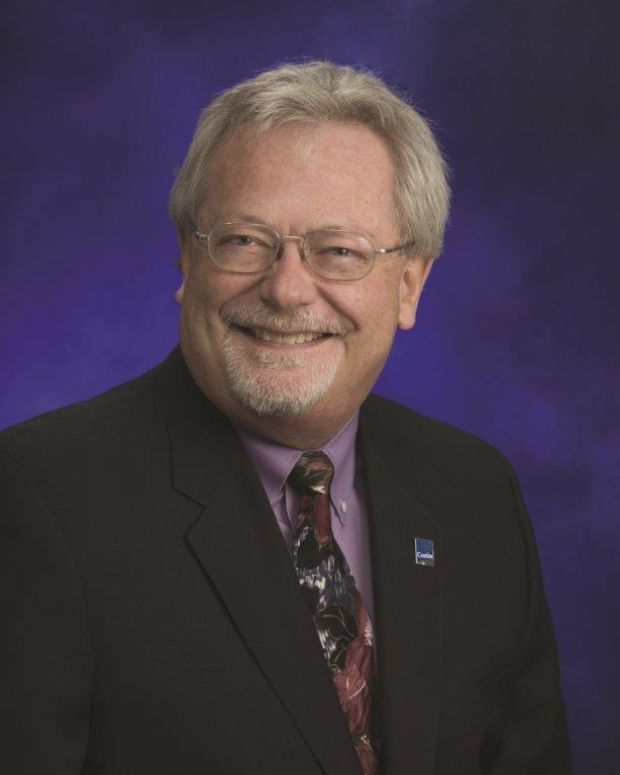 "Gotcha!"
"Not so fast! Watch this --"
"Okay, but you landed on my railroad, so you owe --"
"Twenty-five dollars? How about I buy it from you?"
Voices get more excited among players around a Monopoly game. If children are involved, there's probably a lot more going on than just playing. When parents play board games with their children, there are scads of opportunities for the kids—and their parents—to learn.
"There's a significant benefit to the kids and the adults," said Tamara Miller, PsyD, a clinical psychologist at Samaritan Counseling Center in Michigan City, Ind. "It can develop increased emotional security in children and provide a practice field for parents."
Whoa. Games are supposed to be fun, right? Sure, said Bob Scott, senior vice president of wealth management at Centier Bank's corporate headquarters in Merrillville, Ind. In fact, "I was addicted to board games as a child, and still love them. And now I see that games like Monopoly are critical for parents to interact with their children."
Trust and teaching
Playing games together helps develop more emotional connections and bonding between parent and child, and that provides opportunities for teaching. Attempts to teach appropriate behaviors aren't going to be too successful if the bond of trust isn't there, said Miller. "Parents can create an environment where the child feels secure to learn new skills and to show them off,"she said. Brothers and sisters are taught social skills: Barbs like "Don't be such a baby" and "That was a stupid move" are off-limits.
Helping a child regulate feelings is another biggie.
"A lot of emotions come up during such play; it's quite intense," said Miller. "In a secure environment, if the child gets mad, the parent doesn't get mad, too. Instead, the parent names the feeling: 'I know you're feeling mad,' and then helps them express the anger in an appropriate way." Parents can help a child learn to be prideful but not rude; exuberant but not overexcited.
"And that way the parent gets to practice good parenting."
Somebody has to lose, at games and in real life, observed Scott. "Games can teach kids they can't always win."
When children grab a bunch of tokens or play money, or try to take their turn too early, it's a teachable moment: Instead of scolding, "parents can calmly teach impulse control," said Miller.
Getting physical
The learning curve isn't all about emotions.
"Monopoly was probably my favorite as a child," said Scott. He didn't say whether that led him to a banking career. "(Games like Monopoly) teach basic math and understanding of basic currency, learning to distinguish one dollar from 10 dollars.
"And with Monopoly's hotels, kids get some understanding of the concept of investing. Do you want the cheap property or Boardwalk? Where will you make more money in the long run?"
Playing games also contributes to cognitive development, said Miller. "Games are great for practicing abstract thinking skills—like thinking ahead—and skills like math and reading." Especially for preschoolers, games help develop hand-eye coordination and fine motor skills like picking up small tokens. That's very different from playing games on an iPad."
Board games take a while, so kids know they're getting undivided attention (mute that cell phone, please). That leads to better cooperation with such tasks as getting ready in the morning.
And that means everyone wins.

Elmo, Barbie, Minnie, Woody… each of these beloved characters are huge hits in the "big box" toy stores every year. Your kids love them, but that could be because they don't have a choice. The mainstream toys and characters are everywhere they look.
This Christmas, tap into your non-conformist side by giving kids gifts that stand out. When it comes to unique gifts, you'll find that the possibilities are endless. Below is a gift guide that lists just a few out of hundreds of ideas. The items are reasonably priced and most can be ordered online, so convenience and practicality are still attainable, for gifts that will be more than memorable.
Personalize It
In 2013, the personalization trend skyrocketed. For whatever reason, we love seeing our name on our possessions. Just about anything can be personalized; here are some suggestions for fun personalized items for kids.
Crayon Aprons – Your little artist will appreciate having her tools at her fingertips with a cute and comfy Doodlebugz apron that comes with slots for crayons, a pad of paper, and her name embroidered on the waistline. Available for girls and boys, $20-$35, at princesslinens.com.
Placemats/plates – Sarah + Abraham, based just down the road in Naperville, Illinois, makes dinnertime fun with modern-designed personalized plates and placemats for just $20-$25. Personalized lunch boxes, art prints, paper pads (think teacher gifts!), chore charts and more are also available. sarahandabraham.com.
Books – Kids love books, especially when he or she is the main character! One of many book personalization companies is I See Me, which offers books for boys and girls of all ages, Christmas-related or not. $29.95. iseeme.com.
Get Smart
Your kids can have fun and learn a little something while they're at it. Here are some ways to boost brainpower and still delight your little ones.
Little Master Books – Introduce your toddler to classic literature with Jennifer Adams' Little Master board book series, which features baby lit versions of Pride and Prejudice, Romeo and Juliet and Moby Dick, among others. $8.99. amazon.com.
Language DVDs – Buongiorno! Kids from 6 months to 6 years can have fun learning a new language with the EarlyLingo DVD sets, which uses animation and playful learning techniques to teach Italian, Spanish, French, German, Chinese or English. Single DVDs are $19.99; a box set of 6 is $99.99. earlylingo.com.
Photography Tutorial – If your child has a penchant for photography, help them learn their craft with the instructional book Click! Click! Click! Photography for Children. $12.75. amazon.com.
Be Creative
The following toys encourage and enhance creativity, using music and make-believe to help kids cultivate their imaginations and expand their minds.
Musical Instruments – Your toddler could be a Mozart in the making, so start him out young with the kid-sized instruments by Land of Nod, which range from guitar and piano to the less traditional accordion and finger cymbals. $3.95-$199. landofnod.com.
Puppet Show – Also from Land of Nod (which hosts a plethora of toys for imaginative play) comes the Off-Broadway Puppet Theater, a fabric "stage" that hangs in the doorway for kids to put on their own puppet show. $39. landofnod.com.
Go Local
Support local merchants and your kids' imagination at the same time this year. Below are just two of many local business owners whose inventory rallies that of the big box shops.
Handmade Clothing and Toys – Crown Point-based after8handmade makes a variety of clothing, toys and accessories in cute, trendy patterns. For the girls on your list try the "kidfinity" scarves, dresses, and chapstick holder keychains. The boys will get a kick out of the superhero capes/masks, monster stuffed animals and canvas wallets. (Order now; availability may be limited closer to Christmas.) Find after8handmade on Facebook or at craft shows at Crete Church (Dec. 7) and Clark Middle School (Dec. 14).
Quirky Toys – Alice's Garden Toy Boutique in Chesterton carries old-school toys like the Miss Weather Colorform Dress-up Set and Shrinky Dinks, along with new, one-of-a-kind items like wooden kitchen sets, rocking horses and board games you've never heard of. Visit Alice's Garden Toy Boutique at 206 S. Calumet Ave., Suite B, in Chesterton.
Meet our Bloggers
We've all gotta eat-might as well have some fun in the kitchen! Check here for recipes, cooking with kids, food finds, and more.
Rick Kaempfer's business card says author/writer/blogger, but his real job is "stay-at-home-dad."