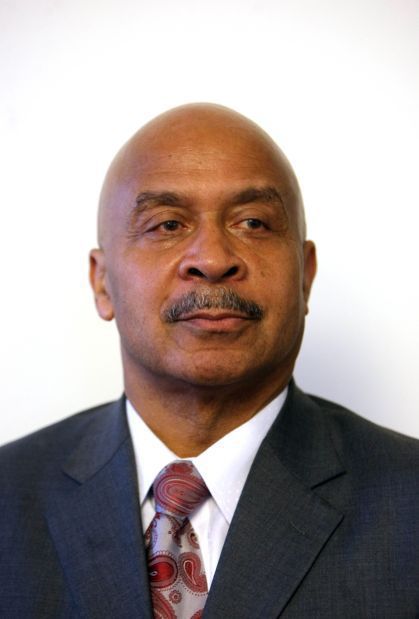 Having sought election to this office in the past, my passion and concern for excellence in the Lake County Sheriff's Department and in the position of Lake County sheriff remain constant.
To that end, I have continued to use my knowledge of law enforcement and skills to both serve and volunteer as a resident throughout Lake County to ensure both the safety and viability of our communities, families and schools.
My military experience has afforded me specialized training and top-secret security clearance with the military and law enforcement, which has enabled me to look at public safety from additional perspectives.
As the sheriff, I will be proactive in protecting the citizens of Lake County. I urge the citizens to look at the recent natural disaster in Houston, Texas, and even at the East Chicago Post Office pipe bomb incident. With these things in mind, we must start, immediately, looking at and preparing for natural disasters and urban terrorism (while supporting qualified and trained candidates). This will be a major concern for years to come.
In addition to my training and qualifications, integrity, honesty, dedication, transparency and respect are strong qualities you will find in me. I have served numerous years in law enforcement and many years as an administrator in both law enforcement and in the military.
Being elected as sheriff, you will have my undivided attention and dedication because I bring no political ties or promises to this campaign. This enables me to focus on what is important for all citizens of our community.
As the next Lake County sheriff, the concerns that will be addressed are public safety, increasing the moral of each employee, professionalism and integrity for all employees, bridging the gap between our communities and our police and correctional officers, establishing strong relationships with federal, state and local agencies (which will result in mutual respect, trust and increased desire to move and stay in Lake County) and finally, taking the sheriff's department in the right direction.
I will continue to be respectful to the precinct organization because. The precinct committee person's position is, often times, a thankless position. They are our first line leaders in the community. They are our eyes and ears to a better community. I am hoping all precinct leaders take my heartfelt request seriously and assist the department with establishing our yearly goal and objectives.
Additionally, we will connect with local leaders to provide the necessary tools to strengthen our law enforcers. In order for a law enforcer to serve the community in excellence, we need to be certain programs are in place to address individuals' physical, emotional and spiritual fulfillment.
I will personally request numerous programs and aid from community leaders in developing voluntary interaction to strengthen the law enforcer.
This will allow the law enforcer an opportunity to vent, reflect, refresh and to grow individually and as a department.
The final comment relates to adequate and updated threat management training. Let's prepare all of our officers with the training and equipment necessary to do their job and feel comfortable at all phases of completing their mission to serve and protect.