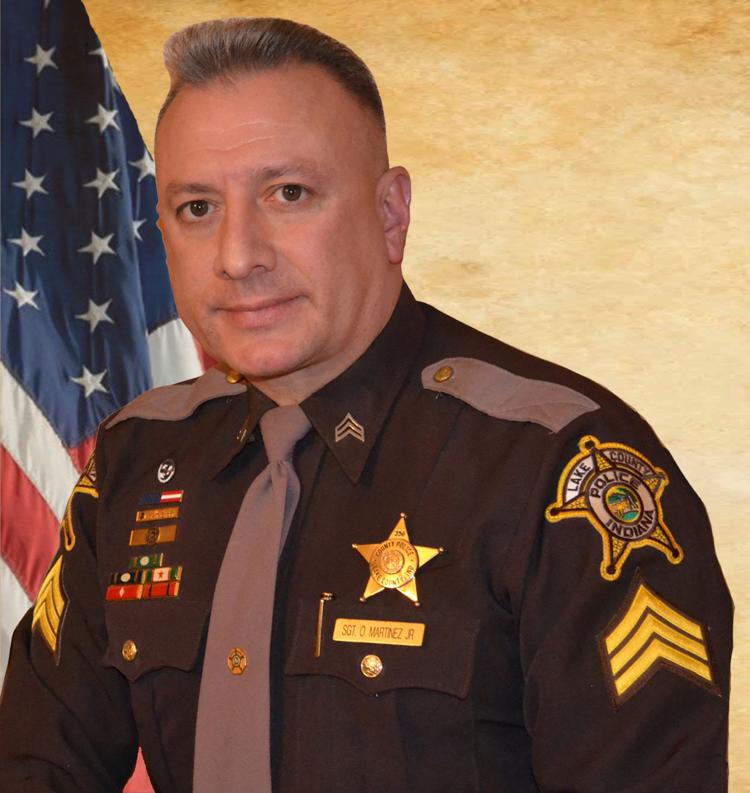 The Lake County sheriff is an elected position, but it cannot be a political position. The sheriff's department is at one of its lowest points because the hardworking men and women of the force have had to do their jobs with one eye on the street and the other eye over their shoulders. I am running for sheriff because I believe the best way to rebuild the Lake County Sheriff's Department is to lead by example and to give each and every police officer the ability to serve the community as well as protect it.
Before I took my oath as a law enforcement officer, I was an ordinary kid from East Chicago. I saw the cost and the pain which crime brings to a community before I ever picked up a badge. To me, being a law enforcement officer means being a community leader on every patrol. It means having both the experience and knowledge to tell the difference between a civilian and suspect. It means winning the trust of the people you protect, not demanding respect because of your position. Bringing that back to the Lake County Sheriff's Department has to start at the top, and that is my vision as a candidate for the office of sheriff.
If elected, I want to give my fellow police officers the same assistance and advantages I have been lucky to receive in my years as a Lake County police officer. I want to provide better training, clearer practices and procedures and the integration of state-of-the-art technology to make our department more efficient and to provide the support to other Lake County cities and towns so that we may focus on solving crimes and getting results.
I want our officers to not simply stop crime but also give troubled individuals a second chance and bring the community into our work. I want to make our operations as accessible, interactive and open as possible, even conducting yearly audits of our budget to give our communities and taxpayers the peace of mind that we are out there every day doing the job that we have sworn to do.
For me, these are not just promises. I have served with distinction in the Lake County Sheriff's Department, moving my way up from a patrol officer to an undercover narcotic task force officer and the deputy commander and supervisor of several units and departments within the force. I have served on the street, and I have served as an instructor using my experience to make my fellow deputies better officers and better leaders.
Most importantly, I have had the chance to be a husband, a father of three wonderful children and have taken an active part in youth groups and sports groups. I have had a great career, not only because of my abilities but because I have had the support of dozens of men and women who gave me advice, training and wisdom — not to mention protection in the line of duty.
I believe we can raise the reputation and morale of the Lake County Police Department by recognizing it is about more than one person; it is about working together with our fellow officers, and within our communities, to make a difference in everything we do.
I am running for Lake County sheriff because I think it is time to lead by example and get the job done.