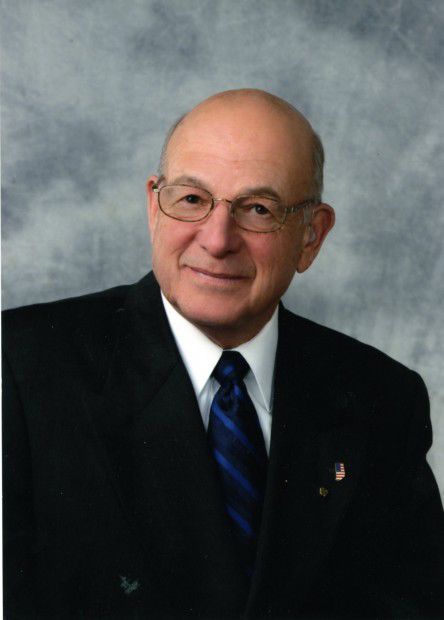 I have announced my candidacy to complete the unexpired Lake County sheriff's term that ends Dec. 31, 2018. I'm running in the Lake County Democratic precinct caucus next Saturday.
As a proud, lifelong Democrat, I understand we must declare a party to run for public office, but I also believe once the election is over, the Lake County sheriff should get the politics out of policing.
With two decades of experience as a Lake County commissioner, I know how to run an office. I will work on day one to restore the public's confidence in the office of sheriff.
It is imperative that the Lake County sheriff supports the good work that is done each day by the brave men and women wearing the Lake County sheriff's uniform. I pledge to vigilantly support proven police tactics, utilize every resource to protect our communities and work to end the U.S. Department of Justice oversight of our county jail.
The Lake County Sheriff's Department is comprised of more than 500 employees. The sheriff oversees the county police, corrections, court security and animal control divisions. Each of these hard-working, dedicated law enforcement officials deserve to have a sheriff who has the administrative experience to lead, who will rise above politics and who demonstrates integrity and character that matches that of the employees.
As Lake County sheriff, I will immediately initiate a team to aggressively attack the opioid, fentanyl and heroin epidemic that is plaguing our Region. I will continue to be a strong supporter of the Lake County Sheriff's Department's participation in the High Intensity Drug Trafficking Area, a federal designation that encourages cooperation and provides valuable resources to support federal, state, county and local law enforcement coordination efforts to fight gangs and drug dealers who are so harmful in our county.
As an administrator, I am very qualified to restore the public's trust in our Lake County sheriff's office because of my proven experience as a Lake County commissioner. As Lake County sheriff, I will be singularly focused on providing the highest level of public safety that residents, businesses and visitors of Lake County expect and deserve.
I pledge to surround myself with a professional leadership staff that is singularly focused on crime fighting and actively engaging in community policing to prevent crime before it happens.
I also have proven experience bringing people and groups with different ideas together toward the success of a common goal. I will use this leadership and administrative experience as Lake County sheriff because I know that the strength of this office comes from building trusting relationships with citizens, businesses, law enforcement and government officials from throughout our Region. We must all work together toward our common goal of keeping Lake County safe and secure.
In closing, I am running to complete the unexpired term as Lake County sheriff and will be focused solely on these duties and responsibilities because I am not running for public office in 2018. It is time to get the politics out of policing and restore the public's trust of this essential office. I will work on day one to do everything possible to honorably and effectively support the men and women who wear the uniform and risk their lives protecting and serving Lake County.