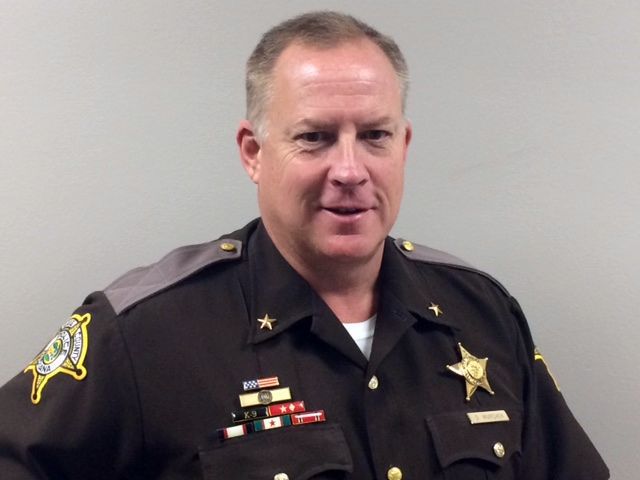 It is my goal to become the next Lake County sheriff in the upcoming caucus, and I intend to serve as sheriff for the next full term.
I will bring in an outside chief of police, who is highly qualified with a proven track record. Bringing in a new chief will bring a fresh perspective and a new way of doing things. Accountability and innovation will help to restore trust in our department and its leaders. Our community and our officers deserve nothing less.
My wife, Alisa, who is a nurse, and I feel strongly about being involved in our community and especially in giving back. Becoming the Lake County sheriff will give me the opportunity to use my 30-plus years of experience to serve and protect while making changes to the Lake County Sheriff's Department to restore community trust.
I have been fortunate to have worked on several police departments and have begun my 23rd year with the Lake County Sheriff's Department. Currently, I hold the rank of deputy chief of police. It is my job and responsibility to oversee the day-to-day operations of the Lake County police, the Lake County Jail and the Lake County Animal Control. Although I have many years of administrative experience involving strategic planning, budgeting and community policing, I pride myself on still wearing the uniform, going out to work the streets side by side with the men and women of the Lake County Sheriff's Department.
Regardless of title or rank, I am most proud of being a police officer.
As a leader, I would not ask anyone to do anything I could not or would not do. Leaders lead by example. I will be a hands-on sheriff with a hands-on administrative staff. I will faithfully represent the department and the community and will demand the same dedication and commitment from all my officers.
Throughout my years in law enforcement, I have learned many things and have grown from each experience. I have arrested serious, violent offenders who harmed innocent victims and brought great pain to the community. But I also have had the privilege and the honor of helping those in need. I have rescued people from dire situations and saved lives — both human and animal, most recently a dog trapped in a burning vehicle. It helped confirm my belief that regardless of rank or title, a first responder responds.
As the next sheriff, I pledge to use my experience in law enforcement to make real changes that will positively affect the Lake County Sheriff's Department and all of Lake County. I will ensure the department will be inclusive and give a voice to everyone. I will promote strong partnerships between law enforcement and groups such as schools, clergy, labor unions and civic organizations, to ensure there are multiple voices at the table.
I will create a Citizens Advisory Board.
In addition, I will work toward a strong community policing policy.
Police officers will get out from behind a desk and into the neighborhoods and onto the streets. Officer training will be ongoing, with emphasis on cultural diversity training and conflict resolution. Mentoring programs will be put in place to help nonviolent, first time offenders find the right path and avoid incarceration. Military veterans should be given hiring priority. Cost savings and reducing duplication of services is a must.
The residents of Lake County deserve a law enforcement professional with administrative know-how combined with real-world experience to ensure the safety and security of all Lake County citizens. I will bring in an outside chief of police to help right the ship and move the sheriff's department in the right direction.
I ask for your support in becoming sheriff of Lake County.