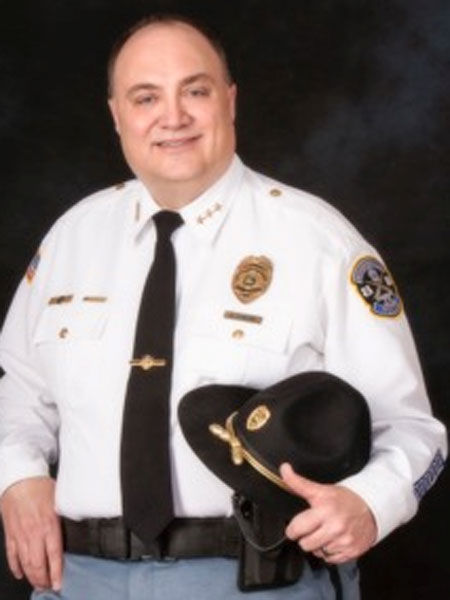 Today, I seek your support for Lake County sheriff.
As chief of police for Schererville, I take pride in my department, supervising sworn officers and civilians who serve with dedication and compassion.
As president of the District One Law Enforcement Council, I see the importance of developing partnerships with our businesses, social service agencies, government and faith-based organizations. Together, we can create a countywide community policing initiative that makes us safer and our communities stronger.
As your candidate for Lake County Sheriff, I bring integrity, honesty and experience to the office.
Law enforcement is in my blood.
The Dowling family has served the public for more than 50 years.
My grandfather was a long-time mayor of Hammond. My father served as a sworn officer and later as Hammond's top cop. Brothers, Jim and Don, are retired police officers. Dan is a retired Hammond firefighter. My uncles — Bob, a Hammond cop, and Bill, a reserve officer — round out the clan.
I began as a Schererville patrol officer in 1984, working my way up to detective, patrol commander and deputy police chief before assuming the role of chief in 2005.
My greatest pride is knowing officers carry out their duties with honesty, compassion and respect.
It matters that every person is treated humanely.
It matters that officers and staff are valued in their service.
As sheriff, my goal is to serve and protect all of Lake County's 496,000 residents, breaking down barriers while reducing crime.
I bring 33 years of law enforcement experience to the job — nearly 20 of those in administration. I have a dedication to serve and commitment to leave the department better than I find it.
During my tenure, I've served as interim director for the High Intensity Drug Trafficking Area, achieved CALEA Accreditation for the Schererville Police Department and trained in investigative techniques and fraud investigations.
Our CALEA accreditation is a source of pride for the town and its police force.
The gold standard in national accreditation, CALEA recognizes departments that meet the rigorous standards of professionalism, stewardship, integrity, diversity, independence, continuous improvement, objectivity, credibility, consistency, knowledge, experience, accountability and collaboration.
These are the qualities I expect of all those who protect and serve.
When it comes to choosing the next Lake County sheriff, this department needs a law enforcement professional who serves the public and an administrator who maximizes performance.
I am prepared to implement a 90-day plan that:
•Restores credibility and quality policing.
Creates fiscal accountability and responsible leadership.
Establishes expectations and employee excellence.
Policing in the 21st century is challenging. To be successful, we must think and act differently. As Lake County sheriff, I will:
Promote trust and ensure legitimacy.
Develop comprehensive and responsible policies.
Balance technology with local needs and privacy.
Support community-based partnerships that help reduce crime.
Emphasize effective training and education.
Endorse practices that support officer wellness and safety.
It is time to move the sheriff's department forward, partnering with community organizations and businesses that have a vested interest in public safety while fostering solid relationships with our residents.
Amid a crowded field, I am the only candidate with the experience and record to be the next sheriff.
I am ready to assume leadership as Lake County sheriff.