MARC CHASE: Christmas classic finds new inclusiveness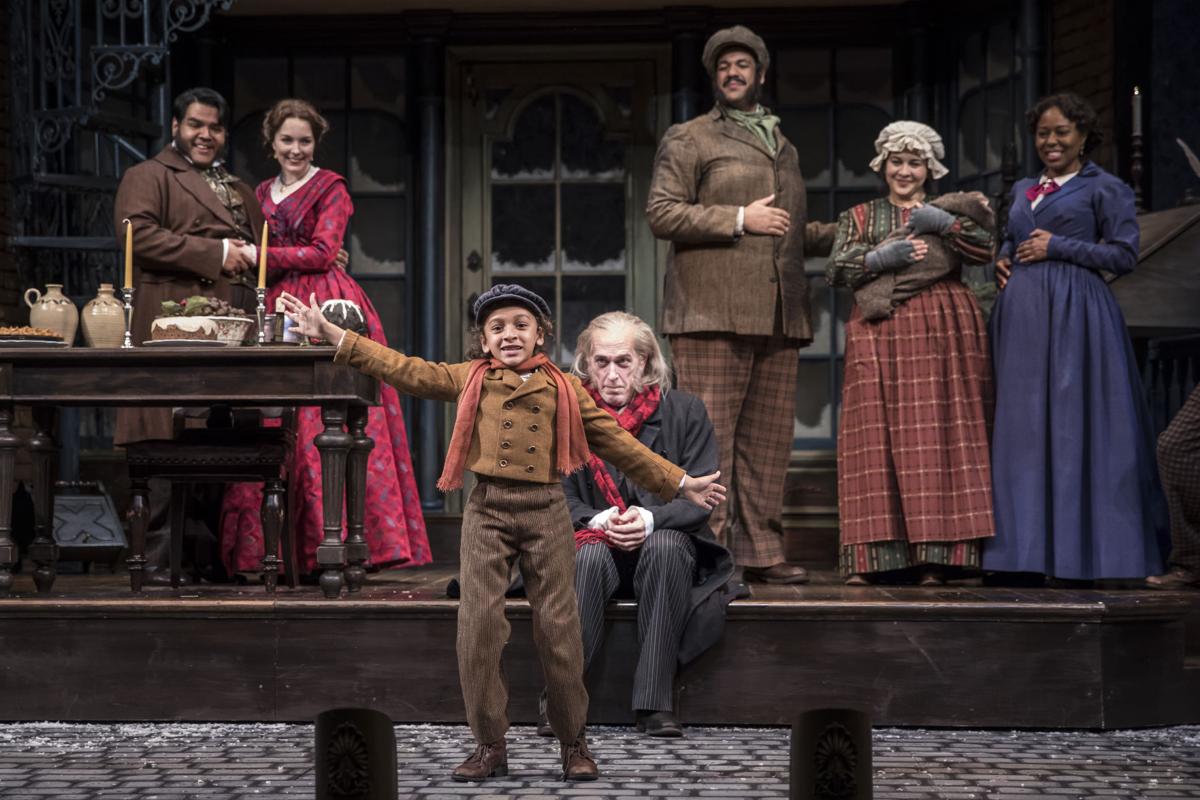 Most people enjoy seeing — in some cases even long to witness — themselves in the art forms that make life in a civilized society interesting.
We look for our faces in paintings and connect with movies and plays by finding our own life circumstances in fictional tales.
The best art forms find timeless ways to connect with us in this way.
For this reason, I've always been fascinated with the classic human conditions of greed, poverty, charity and redemption that arise from the classic holiday book, play and movie, "A Christmas Carol."
This year, Chicago's Goodman Theatre production of the play connected directly with me — and countless other members of our society — in new ways through inclusiveness of its characters.
It's a lesson worth noting for all of us; art becomes so much more meaningful when it reaches out and attempts to include everyone in its message throughout the ages.
The Goodman's production did so by adding color and flexibility of character that didn't threaten or change — indeed enhanced — the steadfast story line.
Regular readers of my column know I'm the father of four children, two of whom came into my family fold through adoption.
My two youngest children, 2-year-old son Aidan and 5-year-old daughter Izzy, though I barely notice it myself anymore, happen to be black. My oldest two sons, 14-year-olds Nolan and Connor, happen to be white.
It's not the norm for family makeup in our society, but it's also becoming more common as adoption thankfully becomes more of a family architect.
I was intrigued to see the Goodman's "A Christmas Carol" appear to embrace this evolution in our society.
It happened with several scenes involving the character Bob Cratchit. Anyone familiar with the classic tale will remember Cratchit is the good-natured but overworked and impoverished clerk of Ebeneezer Scrooge, a cruel and greedy money lender in mid-1800s England.
Families with a variety of skin hues were virtually nonexistent in that period in history.
At first, I chuckled a bit during a Dec. 2 Goodman performance when Cratchit returned home from work on Christmas Eve to a litany of children, some black and some white, greeting their Papa with endearing hugs.
The chuckle, because of the scene's familiarity to the after-work greetings I receive from my own little ones, gave way to much deeper thoughts and lessons.
"A Christmas Carol" persists as a staple holiday classic because its themes of toilsome greed and triumphant charity continue to live in our society.
But the Goodman's casting, intentionally or not, took our ability to connect with the storyline to new and meaningful levels.
It did so through more than just the casting of Cratchit's family.
When the Ghost of Christmas Past takes Scrooge back in time to view images of his childhood, an African-American boy, actor Cameron Goode, played young Scrooge, even as Larry Yando, who is white, reprised his role as adult Scrooge.
And it went beyond an inclusiveness of skin color.
In the original story, Scrooge's nephew Fred works to change the heart of his greed-hardened uncle.
In the Goodman production, Fred was replaced with Frida, a niece who fulfills an identical role and dialogue.
Meanwhile, Paris Strickland made her Goodman debut in the classic role of Cratchit's son, the ailing but holiday-spirited Tiny Tim.
Beyond being a person of color and a girl, the fourth-grader also made national headlines for her story of surviving neuroblastoma, a rare form of cancer that can ravage the central nervous system.
In an era in which we've become all-too familiar with a perceived "war on women," and at times an escalation of tension between people of varying cultures and skin colors, the Goodman hit a poignant note with this year's "A Christmas Carol" production.
Anyone attending the 2017 iteration of the play was treated to the classic tale, setting, costumes and timeless message of overcoming the worst of our nature with the best of what we can feel, say and do as people.
But this year, more people among us were allowed new opportunities to see ourselves in this great dramatic masterpiece.
It's a lesson purveyors of the arts — and society at large — should take to heart.
The Goodman deserves a standing ovation for finding new ways to bring us all together.
Merry Christmas and happy holidays to all creeds, colors and cultures of our great Region, state and nation.