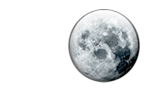 Web Search powered by
YAHOO!
SEARCH
Clarity Wireless
729 Main St , Schererville, IN 46375
219-865-2300
Business Overview
Clarity Wireless is an Authorized Verizon Wireless retailer serving Northwest Indiana for over 20 years!
Special Offers & Events
Call or stop in today.  219-865-2300
Find Us
Video Profile
Business Hours
| | |
| --- | --- |
| Sun | 11:00 am - 4:00 pm |
| Mon | 9:30 am - 7:00 pm |
| Tue | 9:30 am - 7:00 pm |
| Wed | 9:30 am - 7:00 pm |
| Thu | 9:30 am - 7:00 pm |
| Fri | 9:30 am - 6:30 pm |
| Sat | 9:30 am - 5:00 am |
Recent Photos
More About Us
More About Us
"Can You Hear Me Now" is more than just a slogan. It reflects our commitment to deliver the most reliable wireless network in America. And it's not just our Network that earns praise. We have been identified as one of the best run companies in America. Many industry analysts consider us the standard by which other wireless companies are measured.
Verizon Wireless operates the nation's largest 4G LTE network and largest, most reliable 3G network. Whenever and wherever customers need it, the signal will be there. We build and manage networks that keep you connected to your world wherever you are.
Nation's Most Reliable Wireless Network
Verizon Wireless has invested more than $70 billion since it was formed in 2000 – on average more than $6 billion every year – to increase the coverage and capacity of its premier nationwide network and to add new services. Verizon Wireless currently serves 108.7 million total wireless connections, including 92.2 million retail customers and 16.5 million wholesale and other connections.
We Test Our Network Every Day Verizon Wireless' 'most reliable network' claim is based on network studies conducted by test men and women who drive 100 specially-equipped vehicles more than 1 million miles annually to test network performance, call quality, and data network performance.
Ensuring the Network Meets High Call Quality Standards These test men and women conduct more than 3.5 million voice call attempts and more than 19 million data tests annually on Verizon Wireless' network and the networks of up to seven other wireless carriers.
No Wireless Provider Stands Behind You Like Verizon Wireless
At Verizon Wireless we stand behind our service. If you're not completely satisfied, you can return your device and cancel service within 14 days of activation and pay no early termination fee.