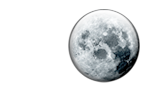 Web Search powered by
YAHOO!
SEARCH
Clowns Etc.
Serving the Calumet and South Chicagoland Areas , Hammond, IN 46323
219-844-2858
Business Overview
For more than 30 years Clowns Etc. has been providing the Calumet Region of Northwest Indiana & South Chicagoland with fun, family entertainment for children and adults of all ages!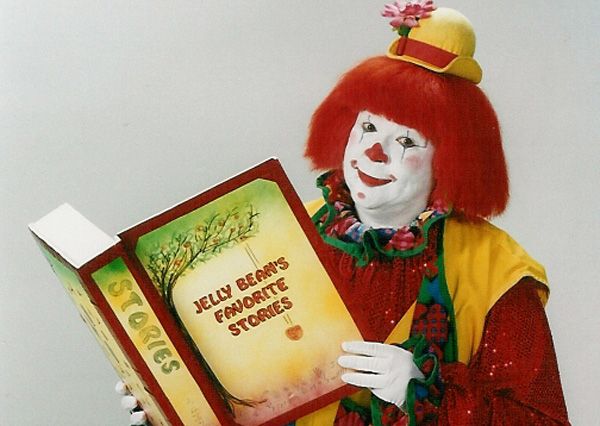 Special Offers & Events
Our parties and special events feature: Clowns, Puppets, Storytelling, Comedy Magic, Face or…
Call today for more details: 219-844-2858!
Jelly Bean the Clown has been clowning since 1977 and has an extensive background of experie…
More Offers & Events
Recent Photos
About Us
We specialize in children's entertainment -- such as birthday parties, church occasions, library shows, and school events. For a child's party, we provide a 1-2 hour presentation, including a magic show (which entertains everyone aged three and up) and your choice of face/hand painting or balloon animal sculptures.

A one-hour party can entertain up to 20 children with our magic show, and either painting or balloons. If you are planning on having a party of more than 20 children, want additional entertainment, or if you just would like to have Jelly Bean present for a longer time, we will plan a custom event that meets your time, arrangements and party theme. For a family, corporate picnic, or outdoor event we include parachute games -- non-competitive games that everyone can play.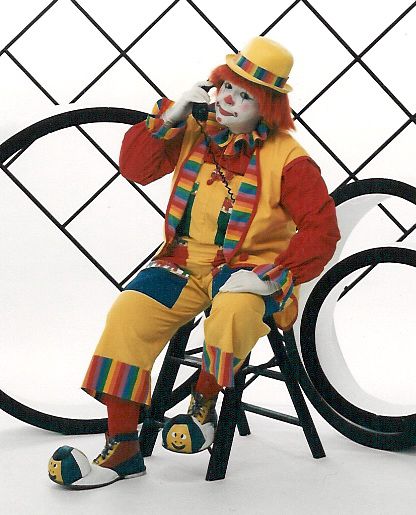 Our Parties & Special Events Feature:

• Clowns
• Puppets
• Storytelling
• Comedy Magic
• Face or Hand Painting
• Parachute Picnic Games
• Animal Balloon Sculptures
• Clown Ministry Programs


About Jelly Bean
Jelly Bean has been clowning since 1977 after taking a Clown Course at the Purdue University Calumet Campus. In 1980 she quit her position as Administrative Assistant to the President of a local company to pursue clowning on a full-time basis. In 1981 she began to teach at the University of Wisconsin, LaCrosse, Clown Camp® program. She has been on staff regularly since that time.

In 1990 Jelly Bean was a delegate to the International Clown Summit in Dalkeith, Scotland -- and was the first woman president of the World Clown Association in 1990-91, for the first international convention held in Bognor Regis, England. In 2005, Jelly Bean clowned at the World's Fair in Aichi, Japan.

She's a member, and past president of Calumet Clowns and Michiana Clowns. Jelly Bean does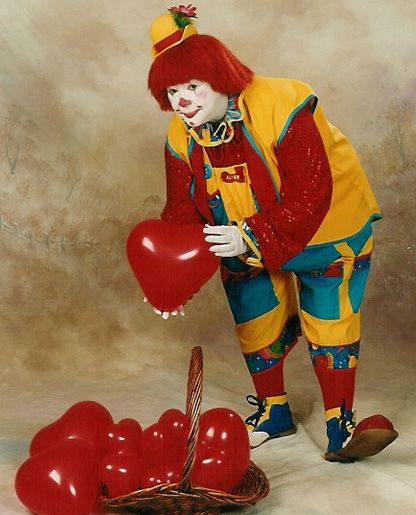 over 200 parties a year and has performed and lectured for:

• Clowns of America International
• World Clown Association
• International Clown Hall of Fame
• Fellowship of Christian Magicians
• IMPACT Clown Ministry Conferences
• Midwest Clown Association, and
• Numerous clown clubs and alleys


---