Address
Serving the Calumet and South Chicagoland Areas
Hammond, IN 46323
Last Updated: October 27, 2014
About Clowns Etc.
For more than 30 years Clowns Etc. has been providing the Calumet Region of Northwest Indiana & South Chicagoland with fun, family entertainment for children and adults of all ages!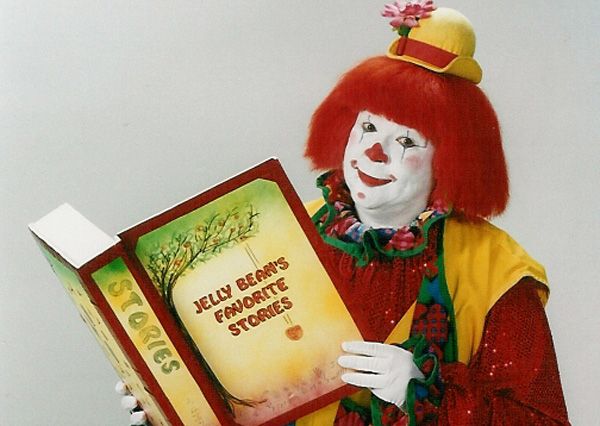 Accepts:

Business Checks

Cash
Tags: clowns, parties, balloons, face painting, facepainting, family events, birthday parties, corp parties, clown classes, clown ministry, grand openings, magic, open house, picnic, comedy, animal balloons, story telling, storytelling, party entertainment, entertainment
Clowns Etc. Special Offers & Events
About Us
We specialize in children's entertainment -- such as birthday parties, church occasions, library shows, and school events. For a child's party, we provide a 1-2 hour presentation, including a magic show (which entertains everyone aged three and up) and your choice of face/hand painting or balloon animal sculptures.

A one-hour party can entertain up to 20 children with our magic show, and either painting or balloons. If you are planning on having a party of more than 20 children, want additional entertainment, or if you just would like to have Jelly Bean present for a longer time, we will plan a custom event that meets your time, arrangements and party theme. For a family, corporate picnic, or outdoor event we include parachute games -- non-competitive games that everyone can play.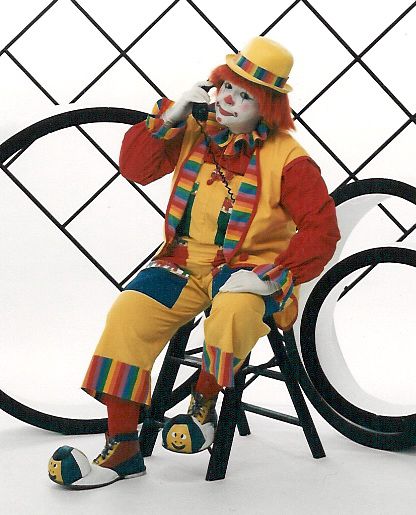 Our Parties & Special Events Feature:

• Clowns
• Puppets
• Storytelling
• Comedy Magic
• Face or Hand Painting
• Parachute Picnic Games
• Animal Balloon Sculptures
• Clown Ministry Programs


About Jelly Bean
Jelly Bean has been clowning since 1977 after taking a Clown Course at the Purdue University Calumet Campus. In 1980 she quit her position as Administrative Assistant to the President of a local company to pursue clowning on a full-time basis. In 1981 she began to teach at the University of Wisconsin, LaCrosse, Clown Camp® program. She has been on staff regularly since that time.

In 1990 Jelly Bean was a delegate to the International Clown Summit in Dalkeith, Scotland -- and was the first woman president of the World Clown Association in 1990-91, for the first international convention held in Bognor Regis, England. In 2005, Jelly Bean clowned at the World's Fair in Aichi, Japan.

She's a member, and past president of Calumet Clowns and Michiana Clowns. Jelly Bean does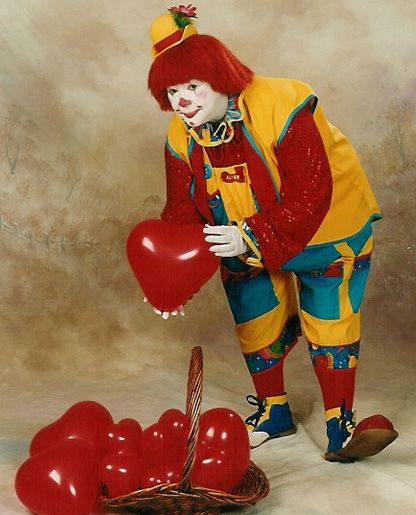 over 200 parties a year and has performed and lectured for:

• Clowns of America International
• World Clown Association
• International Clown Hall of Fame
• Fellowship of Christian Magicians
• IMPACT Clown Ministry Conferences
• Midwest Clown Association, and
• Numerous clown clubs and alleys


---

Clowns Etc. Offers & Events