Address
2142 Hickory St. Suite A
Portage, IN 46368
Last Updated: June 26, 2014
Hours
| | |
| --- | --- |
| Sunday | Closed |
| Monday | 6:00 am - 6:00 pm |
| Tuesday | 6:00 am - 6:00 pm |
| Wednesday | 6:00 am - 6:00 pm |
| Thursday | 6:00 am - 6:00 pm |
| Friday | 6:00 am - 6:00 pm |
| Saturday | 6:00 am - 6:00 pm |
About Custom Designers Inc.
Ever since Custom Designers Inc. was founded, we have established our reputation as one of the leading commercial and residential painting companies in Northwest Indiana.

When you trust your home or business painting needs to Custom Designers Inc., you are guaranteed high quality painting services from one of the top area painting providers and product selection from some of the top brand names in the painting industry. We know exactly which tools are required for each contract and provide free consultations about your commercial or residential painting needs before beginning the job.

So even if you know nothing about painting, the talented staff at Custom Designers Inc. can assist you in discovering the painting services that you need.

Our promise to our customers is as follows:

• We will never rush a residential or commercial painting job.
• We will use top quality paint and tools to complete your contract to your satisfaction.
• We will never leave any tools, stains or materials behind that you must clean up.
• We will always stand behind our work and take pride in your painting service.
• Our company motto is to treat our customers like "Family" and always go above and beyond to assure 100% satisfaction.

We are proud members of the Portage Chamber of Commerce, NFIB, and the Better Business Bureau.

We also have financing available through 1st Source Bank. Now, giving your home a complete makeover is possible! Just call 219-762-3834 and talk to Priscilla Warwick!



Accepts:

Cash

Check

Financing Available
Tags: custom designers, painting company, painting contractors, contractor for exterior painting, contractor for interior painting, exterior painting contractors, interior painting contractors, painters, interior painters, exterior painters, top painting company, residential painting company, exterior painting company, local painting company, best painting company, professional painters, professional painting company, top referred painting company, most referred painting company, local exterior painting company, local interior painting company
Custom Designers Inc. Special Offers & Events
Residential and Commercial Painting in NWI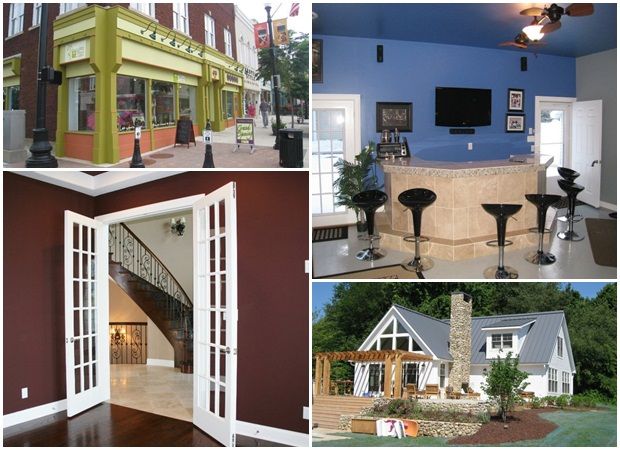 As an Industry leading painting specialist, our commitment to customer service and product quality is second to none.

We are a fully-insured and licensed painting company with the staff and materials to complete a painting project of any size. Our professional painting staff members must go through a rigorous quality and criminal background check to ensure that you get only the safest and highest quality services. Some of Custom Designers Inc.'s past clients have commented on the courteousness of our professional painting team and the speed and efficiency of our services. If you are searching for a painting company that involves courtesy and professionalism with every contract that they perform, Custom Designers Inc. is your #1 choice.

When you choose Custom Designers Inc. for your commercial or residential painting contractor, you are making the smart choice of a company that you can trust. Our past clients will tell you that they received only the finest and timeliest services, backed up by a long standing company name and dedication to integrity.

Please visit our website at www.customdesignersinc.com for more information, or call us for a FREE ESTIMATE at 219-762-8388
Custom Designers Inc. Offers & Events
Email Custom Designers Inc.