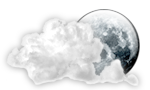 Web Search powered by
YAHOO!
SEARCH
De Young Interiors
8365 Wicker Ave , Saint John, IN 46373
219-365-8362
It's never been more fun and convenient to pick out your brand new furniture!  And...with the help of our professional design team, we can help you create the room of your dreams!
Ends June 2nd. 219-365-8362.
0
Local customer endorsements