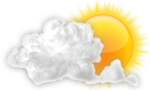 Web Search powered by
YAHOO!
SEARCH
Energy WiseGuys LLC
10501 W 133rd Ave , Cedar Lake, IN 46303
219-374-7289
Business Overview
Energy WiseGuys LLC Is a BioBased Spray Polyurethane Foam Insulation & Applegate R Latex Injection Foam certified dealer and Stabilized Dense Packed Cellulose installer that provides green, renewable, sustainable insulation solutions for residential, commercial and industrial structures. Energy WiseGuys LLC designs, installs, and services the most energy efficient Heating, Cooling, and Domestic Hot Water systems available.
Find Us