Address
Serving Hammond and surrounding areas
Hammond, IN 46327
Last Updated: September 23, 2014
Hours
| | |
| --- | --- |
| Sunday | 8:00 am - 5:00 pm |
| Monday | 8:00 am - 5:00 pm |
| Tuesday | 8:00 am - 5:00 pm |
| Wednesday | 8:00 am - 5:00 pm |
| Thursday | 8:00 am - 5:00 pm |
| Friday | 8:00 am - 5:00 pm |
| Saturday | 8:00 am - 5:00 pm |
Special hours: Peak Season Hours: 7am-7pm Monday-Friday
About Howard's Tree Service, LLC.


Howard's Tree Service, LLC has proudly served the community since 1989 by providing tremendous customer service for our valuable customers. Locally owned and operated by Jim Howard, who has 24 years of professional tree care experience and expertise, Howard's Tree Service, LLC is an insured and bonded business that provides quality work at a fair price for residential customers and commercial clients.

Contact Howard's Tree Service, LLC today to schedule an appointment, or to find out more information about our tree trimming, stump removal, and firewood services. You also can visit our website at www.howardstreeandstump.com.

Monday through Sunday, we are available from 8:00 A.M. until 5:00 P.M. Our peak season hours are 7:00 A.M. until 7:00 P.M., Monday through Friday.

We are a locally owned and family operated business. Our services at Howard's Tree Service, LLC include:

* Deadwooding
* Lot Clearing
* Mulching
* Tree Pruning
* Snow Removing
* Storm Damage Cleaning
* Stump Grinding
* Stump Removing
* Tree Removing
* Tree Trimming
* Planting
* Wood Chips

We also offer insurance work projects. We provide seasoned and unseasoned firewood and woodchips to clients. We even have special firewood packages and deals for campers.
Accepts:

American Express

Cash

Check

Discover

MasterCard

Visa
Tags: howard's tree service, llc., tree care, tree service, tree trimming, tree pruning, tree removal, stump grinding, stump removal, lot clearing, mulching, storm damage, damage cleaning, fire wood
Howard's Tree Service, LLC. Special Offers & Events
More About Howard's Tree Service, LLC
We have served Hammond, Calumet City and Calumet Park, Burnham, Lansing, Northwest Indiana and Chicagoland for more than 20 years with the best in tree trimming, tree removal, and stump grinding and removal services. The residents have come to depend on us for quality work completed in a timely manner. During each project, the owner ensures the work is done safely and efficiently.
For your protection, we are an insured, certified, bonded and licensed state business. We are locally owned and offer free estimates. We also do snow plowing and blowing, ice removal and salting for residential and commercial clients.
Our specialty is storm damage clean-up with the removal of trees and branches. Our severe storms cause havoc with wind, snow and ice conditions rooting up trees and breaking off branches onto homes and places of business. We're here to help. Contact us today to schedule an estimate or one of our services.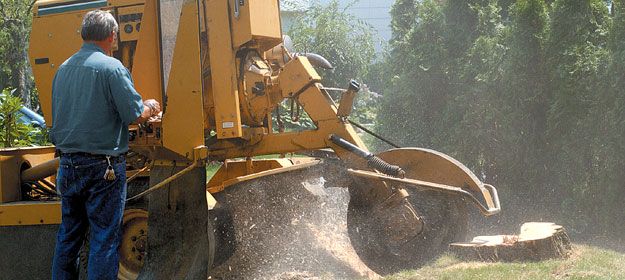 Howard's Tree Service, LLC. Offers & Events
Email Howard's Tree Service, LLC.