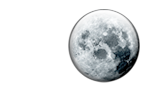 Web Search powered by
YAHOO!
SEARCH
Mickey's Car Barn
1300 Erie Ct , Crown Point, IN 46307
219-663-2300

Specializing in Classic Corvette Restoration, Mickey's car barn is widely recognized as being a top leader in the industry.
With decades of experience to draw from, we can take your project from any stage and produce a show winning quality vehicle you can be proud of.
We work exclusively on Corvettes manufactured form 1953 through 1973.
Your satisfaction is something we strive to deliver.
Our goal is to present you a new Corvette as it was the year it was produced in St. Louis by General Motors.
Please take a moment and get to know us through our work.
Mickey's Car Barn
219-663-2300
1300 Erie Ct , Crown Point, IN 46307
http://www.mickeyscarbarn.com/
As you may know personally, or certainly you have heard how grueling this is for most hobbyists.
We really take it seriously and specialize in the preparation of your Corvette for this.
We have found the best way to approach this is to actually conduct the test over and over with the intention to force any failures in our shop and to eliminate any marginal operating items before you arrive at the event.
Mickey's Car Barn
219-663-2300
1300 Erie Ct , Crown Point, IN 46307
http://www.mickeyscarbarn.com/