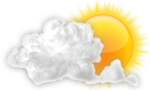 Web Search powered by
YAHOO!
SEARCH
Celebrating 50 Years of Outstanding Service
Midwest Family Federal Credit Union
2832 Willowcreek Rd , Portage, IN 46368
219-763-5640
Business Overview
Midwest Family Federal Credit Union is a not-for-profit, co-operative financial institution offering a full line of banking products and services. Hours: Lobby: Monday - Friday, 8:00 am - 5:00 pm Drive-Up: Monday - Friday, 8:00 am - 6:00 pm; and Saturday, 8:00 am - noon
Special Offers & Events
Find Us
Video Profile
Recent Photos
About Us
Midwest Family Federal Credit Union is a not-for-profit, co-operative financial institution. Our full line of products and services includes free checking, simple savings, and smart loans - all at excellent rates combined with experienced, quality service.

We keep your money local and re-invest in our Porter County community.

Unlike a bank, our earnings don't pay executive bonuses - they are returned to our members in the form or lower loan rates, higher deposit rates, and other services and benefits. You'll get the same product selection and federal insurance on your deposits that big banks offer, but at far less cost to you and greater benefit to your community. Anyone who lives, works, worships, attends schools, or volunteers in Porter County, Indiana is eligible to join.

Loans and Financing

Home Equity Loans: Home equity loans can be used for all sorts of things. You can renovate your home and increase its value. You can replace your leaky roof. You can get a new car. You can pay for your child's college education. The possibilities are endless.

Titled Vehicle: Whether you are looking to buy a new or used car, truck, van, or RV let us finance your loan for less. A Midwest Family FCU Vehicle loan will meet or beat all of your purchasing needs. We offer low rates, 100% financing, quick approval and terms up to 72 months.

Line of Credit: Line of credit loan may be used for overdraft of a share draft account or for whatever your need. It is a revolving line of credit that allows you to borrow as often as you wish, within the approved dollar limit.

Products and Services

FREE CHECKING
Our Share Draft (Checking) accounts offer all of these great benefits, as well as quarterly dividends:
•No minimum balance requirement
•No monthly fees
•No per check charges
•Unlimited check writing
•Earns tiered dividend rates - as your balance grows so does your return.
•Debit card

SIMPLE SAVINGS

To become a member, purchase a single credit union share for $5. This $5 share is deposited into a Regular Share (Savings) account. You will earn dividends that are compounded and paid quarterly. Upon opening a share account you will be eligible to apply for all other services. Funds on deposit at Midwest Family FCU are federally insured by the National Credit Union Administration (NCUA) up to $250,000.

We also offer special savings accounts for Christmas, vacation, and other special savings needs.

Our Money Market Account is the ideal tool for members who want to earn more money on their savings and still have easy access to their funds. With a minimum deposit of $2,500 you can start earning more on your money. As an added benefit, the money market account has tiered dividend rates, so the more you save, the more you earn.

TECHNOLOGY BANKING

Use our online banking system to securely manage your accounts and loans. You can transfer funds, pay your bills, and even make loan payments all from the convenience of your home or office.

On the go? Try our mobile banking for your smart phone.

You can also access your bank account with SYBIL, our automated phone teller. "SYBIL" allows you to talk directly to our credit union computer with a touch-tone phone* and a Personal Identification Number.

VISA CREDIT CARDS

Midwest Family Federal Credit Union offers an excellent credit card packed with extras at a low fixed annual percentage rate (APR). Risk based lending is used to determine your specific rate. Visa is the most accepted type of credit card worldwide. No annual fee. No hidden charges. Enjoy the added benefits of Visa Extras point based reward program. Cash advances available to members at merchants nationwide.

INVESTMENT ACCOUNTS

Share Certificates (certificates of deposit, or CDs) are available to members who wish to take advantage of a fixed rate of interest via a time deposit. Terms are from 6-60 months depending on your desired investment period. Earn attractive yields on deposit. Penalties for early withdrawal apply.

We also offer Individual Retirement Accounts (IRA) - personal tax-deferred savings plan set to provide for your retirement or child's education. Choose from traditional, ROTH or educational IRA. IRA funds are separately insured to $250,000 by the NCUA.