Located in Valparaiso, Indiana, Imagine Beads is the place to be!
Learn to make the fine art of jewelry making with beads and stones.
If we don't have what you are looking for ask us and we will find it!
We offer classes to teach you how to make jewelry.
Our classes are one-on-one or in a group setting - whatever you prefer.
Business Hours:
Sunday - closed
Monday - 10am to 5pm
Tuesday - 10am to 5pm
Wednesday - 10am to 6pm
Thursday - 10am to 5pm
Friday - 10am to 6pm
Saturday - 10am to 4pm
Check out our inventory:
* Seed Beads
* Swarovski Crystals
* Semi-precious Stones
* Czech Crystals
* Vintage Brass
* Pearls and many other finds
* Beading Tools
* Books and Magazines
* Unique Handmade Jewelry
* Craft Supplies
We always have sales and promotional specials, trunk shows and special events!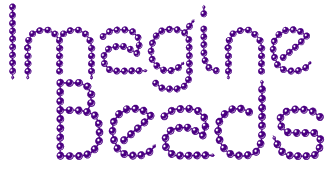 Imagine Beads
103 E Morthland Dr , Valparaiso, IN 46383
(US 30 by the Viking Chili Bowl)
219-299-2270