SELF-STORAGE LOCKER AUCTION
"AABLE 2 STOW IT"
Due to delinquencies of tenants, "AABLE 2 Stow IT" must sell the contents of 15 self-storage units to recover debt owed. These contents will be Auctioned on:
Wednesday, March 12, 2014
@ 1:00 p.m.
Registration 12:00 p.m. to 1:00 p.m.
Located at: 855 Taft Street, Gary, IN 46404
Auction Starts at 1:00 p.m., everyone will be given a chance to view the units once the locks are cut. Registration starts at 12:00 p.m. and ends at the start of the auction. All buyers must be registered prior to the start of the auction (1:00 p.m.) to be allowed to bid.
Terms and conditions:
Positive photo ID required at check-in. Cash or Check accepted. 10% Buyers Premium. "AABLE 2 STOW IT" requires a $50.00 deposit for each unit from the winning bidder. Deposit will be returned once unit is cleaned out, including trash removal and broom cleaned by 12:00 noon, March 13, 2014 unless other arrangements have been made with "AABLE 2 STOW IT". NO TRASH IS TO BE LEFT IN "AABLE 2 STOW IT" DUMPSTERS!
Not responsible for accidents or contents of lockers after sold. It is the buyer's responsibility to secure the unit once the Auctioneer says "SOLD". Bring your own lock. These units are being sold for the non-payment of storage charges, as per the laws governing the foreclosure of self- storage units in the local jurisdiction where the facility is located. The tenant of the foreclosed unit has the right to pay, in full, the delinquent charges up to the time of sale. "AABLE 2 STOW IT" reserves the right to cancel any of the facility auctions or withdraw any units, at any time, without notice and for any reason. All units are sold AS IS, WHERE IS with no warranties expressed or implied. Additional terms may be announced preceding the auction.
For More Information Contact: JIM BEDNAR - (219) 942-9074 0R (312) 805-1809
Visit our website at: www.bednarauctions.com
Owned by Jim Bednar, a licensed Realtor and Auctioneer in Indiana and Illinois. We sell commercial or residential Real Estate. Bednar Auction Service will manage the entire process – from Negotiation, Contracts, Auction to Closing!
Jim Bednar has extensive experience working with home buyers, sellers, investors, banks, title companies and auctions!
Bednar Auction Services provide:
• Estate Sales
• Moving Sales
• Household dissolution
• Foreclosure Sales
• Charity Auctions
• Real Estate Auctions
• Household Auctions
• Storage Unit Auctions
• Land Auctions
Call Bednar Auction Service for more information!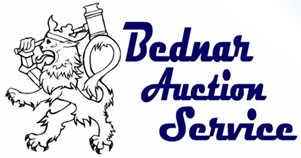 Bednar Auction Service
 8241 Double Tree Ct , Crown Point, IN 46307
 312-805-1809