Visit our website at:  www.bednarauctions.com
Owned by Jim Bednar, a licensed Realtor and Auctioneer in Indiana and Illinois. We sell commercial or residential Real Estate
Bednar Auction Service will manage the entire process – From Negotation, Contracts, Auction to Closing!
Jim Bednar has extensive experience working with home buyers, sellers, investors, banks, title companies and auctions!
Bednar Auction Services provide:
Estate Sales
Moving Sales
Household dissolution
Foreclosure Sales
Charity Auctions
Real Estate Auctions
Household Auctions
Storage Unit Auctions
Land Auctions
Call Bednar Auction Service for more information!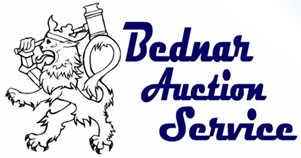 Bednar Auction Service
8241 Double Tree Ct , Crown Point, IN 46307
312-805-1809